by Angela Baerg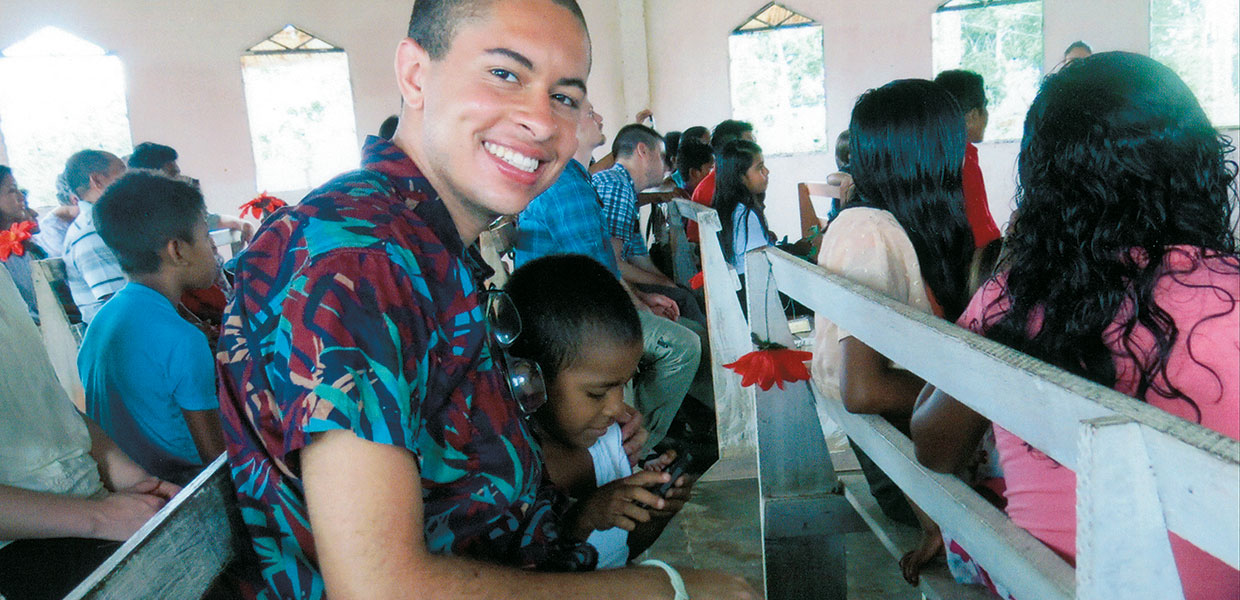 Jeffrey Mair sits in Boafat, Brazil, with a little boy named Luke. This church was built thanks to an offering from the General Conference. Mair's team held a health clinic, a health seminar, and a Vacation Bible School here.
Alicia Salazar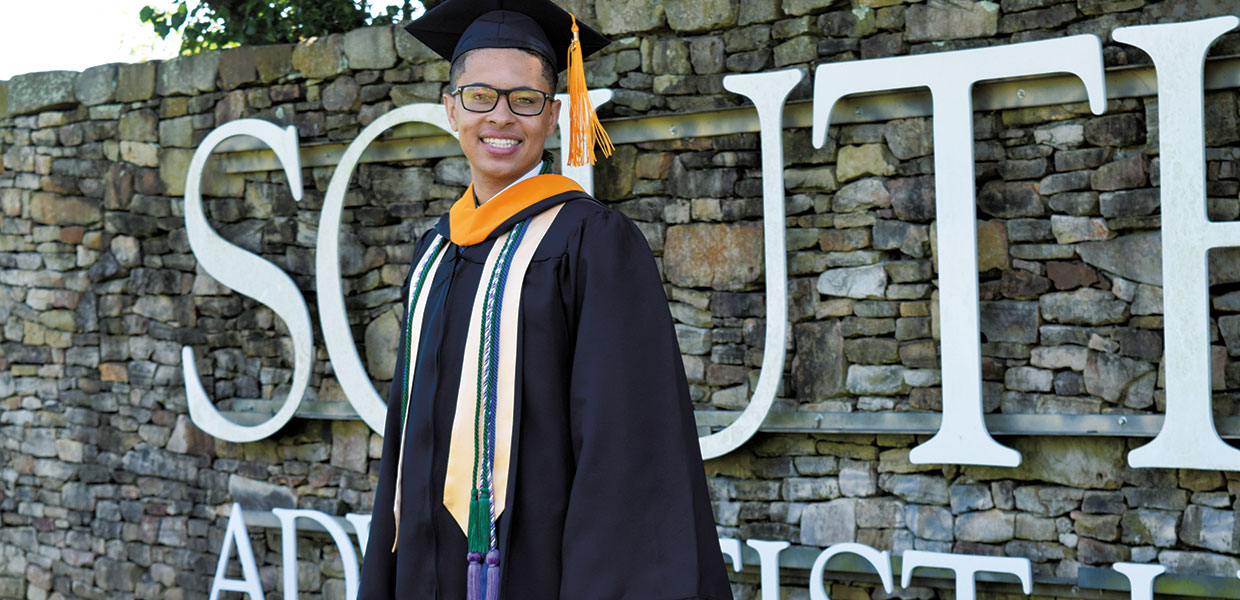 Adventist education has always been a priority for Jeffrey Mair and his family. Mair started at Orlando Junior Academy in pre-K, continued at Forest Lake Academy, and graduated from Southern Adventist University in 2015. His younger sister, Elizabeth, began studying at Southern this fall.
Elizabeth Mair
Jeffrey Mair was one year old when the trouble began. He was repeatedly plagued by serious ear infections. He had tubes placed in and out of his head so many times that a hole developed in his ear canal. Correcting that issue was a long and delicate process, but four surgeries and 11 years later, Mair's ears were healthy again.
"Ever since then, I knew I wanted to help extend the healing hand of Christ to those in need, just like the doctors helped me," says Mair. "Thanks to them, I don't have irreparable hearing loss."
Mair was also immersed in the medical field at home, with seven nurses in his immediate family. Inspired by their passion and dedication, he enrolled in the nursing program at Southern Adventist University. There, he not only gained the knowledge he would need to make a difference, he also used Southern's Student Missions program as a springboard to reach people most in need.
During his senior year in 2015, he joined a team of 18 teachers and students for a week-long mission trip to Manaus, Brazil. They lived in a boat on the Amazon River and visited a different village every day, operating much-needed dental and medical clinics. Among other services, they offered teeth cleaning, teeth removal, and anti-fungal medications for the heartbreaking number of children who had parasites and worms.
"I was surprised by the overwhelming number of people whose most basic needs go unmet," Mair said. "In one week, our team helped more than 500 Brazilians. It was an incredible experience. During my short time in Brazil, I was struck by the great need for doctors, nurses, and lay people in these developing 'industrialized' countries."
Recently, Mair accepted an offer to work at Orlando Health. After he gains a few years of experience, he plans to attend medical school and specialize in the study of infectious diseases.
Florida | November 2016