by Tierra Hayes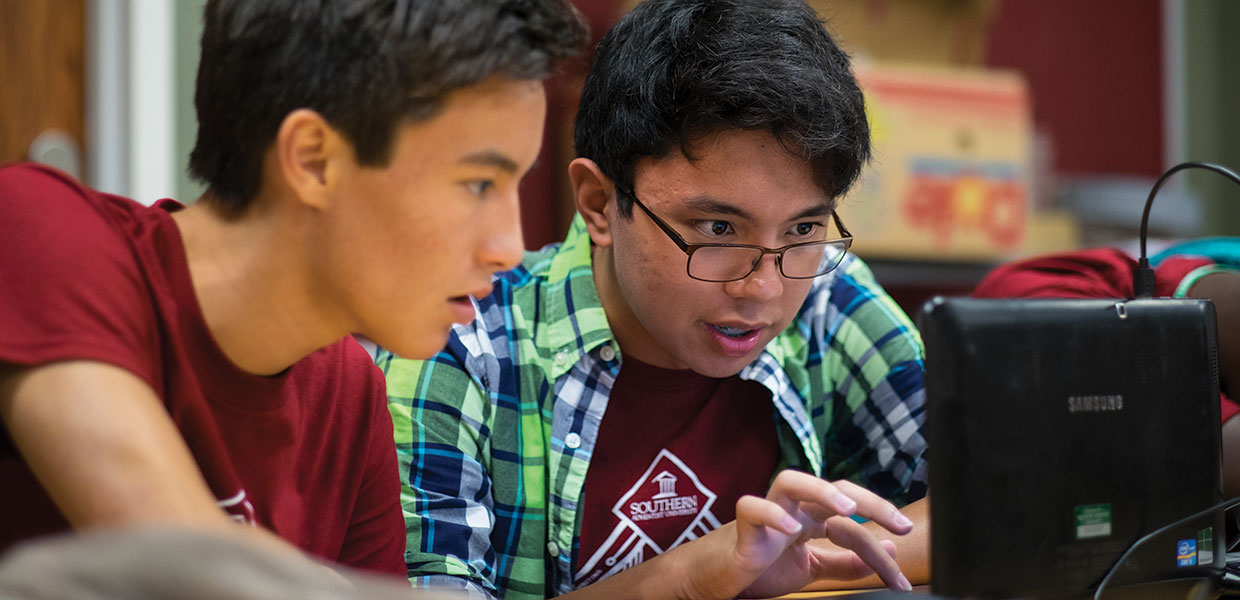 High school students dig into the mysteries of computing during Southern's Academic Summer Camps.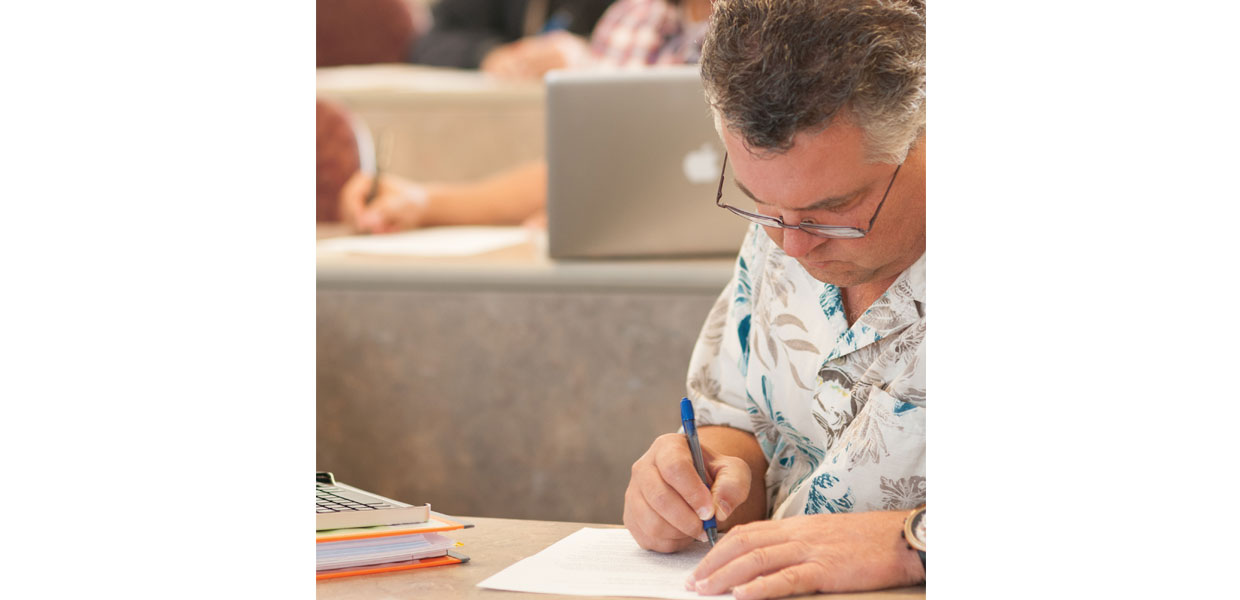 Summer graduate intensives make it easier for working students to earn their master's degrees.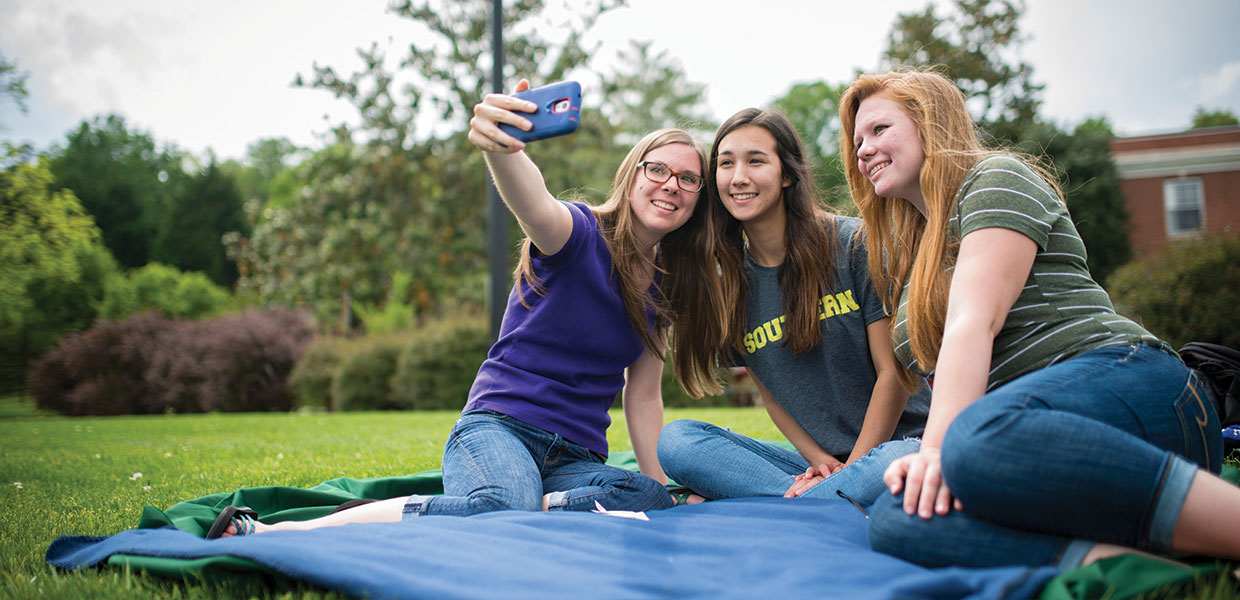 New students make friends and get ahead academically during Southern's SmartStart.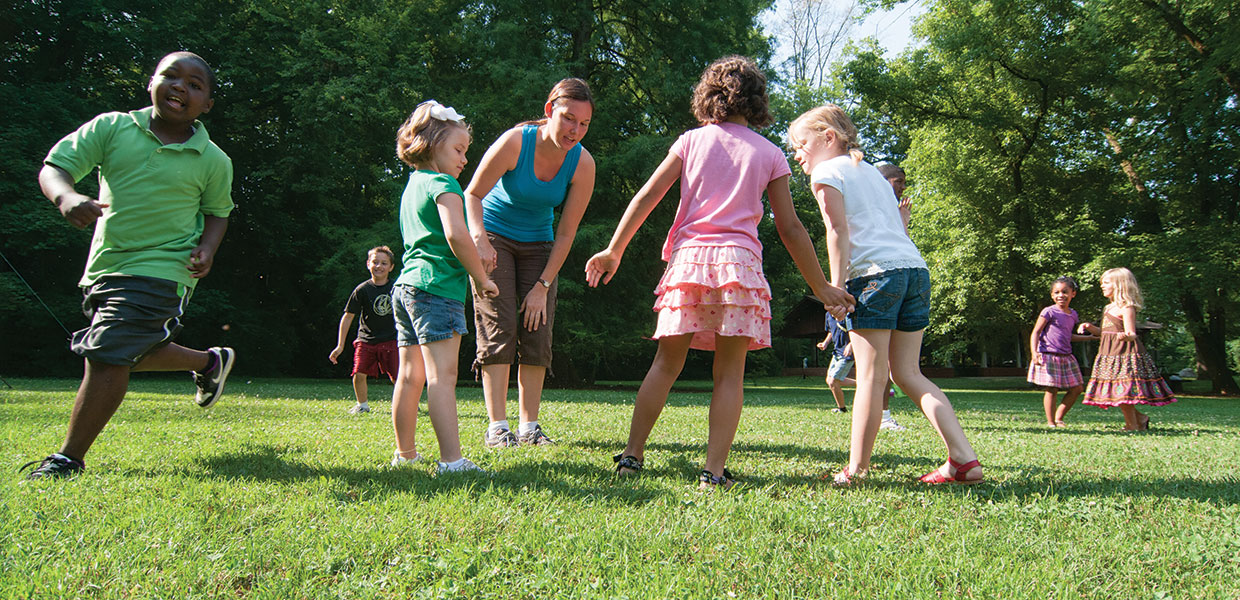 WellKids in the Wild helps young people get active, and have fun outside for a few hours a day.
After May graduation, life on the campus of Southern Adventist University changes pace. Students pack up their things, fill their cars, and head home for the three-month summer break. But, campus doesn't stay empty for long.
Despite the absence of the full student body, Southern overflows with activity during the summer. From day camps to graduate intensives, there's something for just about everyone. These are a few of the highlights.
Exploring Their Wild Sides
During the school year, Anna Plank is a junior graphic design student at Southern. But during the summer, she works as a counselor for one of the University's summer programs, WellKids in the Wild, which allows her to be more in touch with her adventurous and outdoorsy side.
The WELLKids day camps encourage young people, ages 10-16, to explore nature through fun and exciting activities.
"The kids really seem to like it a lot," Plank said. "My brother was in one of the groups, and he loved it."
Run by Southern's Physical Education, Health, and Wellness Department, the camp guides students through a week of physical challenges. Participants take part in hiking, mountain biking, caving, field trips, and other events.
"While there are a lot of full day camps in the area, there might be some parents who are interested in getting their kids out of the house for a few hours in the middle of the day," said Leslie Evenson, Wellness Institute director. "We have open facilities to utilize, and we primarily want to do something to get kids moving and active."
Diving Into Campus
It's no secret that for many high school students, summer is no longer just about going to the beach and hanging out with friends. Often students use the break for enrichment activities that cannot be experienced during the regular school year, and Southern caters to this need.
For the second consecutive summer, the University is offering high schoolers the opportunity to take part in its Academic Summer Camps. The three-day camps are offered in 10 subjects, including chemistry, photography, writing, and Civil War history. Students can explore their interests while engaging with the campus and professors.
Lucas Patterson, the director of Southern's academic camps, believes today's youth realize that it could be up to them to make a difference in society.
"I think this generation really wants to change the world," Patterson said.
In order to reflect this trend, Southern will be hosting three new camps with emphases in social work, missions, and global policy, in addition to the camps offered last year.
Flexibility in Earning a Degree
For Katrina Schreiner, Southern alum and current graduate student, the regular school year is hectic. Working as an elementary school teacher, she struggles to find additional time to complete her master's degree. For that reason, she finds Southern's summer graduate intensive programs beneficial.
These courses are condensed to approximately one month each and offer flexibility to working students.
"They're catered to the teacher's schedule, and allow me to attend classes I wouldn't otherwise be able to since I don't live locally," Schreiner said. "It's helpful to focus on a class or two at one time, and do it during the summer while I am not working."
These classes are available online and on campus in many disciplines, including outdoor leadership, education, religion, healthcare, and business.
Starting Smart
Rick Anderson, associate director of admissions at Southern and a 2008 graduate, recalls arriving on campus as a freshman. Rather than starting in the fall semester, Anderson arrived a month early to attend SmartStart, a free, three-credit-hour course.
"By taking that class, I learned what it was going to take to be successful in college," Anderson said, "I was able to focus a lot more time and energy into that class and get ahead of the game academically."
Southern offers one-month courses all summer, but the session at the end of July is special. First-time students are encouraged to come to campus during this time to participate in SmartStart tuition free. Students can choose from a variety of classes, such as Intro to Photography or General Biology, to kick-start their academic experience. The program also helps acclimate new students before the entire student body returns.
Anderson believes that students have an exclusive opportunity to be introduced to Southern's campus, and make new friends during SmartStart.
"Southern is a unique place with a lot of new people, and SmartStart is an opportunity to focus without the load of other classes," Anderson said. "Most students who attend have a good experience. They see that our professors on this campus care about students and will spend time helping them to be successful."
For more information about activities on campus during the summer, or about Southern Adventist University in general, visit southern.edu.

Tierra Hayes is a sophomore mass communication major at Southern Adventist University in Collegedale, Tennessee.
Southern Adventist University | June 2017