By Gregory Taylor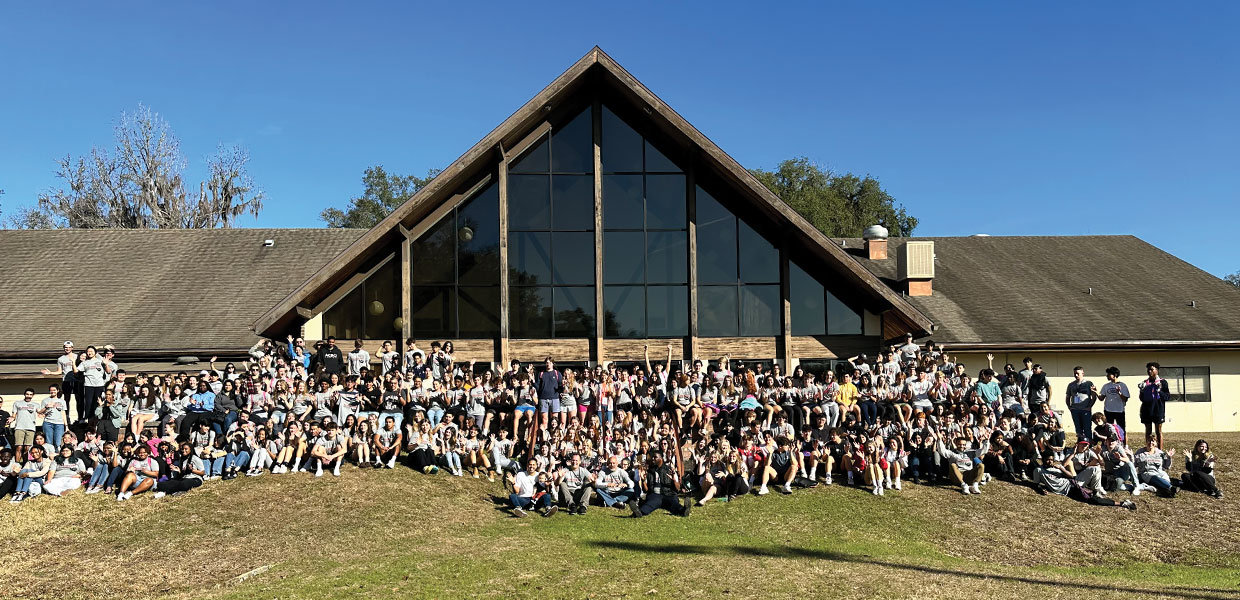 All 300 attendees pictured in front of the cafeteria at Camp Kulaqua in High Springs, Florida.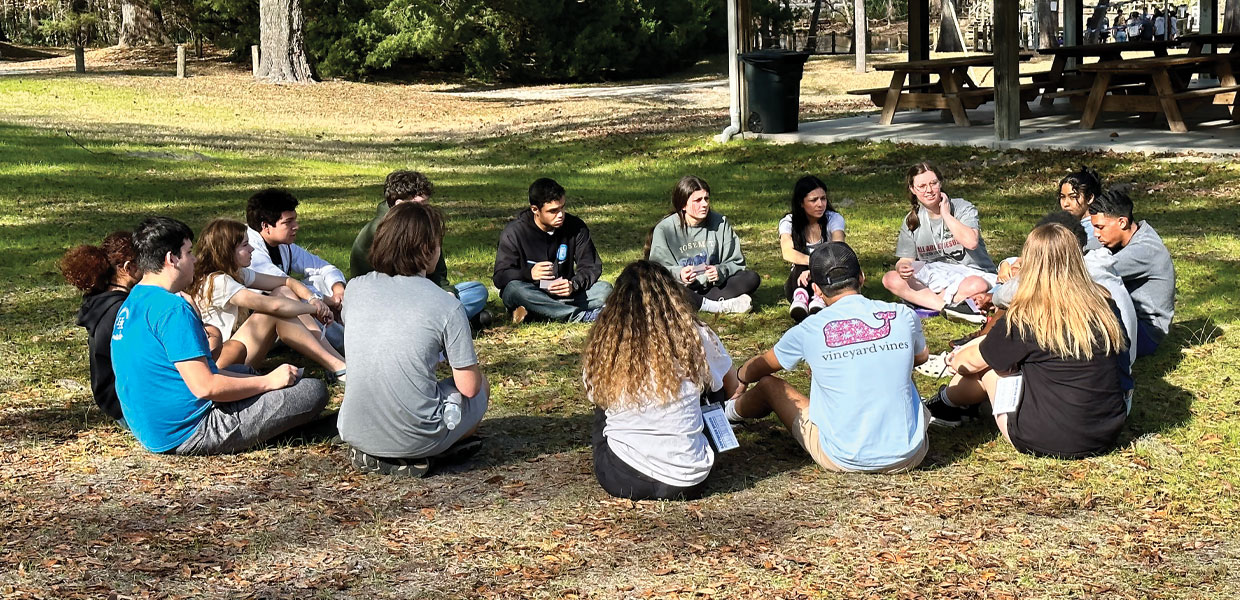 One of the 13 small groups met to bond, play, study, and pray together.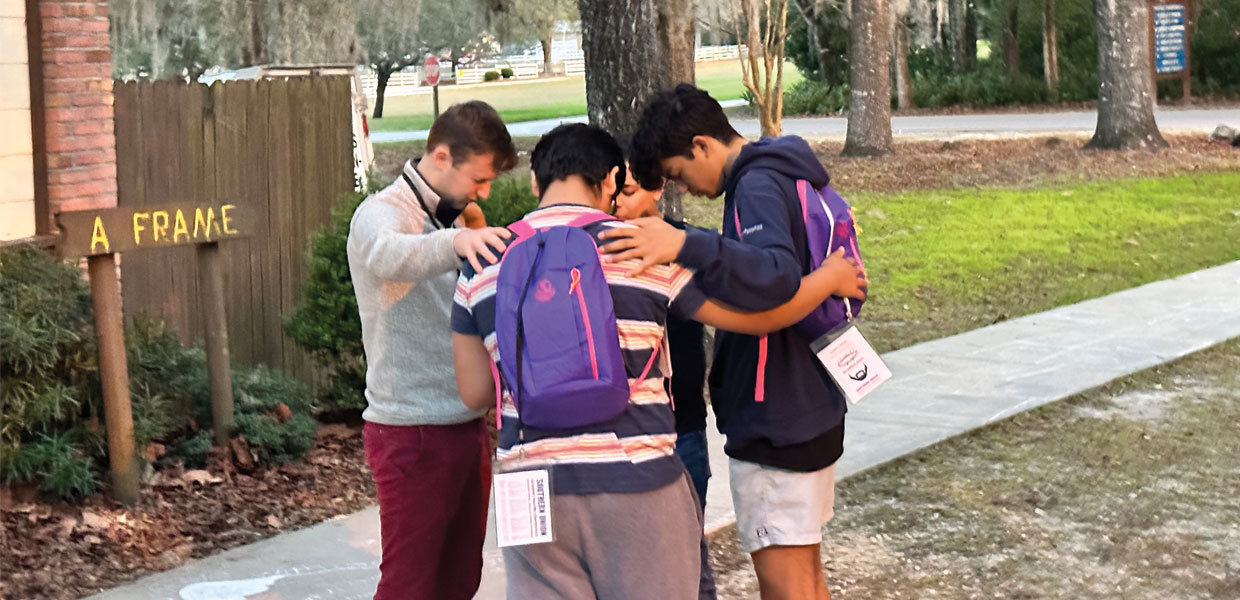 A common sight around camp. Two of these young men were baptized on Sabbath.
John Newlove Sr., South Atlantic Conference youth director, baptizes his son, John Newlove Jr., at the spring on Sabbath afternoon.
After a three-year interruption due to COVID-19, the Southern Union Academy Prayer Conference reconvened at Camp Kulaqua in High Springs, Florida, January 17-22, 2023. Student leaders from academies throughout the Southern Union arrived on Tuesday for an intense spiritual leadership training. Trainers Stephanie Johnson, James Johnson, Ben Curet, Ryan Becker, and Ethan Stauffer instructed students in leadership skills such as group dynamics, conflict resolution, engaging the audience, and spiritual leadership. On Wednesday, approximately 300 delegates and sponsors from the academies arrived for a power- packed week of spiritual renewal.
The theme for the conference was "All About Jesus." Gregory Taylor, pastor, and Kim Taylor, who serve as the Southern Union youth directors, alongside their administrative assistant, Maria Newlove, and many other conference youth directors, provided leadership for the event. Throughout the conference, delegates were blessed by the musical ministry of Engage Worship from Southern Adventist University. Jonathan Osorio, pastor, served as the keynote speaker and challenged the students to a renewal of their walk with Jesus, and an invitation to make their lives all about Jesus.
Throughout the week, students spent time bonding in small family groups — sharing, praying, and growing together. The afternoons provided opportunities for recreation such as go carts, climbing wall, horseback riding, and much more.
On Friday night and Sabbath there was an incredible revival among the students. Osorio made a call for baptism which was met with an overwhelming response. The conference concluded on Sabbath with the baptism of students from Georgia-Cumberland Academy, North Tampa Christian Academy, Forrest Lake Academy, and Atlanta Adventist Academy. What a powerful witness to the way the Spirit was moving on these hearts!
Students from the Prayer Conference left inspired to share what they had learned at their schools, and many are already planning to return next year.
Southern Union | April 2023