Paola Mora Zepeda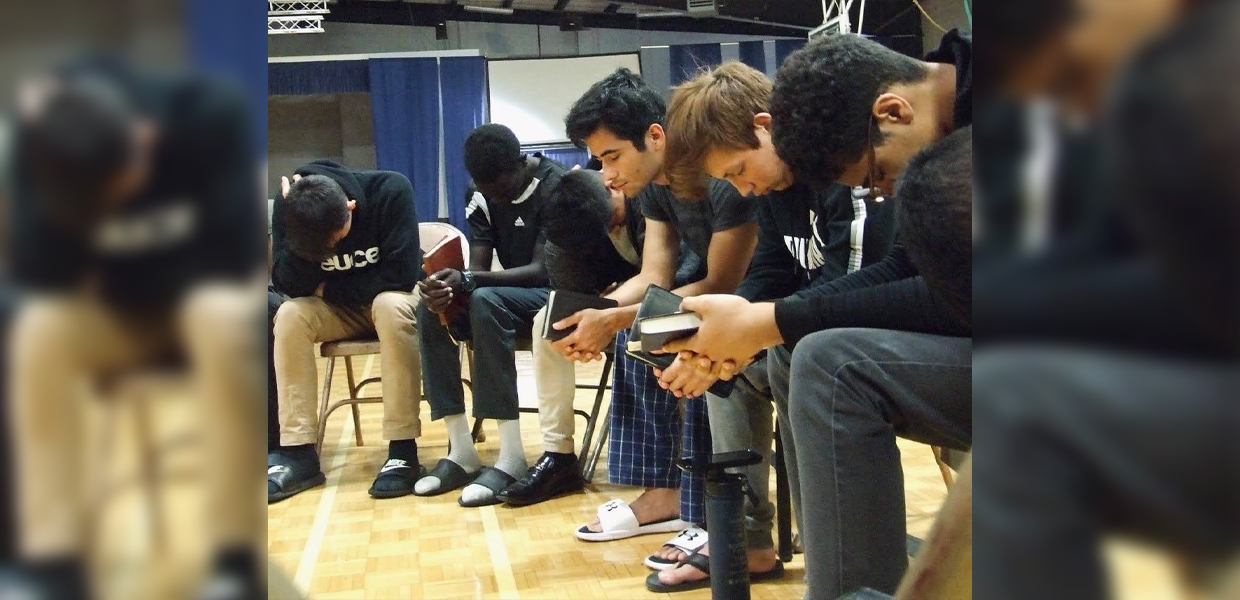 As soon as the literature evangelists wake up, they gather chairs in a circle and start a worship session, with one of the teenagers leading with a word of prayer.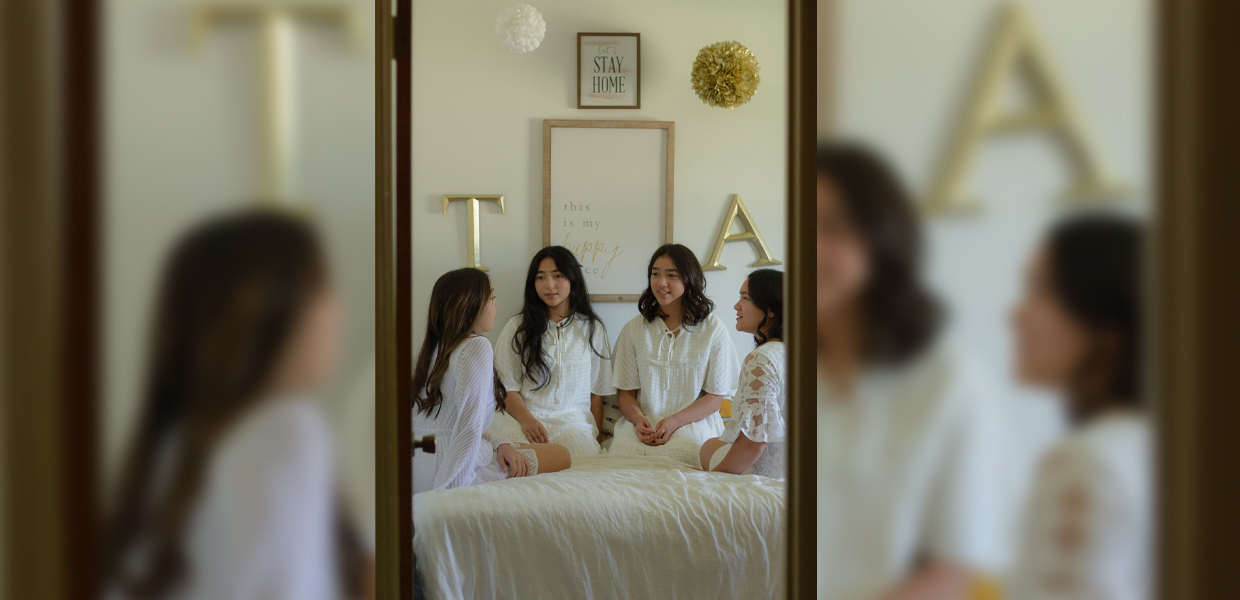 The Campbell sisters, Karalee (left), 15; Teja, 19; Evah, 12; and Alayna, 20, are a close unit. Often, Teja's and Alayna's room is a central hub for the girls to hang out, laugh, or even comfort one another.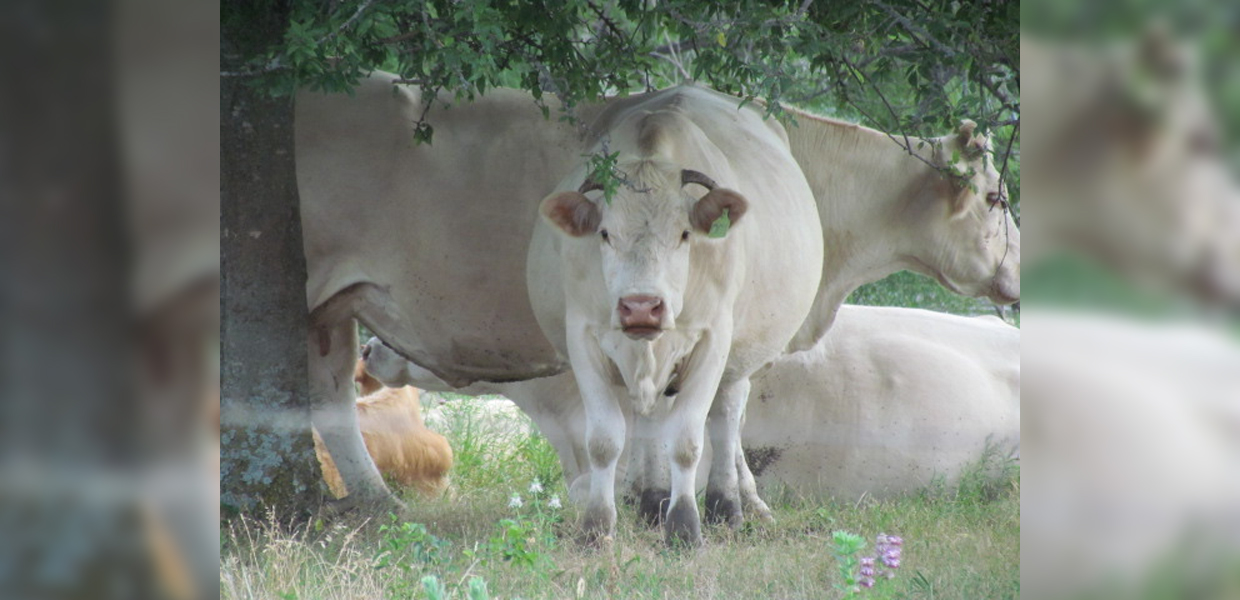 Nearby her hometown of Cleburne, Texas, Emily Verela found this very attentive and curious cow in a pasture.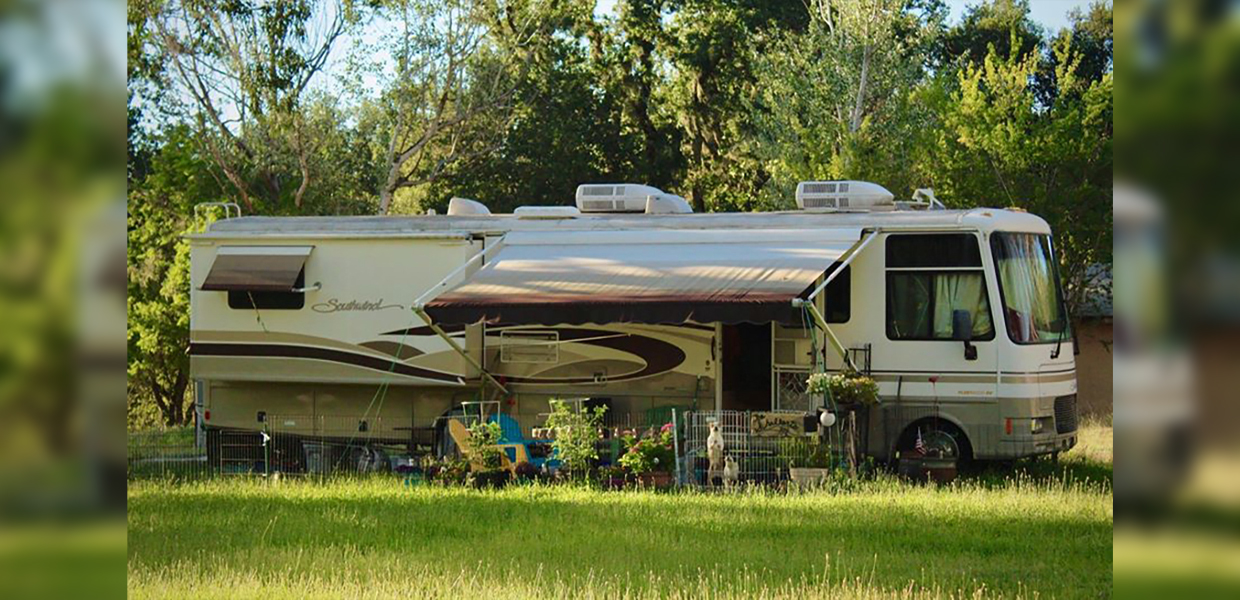 During the raging wildfire, Kathy packed up all that she could in this RV and evacuated. Leaving her home, which was taken, to the mercy of the wildfire, she was lucky to have this RV to live in.
Despite the unexpected changes caused by COVID-19, the School of Journalism and Communication (SJC) at Southern Adventist University in Collegedale, Tennessee, hosted its annual photo/journalism summer camp. After moving online, the three-day program attracted campers from around the country for virtual instruction on the art of multimedia storytelling.
The program started on Monday, June 15, 2020, with a video featuring student journalists at Marjory Stoneman Douglas High School in Parkland, Florida, the location of an infamous 2018 mass shooting. The mini-documentary, produced by The Washington Post, documented the students' efforts to memorialize their slain schoolmates in a special issue of the school newspaper. After watching the video, campers discussed what it means to be a journalist in today's society.
"To me, it was just really interesting to see how photography plays a heavy role in journalism, and how you have to be responsible with the stories you tell," said Maiya Banks, an incoming SJC freshman who eventually produced a photo essay titled "Sisterhood" as part of the summer program.
From the start, instructors divided campers into two groups — those focused on producing photo essays and those interested in writing articles. The groups were led by SJC professors Stephen Ruf and Alva James-Johnson, respectively. Participants chose their own projects, with topics such as "A Fire Survivor's Story," "A Day in the Life of a Literature Evangelist," and "White Coats for Black Lives."
"The virtual Photo/Journalism Boot Camp is an opportunity to equip talented high school students with the skills they need to become powerful storytellers in today's rapidly changing world," said James-Johnson, who led the writing workshops, in a press release issued by Southern. "We want to help them take their creative talents to the next level."
In addition to the two instructors, campers met other SJC professors who presented during morning sessions, exposing campers to the wide range of majors available in the communication field.
From mass communication to media production, journalism to public relations, campers learned of the different career paths possible with a communication degree. The group also learned about the ethics of journalism.
Ruf, who worked with photography campers, said he was impressed with the quality of work produced by the students at such young ages.
"Several of our student photographers weren't satisfied with just the first round of pictures," he said. "They went back to their subjects to explore new angles, capture different lighting, and dig deeper into the lives of their subjects. In all, their work exceeded my expectations for what high school students could accomplish in just a few days of photojournalism camp."
The three-day camp ended with "Show & Tell," which provided campers with an opportunity to present their final projects. Seven campers won $100 prizes from the Southern Union Conference for projects that will be published at southerntidings.com.
"[I think] I can become a better writer because of the many lessons presented," said high school sophomore Hannah Louden, who won one of the prizes. For her final project, she co-wrote an article about AdventHealth's role in helping venues such as Disney Springs and Daytona Speedway reopen amid COVID-19.
"It was interesting," she said. "I felt like I accomplished something big that I never thought that I could do."
The other contest winners are Maiya Banks, of Chattanooga, Tennessee; T'Ana Moore of Harrison City, Pennsylvania; Ashley Bloemetjie of Huntsville, Alabama; Amelia Ashcraft of Portland, Tennessee; Brenna Richards of Healdsburg, California; and Cecila Moreno of Altamonte Springs, Florida.
Moreno co-wrote the AdventHealth story with Louden and took photos for the multimedia project.
"This is the second time I joined the camp, and I am happy I did," Banks said. "I feel like you always learn something new. I'm definitely going to apply these skills when I go to college."
This article was originally published in the Wire, a magazine published by the School of Journalism and Communication at Southern Adventist University, and is republished with the editors' permission.
Southern Union | September 2020