by Alan parker, d.th.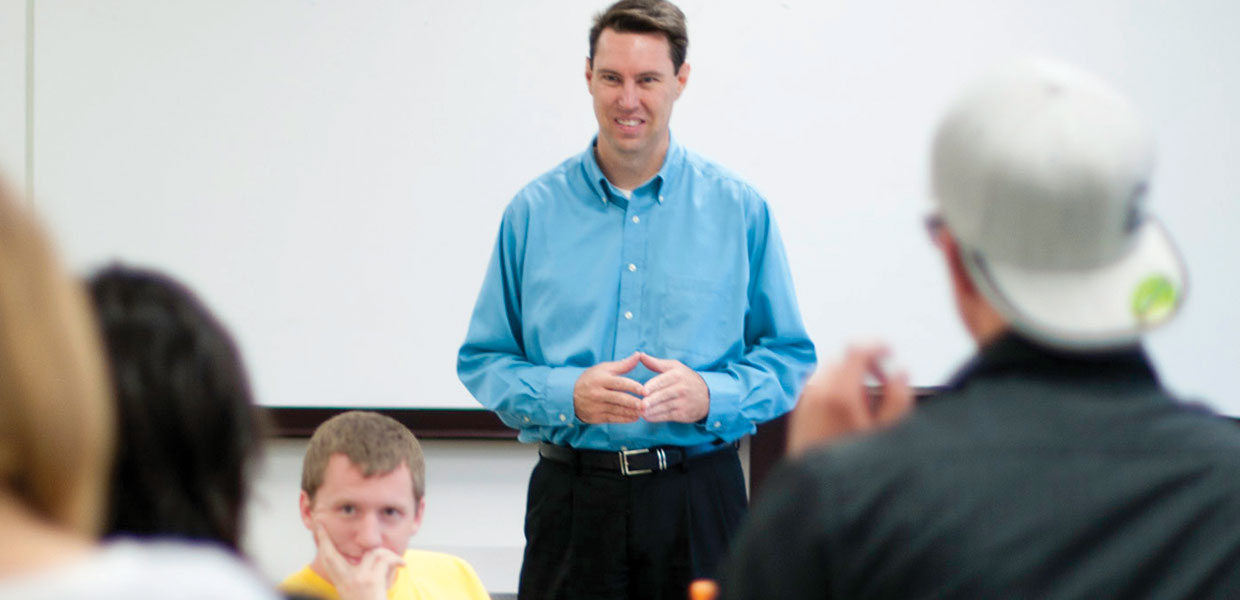 Alan Parker, D.Th., teaches a SALT class.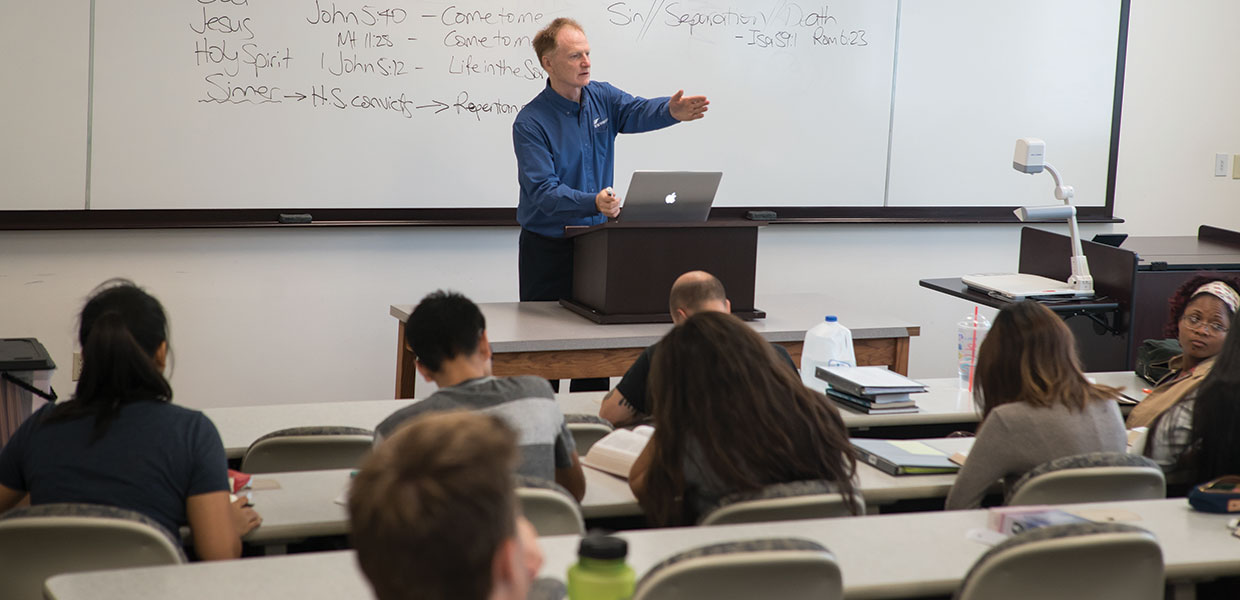 John Bradshaw, pastor and It Is Written speaker/director, teaches a SALT class.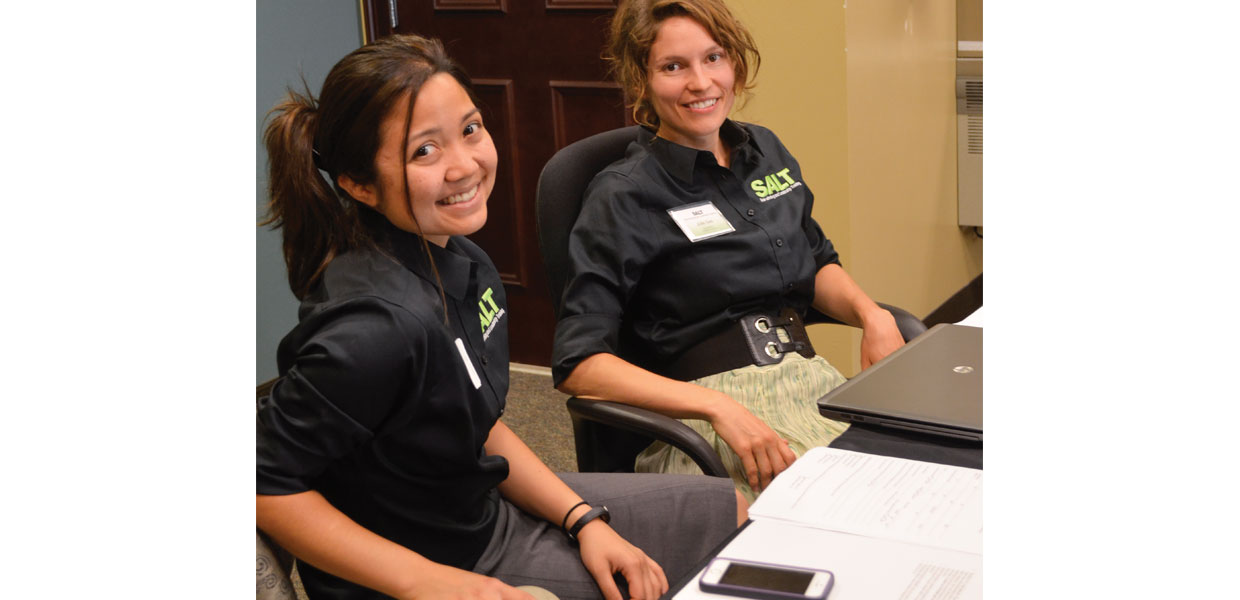 SALT staff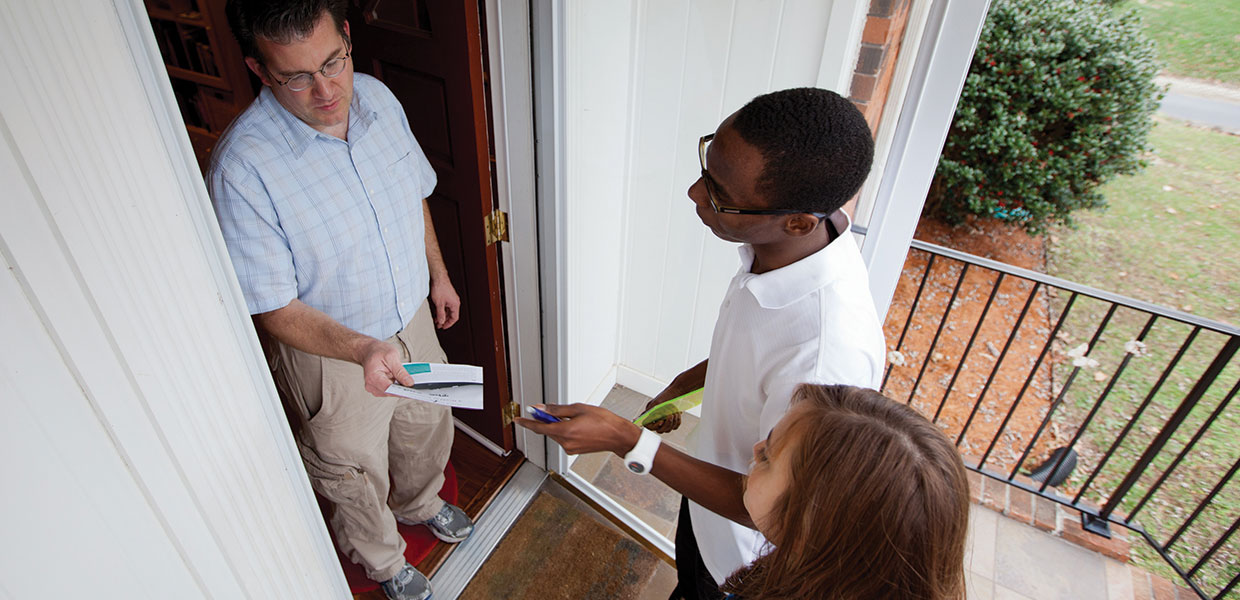 SALT students go door to door.
There is a science to touching hearts for Jesus. Christ told us to be wise as serpents and harmless as doves in our dealings with people (Matthew 10:16), but sharing Jesus with others doesn't always come naturally. Thankfully training and practice can make anyone a more effective soul winner.
Six years ago, It Is Written partnered with Southern Adventist University to establish SALT (Soul-winning And Leadership Training). Students can earn college credits and learn to effectively share Jesus' love while studying for their chosen degree. This is practical education.
College students weren't the only people interested in becoming educated soul-winners. Young professionals and retirees alike started asking about how they could participate in SALT. So, It Is Written and Southern Adventist University started a one-week intensive program called Summer SALT. Each July leaders in evangelism such as Alan Parker, D.Th., John Bradshaw, pastor and It Is Written speaker/director, and others take the time to personally mentor and train students in practical evangelism.
Graduates of the SALT program are ecstatic about their experience. Leah, a 2013 graduate, took a position as the Bible interest coordinator at Kettering Hospital after her training. "One of my biggest takeaways from SALT was that the course made everything very practical," Leah said. "I learned to plant seeds, and never limit what God can do." Crystal, a full-time hairdresser and Summer SALT graduate, now holds 10 to 20 Bible studies every week. "SALT gave me the tools I needed to get Bible studies going in my local church," Crystal said.
Whether students take the accredited courses in the fall or the summer intensive program, they return to their community equipped to share Jesus with their friends and neighbors. But, the training doesn't end there. In 2016 It Is Written launched SALT 365, a free, weekly video series available to anyone with an internet connection. It Is Written team members, SALT instructors, and other evangelism experts share practical tips about sharing Jesus' love with others. Each video is archived and available for viewing anytime.
Not everyone is called to give a Bible study. But, regardless of how we share His love, there are principles that make reaching hearts more effective. This year Summer SALT is expanding their program to offer additional tracks in health evangelism, media ministry, and biblical counseling.
Orlando recently graduated from SALT, and works as a nurse and part-time Bible worker on a Navajo Indian reservation in Arizona. "One of the greatest things I realized was that there is a science to soul-winning," Orlando said. "The methods that were shared gave me a lot of confidence. SALT showed me the beauty of evangelism."
Over the past six years, 385 students have learned how to be as wise as serpents and harmless as doves when sharing Jesus with others. In their various mission fields around the country and the world, they share Orlando's testimony: "I'm here to reach people's hearts, to become their friend, and then point them to Jesus." That is the beauty of evangelism.

Alan Parker, D.Th., is the director of the SALT program, as well as director of the Pierson Institute of Evangelism and World Missions at Southern Adventist University. He lives with his wife, Nicole, and children in Ooltewah, Tennessee.
Southern Union | June 2017