by johnny holliday and alva James-Johnson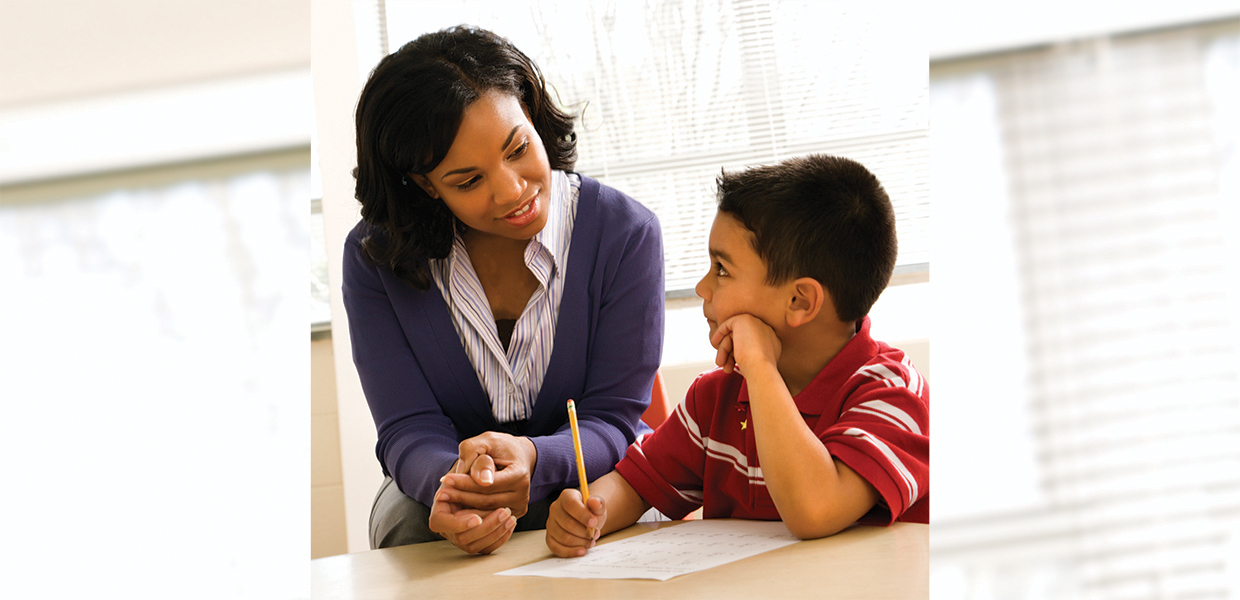 There are many real-life stories, somewhat familiar to us all, that prove mentoring can be extremely positive in the life of a child. Church and community programs have always played an intricate role in the lives of young people. Many youth attending church activities not only find themselves in an atmosphere of social acceptance by their peers, but they also experience some form of mentoring from adult church members. These adults often offer the youth sound, ethical advice, as well as moral support.
In 2014, MENTOR: The National Mentoring Partnership organization published the first-ever nationally representative survey of young people on the topic of formal and informal mentoring relationships. Funded by AT&T, the report revealed that 1.8 million at-risk young adults had received mentoring through formal mentoring programs as adolescents. Another 4.1 million at-risk young adults had benefited from informal mentoring relationships with teachers, coaches, relatives, or neighbors.
"Despite this positive trend, one in three young people surveyed did not have a mentor while they were growing up," according to the report. "Applying their experiences to the U.S. Census demographics for 8- to 18-year-olds, it is projected that 16 million young people, including 9 million at-risk young people, will reach adulthood without connecting with a mentor of any kind."
Yet, the impact of a mentor in a young person's life is immeasurable, the study concluded, emphasizing a need for more mentors across the nation.
"The consistent, enduring presence of a caring adult in a young person's life can be the difference between staying in school or dropping out, making healthy decisions or engaging in risky behaviors, and realizing one's potential or failing to achieve one's dreams," according to the report. "Mentors can make a profound difference in the lives of their mentees — and in turn strengthen our communities, economy, and country."
Today, more than ever, young people are in need of some form of guidance due to warped cultural messages spread through entertainment and mass media, as well as the amplified influence of peers in the virtual world. Churches and religious organizations can play a critical role in closing the mentoring gap by providing a nurturing environment.
Whether a teacher, plumber, engineer, or someone with or without a degree, mentors in the church all have one thing in common: They are disciples. Disciples approach mentoring from a spiritual perspective, recognizing that quality time matters. The Bible instructs us in Proverbs 22:6 to, "Train up a child in the way he should go and when he is old, he will not depart from it."
Adventist Youth Society (AYS), Sabbath School classes, Pathfinders, local Christian schools, and other youth ministries can play a critical role in ensuring that youths are valued. When children know they are cared for, they tend to have healthier relationships among their peers and adults alike. Research has shown that young people who had a mentor were 55 percent more likely to enroll in college. Ninety percent of those mentored were interested in becoming mentors themselves. And, even more importantly, 46 percent were less likely to use drugs.
Many adults are a testimony to the positive influence and commitment of a mentor or multiple mentors in their lives. "To whom much is given much is required," Luke 12:48. Now is the time to reciprocate the kindness of others by pouring into the life of a youth under your influence.
Jesus took 12 men and mentored them spiritually. He taught them temperance and empathy in addition to other moral and ethical practices. If you are ready to adjust your life and come into a partnership with God for the sake of His children, become a mentor to a young person in your community.
Southern Union | July 2018