by elizabeth camps
Tim Cook, senior vice president and chief mission integration officer at AdventHealth.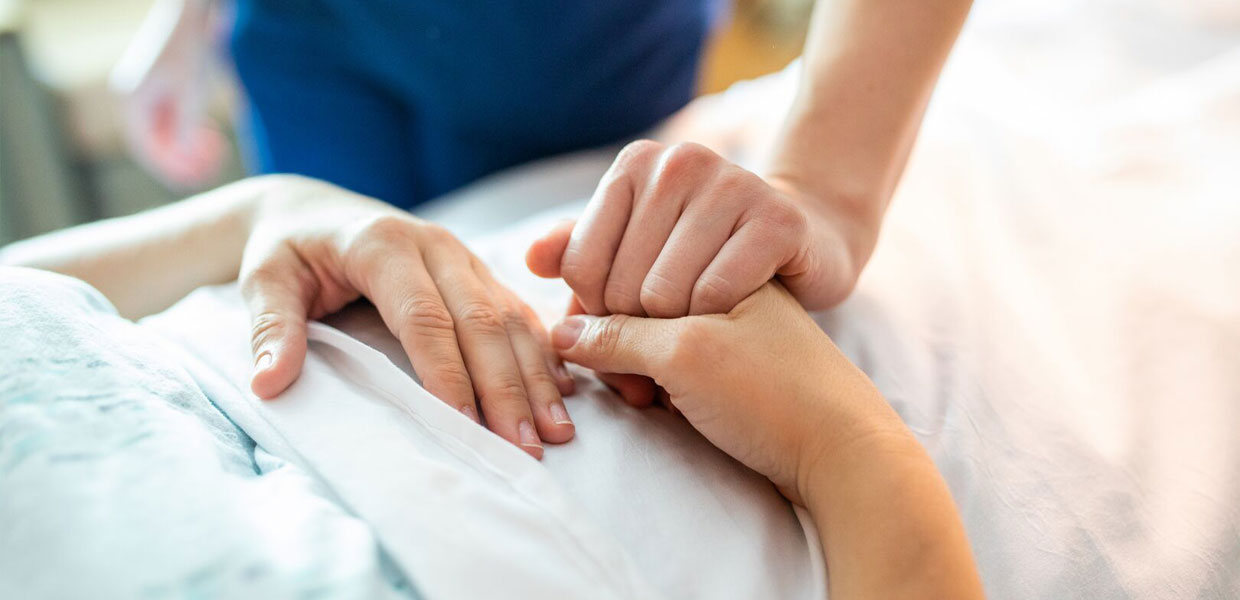 With a mission of Extending the Healing Ministry of Christ, AdventHealth's team members know that this involves more than caring for a person's physical health. To feel whole, healing must be extended to the whole person — body, mind, and spirit.
That's why AdventHealth has made mission and ministry a major focus in the way it operates its facilities, its approach to care, and its strategy for leadership. In fact, for each facility or institution within the organization, the most senior executive leader assumes the role of chief spiritual officer in addition to their official duties.
An Intentionality for Mission
To support them, AdventHealth's chief mission integration officer provides direction through effective initiatives.
"As the world and people and the business world changes, we have to adapt. But, the beautiful thing about the organization is we have kept intact the strong connection to our core mission: Extending the Healing Ministry of Christ," said Tim Cook, senior vice president and chief mission integration officer at AdventHealth.
Cook, who for 25 years has been a CEO and held other roles, has seen the consistent focus on mission and how team members who interact directly with patients are living out the mission and truly caring for the whole person
"Each team member, no matter where they are in the country, wears their commitment to our mission with the heart badge," said Cook. "By wearing this heart badge, we are saying 'I'm going to take care of you the way I would want my loved one taken care of.'"
A First-Hand Experience with the Expression of Mission
Some time ago, Cook was a patient at an AdventHealth facility. One morning, he found a team member singing a hymn while cleaning his room. "It was one of those moments I'll never forget," he said. "It wasn't a piece of expensive equipment or a critical pharmaceutical drug; it was a team member giving me the gift of their heart and emotion. It was such a beautiful expression of healing ministry."
This kind of experience is not uncommon at AdventHealth. The care that patients and team members often experience are the expressions of the integration of mission in the clinical setting. It's why Cook views AdventHealth as a form of ministry – the ministry of health care.
"Health care is very tangible – there's no question on illness or ailment," said Cook. "AdventHealth acknowledges that when that physical wound hurts, it's also connected to a spiritual and mental or emotional wound. It gives us a unique opportunity to minister to the whole person.
A Spiritual Health Check
Spiritual wholeness screenings are incorporated into clinical assessments of patients, which include the following questions:
1. Do you have religious beliefs that may affect your medical decisions?
2. Do you have someone who loves and cares for you?
3. Do you have a source of joy in your life?
4. Do you have a sense of peace today?
Through this assessment, physicians can connect with patients more meaningfully and develop a care plan that caters to their spiritual needs as well. This also allows patients to connect with a spiritual care provider to discuss those spiritual needs.
Looking to the Future
With an increased focus on wholeness and whole-person care, AdventHealth sees team member spiritual health as a priority.
"We want to reach out to our leaders and our team members and ensure their wounds are healing and that they can find wholeness," said Cook. "We need to ensure that our team can refill their cups and feel whole. We want to focus on ministering to our own people so that they are equipped to minister to their communities."
AdventHealth | June 2023