Oksana Wetmore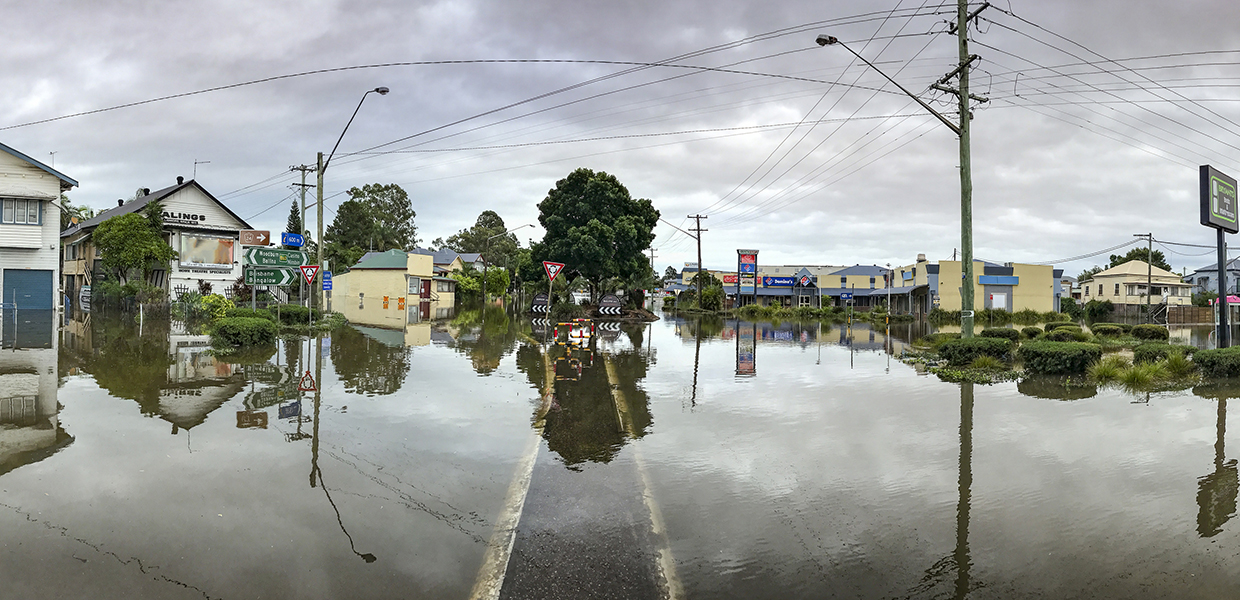 When hurricanes, mass shootings, and other disasters happen, the aftermath often involves chaos and confusion. Normal routines are disrupted, and individuals may be overwhelmed or unsure how to proceed. Prior training can help, both during a crisis and in the days and weeks afterwards.
"In light of the recent mass shooting at Stoneman Douglas High School in Parkland, Florida, and other current events, it seems thoughts of crisis are never far from our minds," said Mikhaile Spence, graduate program manager in Southern Adventist University's School of Education and Psychology. "We often feel helpless in the face of these tragedies, but there are steps we can take to better prepare ourselves and be prepared to help others in crisis situations."
With this in mind, Southern offers several crisis training opportunities, including a new option coordinated by the School of Education and Psychology. This spring the department conducted a three-session crisis intervention training program for Southern students, faculty, and community members. Liane de Souza, Ph.D., associate professor of counseling, planned the program with the goal of teaching others how to respond to both man-made and natural disasters.
"I think anyone can be ready to respond to a crisis, but most are not prepared," de Souza said.
Upon completing these sessions, participants received two separate certificates from the International Critical Incident Stress Foundation: Group Crisis Intervention and Individual Crisis Intervention and Peer Support.
"I found it to be beneficial because we received training in both the role of the person in crisis and the crisis responder," said Emmanuel Aragon, '14, clinical mental health counseling graduate student. "The diverse group of people who attended these sessions all offered their own experience and knowledge to what we were learning. The training prepared me to feel more confident if I ever have to deal with a crisis situation."
These sessions stemmed from a crisis counseling course that the department offers graduate students. However, this year de Souza saw it as an opportunity to not only teach her students about crisis intervention, but also to extend the invitation to a broader audience. Among the nearly 30 participants who attended the sessions were several Southern professors; a professor from Lee University in Cleveland, Tennessee; and the associate news director from a local TV station.
Disaster Simulations
The School of Nursing also coordinates a disaster training exercise for students. Held each semester, the Emergency Preparedness Interprofessional Collaborative Practice Simulation brings together students from the schools of Nursing, Social Work, Religion, and Journalism and Communication to roleplay the aftermath of a disaster. Community volunteers act as victims, with Southern students providing medical, mental, and spiritual support, as well as documenting the event. This semester 89 students and volunteers participated.
"Southern's mission is to provide our students with the best education possible," said Ronda Christman, associate professor of nursing at Southern and coordinator of this event. "Offering realistic simulation experiences for our students will help equip them to think better on their feet, and have the critical thinking skills to identify, assess, respond, and provide care. Our goal is to prepare our students to help take care of God's hurting children in a meaningful and professional manner."
Southern Adventist University | June 2018