by Alva james-johnson, kevin kossick, and stephen bralley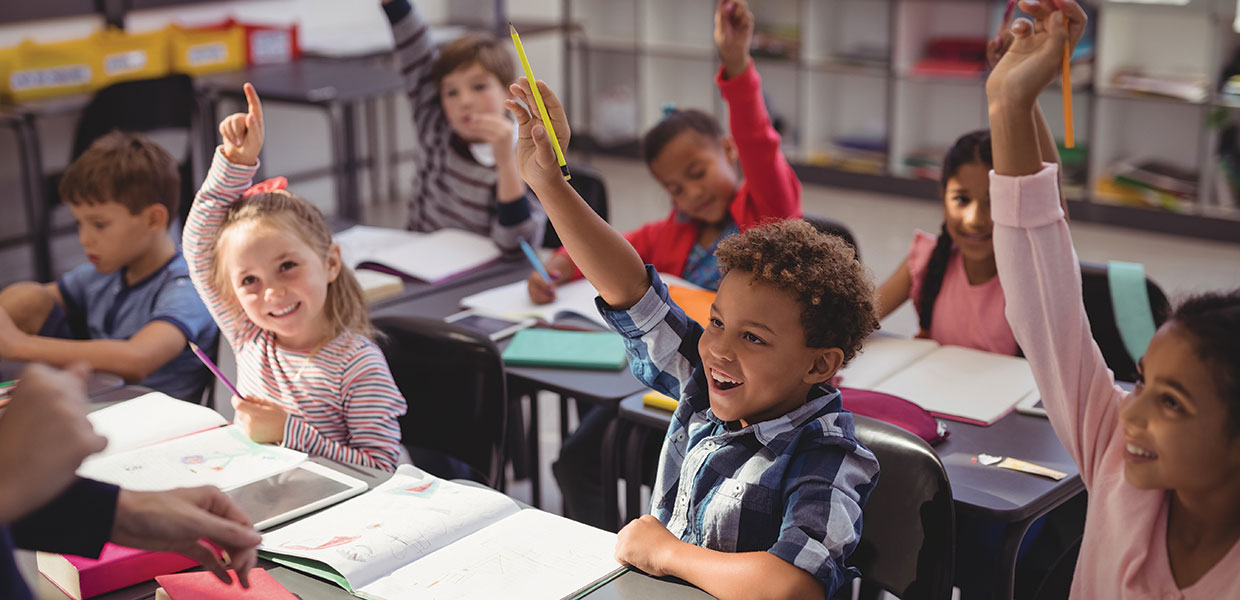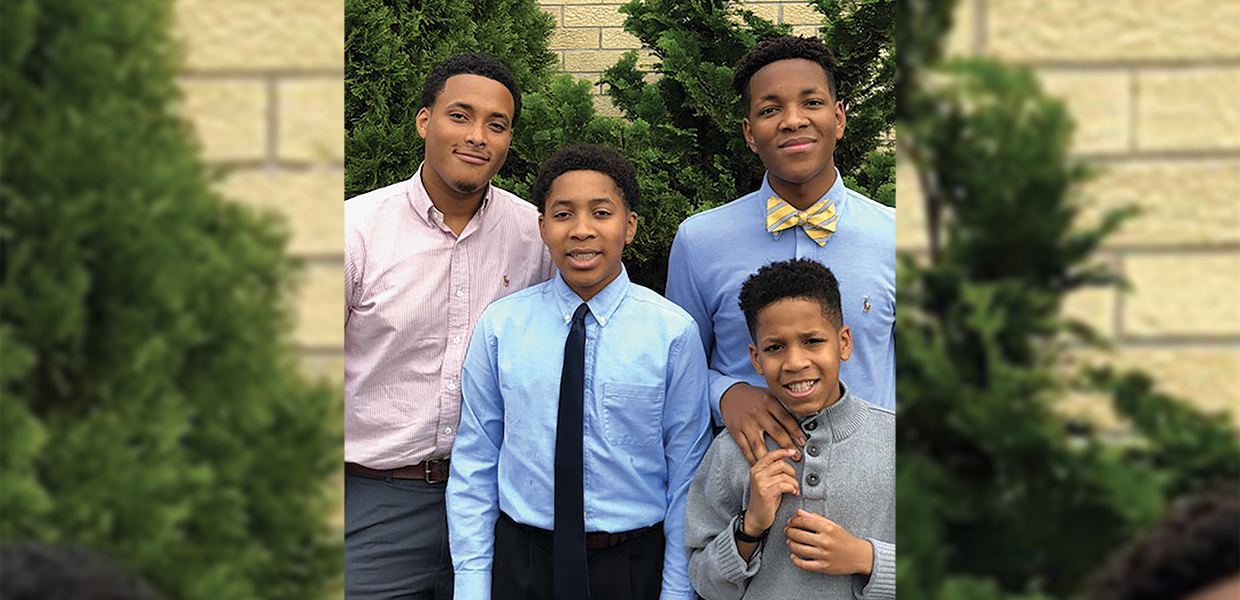 The Stewart brothers: Joseph (left), 23; Joshua (right), 19; Jared, 15; and Javon, 11 — all attend Adventist schools. Their parents, David and Jennifer Stewart, believe it has been worth the investment.
When Jennifer Stewart and her husband, David, first moved to Snellville, Georgia, they searched for a good school to educate their four sons. At first they enrolled the two older boys at an elementary school run by an independent Christian organization. They were satisfied, for the most part, and believed they had found the right environment.
That all changed after the couple lost a baby and the school tried to convince their oldest son that his brother could hear his prayers. Shortly thereafter, the Stewarts transferred the two boys to Decatur Adventist Junior Academy in Decatur, Georgia, where they graduated before attending Atlanta Adventist Academy in Duluth, Georgia.
Now, 15 years later, their oldest son, Joseph, is a graduating senior at Oakwood University, Huntsville, Alabama. Their second son, Joshua, is a rising sophomore at Andrews University, Berrien Springs, Michigan. Their third son, Jared, is a rising sophomore at Atlanta Adventist Academy. Their fourth son, Javon, is a rising sixth-grader at Duluth Adventist Christian Academy.
"In general, we were looking for a Bible-based program, something that would not conflict with our core beliefs," Stewart said of the couple's decision to place the boys in an Adventist academic environment. "We also looked at the staff themselves, their character, because that's who would be speaking, teaching, and pouring into our children all day."
The Stewart's search to find the right scholastic environment for their children is not uncommon. Many Adventist parents struggle when deciding where to send their children to school. Some fear they will have to sacrifice academics for a Christian education. Others are drawn to extracurricular activities, as well as the upgraded facilities and technology offered by institutions in the secular arena.
Yet, many parents, like the Stewarts, also yearn for an environment where Christian values can be reinforced, providing a seamless circle between home, church, and school in a safe environment. In a recent study conducted by the Barna Group, nearly 1,500 parents of current and prospective Christian school students were asked to prioritize what they value the most when choosing a school.
Priority #1 – Safety
Safety can be anything from toxin-free buildings, padded playgrounds to bullying prevention programs, but clearly this is important to all parents.
Priority #2 – Quality teachers
Parents want warm teachers who can be reached easily, and who really care about their students' wellbeing.
Priority #3 – Academic excellence
Nearly all parents say this is essential, and highly likely if the school has quality teachers.
Priority #4 – Character development and spirituality
Many parents believe it is a game-changer when weighing a choice between different schools.
So what does such information say about Seventh-day Adventist Christian education?
Adventist schools have the advantage when it comes to the Christian academic environment many families are seeking.
"By and large Adventist schools are in small communities closely connected to a church and families. Larger campuses have higher levels of sophisticated security. Both have protocols for safety evaluation."
When it comes to quality education, Adventist schools also deliver. All teachers at Adventist institutions hold a bachelor's, master's or doctorate degree in education. Additionally, they are required to participate in robust professional certification and development plans to ensure enhanced skill sets.
Academic excellence is validated by the recent Cognitivegenesis study, which illustrates Adventist student scores at or above grade level in all subject areas, with extremely high secondary graduation rates and equally successful higher education degree confirmations. The Valuegenesis study also touted the emphasis Adventist education places on spiritual development, and emphasized the poignant roll it plays in helping a child discover God's character.
When reviewing these priorities, it is obvious that relationships are at the root of fulfilling these values. Adventist Education was created alongside the medical work to develop skills that would make our students invaluable to any community.
Through their intelligence, diligence, kindness, and skillful service, students from Adventist schools become beacons of blessing no matter where they find themselves. Their abilities are hallmarks of excellence, and naturally lead them to positions of leadership and respect in their communities.
Every individual is called to minister where God places them. That holistic and practical approach is deeply imbedded in Adventist curriculum and teacher training. While other systems may be similar, none have the integration of this process or pedigree of the Adventist system.
"They (students) need the very best of instruction and religious training. They need that virtue that comes from God, added to knowledge, which will qualify them for trying and responsible positions. The intellectual and spiritual growth should be as marked as the development of the physical powers," Sabbath-School Workers, January 1, 1889.
Stewart, a native of Seattle, Washington, said she became an Adventist in 1990, after meeting her husband-to-be in Augusta, Georgia. At the time, she was a nursing student and he was in medical school. David Stewart, a generational Adventist, invited her to church, and she signed up for Bible study. After adopting the faith, marrying, and starting a family, she recognized the importance of rooting her sons in the Church at a young age.
As a professional couple with financial means, the Stewarts had other options. Jennifer Stewart works as a maternal infant nurse at Gwinnett Medical Center. David Stewart is an anesthesiologist and director of a pain clinic with locations in Snellville and Johns Creek. They live just two blocks away from two prestigious private schools in the community.
But, while other parents scrambled to enroll their children in the schools with more status, the Stewarts yearned for something different. Once they chose Adventist education, they remained committed, even when it meant driving 40 minutes away.
"I do like, of course, the academic way that our children are being taught," Stewart said recently, reflecting on her boys' Adventist education. "That's the bonus on top of having people that morally uphold everything they're being taught at home and at church. I've been thrilled by the results."
Southern Union | July 2018