by Rachel Beaver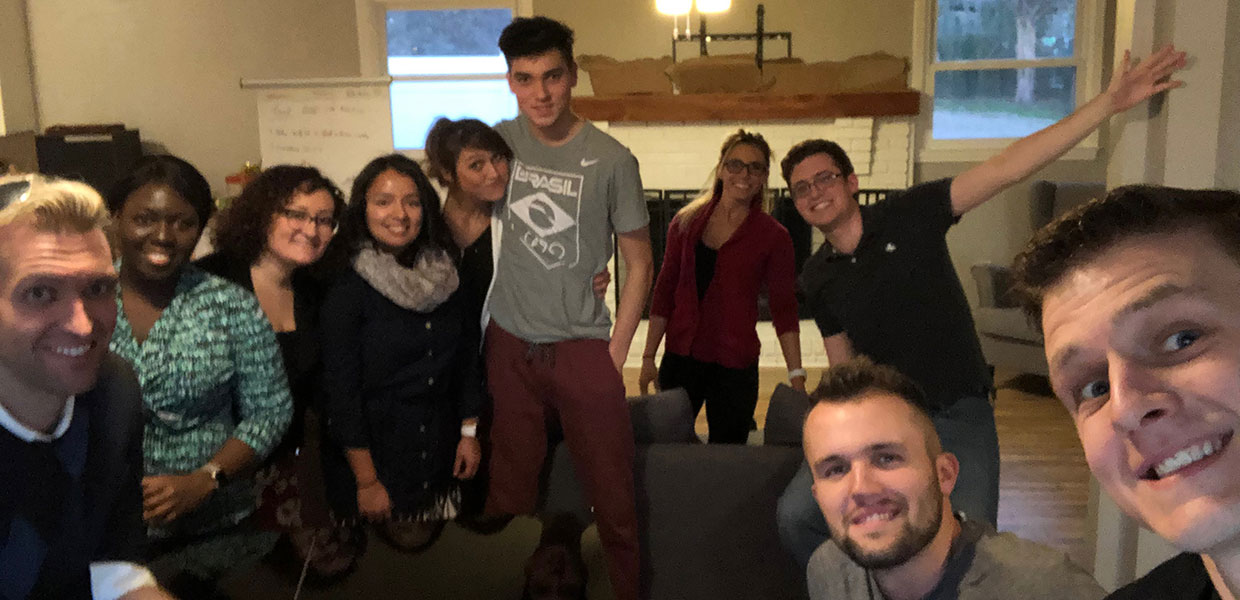 Contributed
Soul-winning and evangelism can come in a variety of shapes and sizes. Henry Johnson, pastor and young adult director at the Carolina Conference, makes it a personal mission to reach those who wouldn't normally attend or interact with church.
"I had lived in an apartment complex before moving here where I was one of the few Christians, let alone Adventists," Johnson said. "So, I tried to make it a point to, wherever I could, engage with them in some way. They knew what I did, but I think they were taken aback that I wasn't picking on them for drinking or smoking. I had to wash the smoke smell off of me afterward, but I wanted them to know that I cared."
Johnson spent five years building friendships and talking about God with this community. After moving to Charlotte, he wanted a way that he could continue doing this for young adults. The idea for a home church came up and was quickly confirmed almost as soon as it was spoken. He first voiced this idea to a colleague at the Awaken Youth Conference.
"I was telling him about how I was praying about starting something, and I said, 'maybe I should even start like a house church, or something,' and just as I was finishing explaining, an individual who had been attending my seminars came up to me and said, 'hey, some of us were talking, and we would like to do something where we can meet up again. You should start a house church, or something,' with that exact wording."
He had a similar encounter a few hours later when another individual approached him and said, "I hear you're doing a home church," and gave Johnson his contact info. Later that day, Johnson was at a restaurant with some friends and was again talking about the ones who approached him wanting to come to a home church. As Johnson was talking, a police officer at the next table overheard the conversation and told Johnson that he also would be interested in coming to a home church. Lately, he'd felt the desire to return to church but he always worked on Sundays, but since this home church would be on a Saturday afternoon, he would be able to come.
For the last five months, Johnson has been having monthly meetings in his home on Saturday afternoon. The group that attends is diverse both religiously and culturally. He wants this home church to be a safe place for people to ask sincere questions without fear of shame.
"We want a place where questions can be answered among a community of faith and where we use the Bible to find the answer. We call it the three F's: founded on Scripture, focused on Jesus, and facilitate sincere inquiry."
Johnson offers his encouragement to anyone who might have a desire to start a ministry like this.
"If you have at least one friend who isn't a member of your church, there's no reason why you can't bake brownies or a microwave dinner, and open up your house and say 'let's look at the Bible.' If I can do it, anyone can."

Rachel Beaver is a senior at Southern Adventist University majoring in public relations in the School of Journalism and Communications. Currently, Beaver is interning in the Communication Department at the Carolina Conference. Beaver is a member of the Bowman Hills Church in Cleveland, Tennessee.
Carolina | July 2019