by Greg Hudson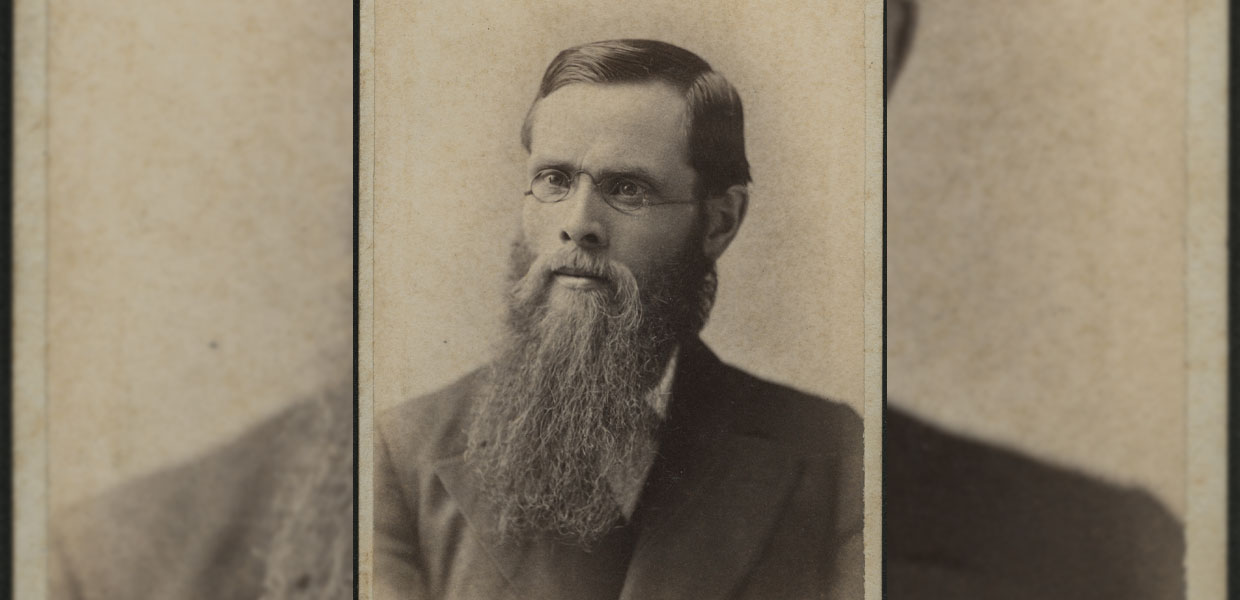 W. O. Colcord led the first Adventist school in the South in 1892 in Graysville, Tennessee.
Adventist Digital Archives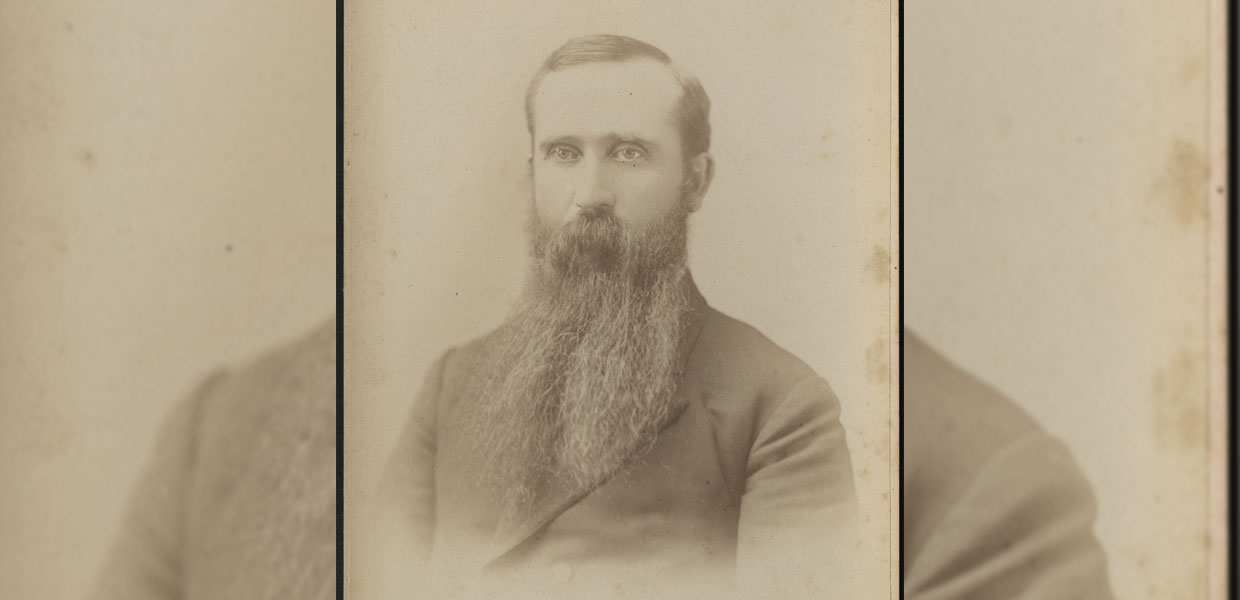 R. M. Kilgore selected Graysville to be the site for the new school.
Adventist Digital Archives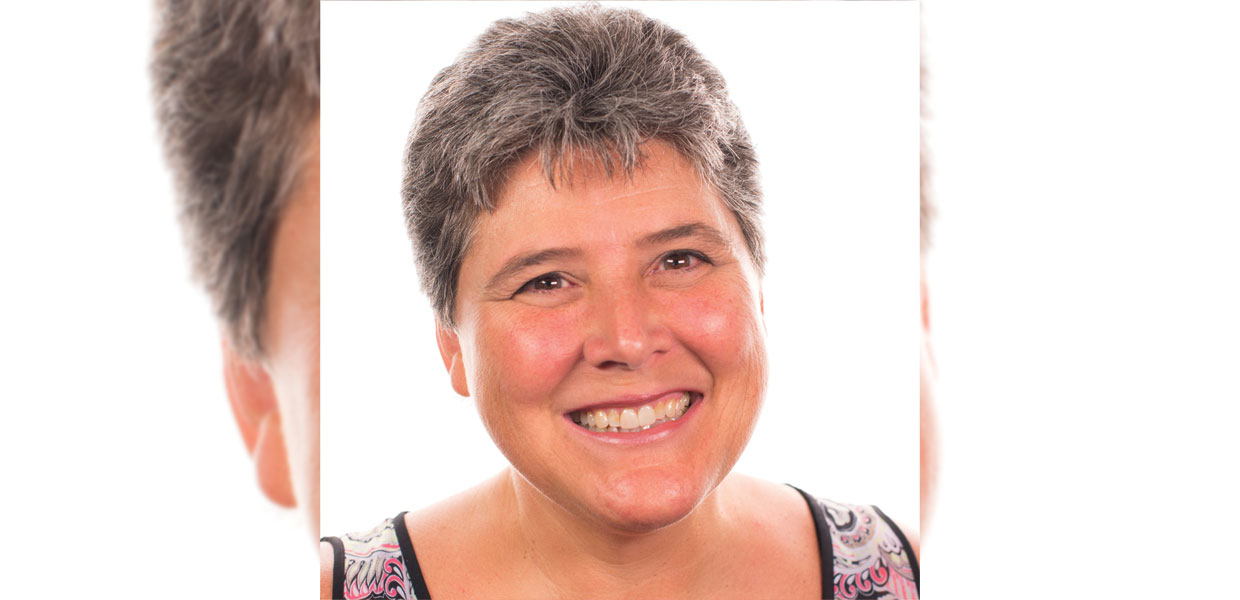 Dixie Owens, fourth-grade teacher at Collegedale Academy Elementary, has been teaching at Adventist schools for almost 40 years.
Brian Young
From the largest school with many students and multiple rooms, to the lone teacher instructing a handful of young people, teachers in the Georgia-Cumberland Conference have been influencing students to serve Jesus for a long time. While teachers once only wrote on chalk boards in small church rooms, they can now reach their students even at home through a video chat. Whatever the technology, learning has continued in the Georgia- Cumberland Conference for almost 130 years. In spite of COVID-19, the 2020/2021 school year reported 209 teachers instructing 2,289 students in 37 schools (including three academies).
It is easy to forget that the Department of Education at Georgia-Cumberlan Conference had very humble beginnings. In 1876, on the rocky slopes of the Cumberland Plateau, the Mt. Gilead Church was formed near Pikeville, Tennessee. This was the first Adventist church in what is now the Georgia-Cumberland territory. As more Adventist churches formed across the southern states, Adventists in the region began clamoring for a school close to home.
Church and community leaders from several locations in Georgia (Atlanta, Marietta, and Alpharetta) and Tennessee (Chattanooga, Dayton, and Graysville) expressed a willingness to develop a new school. After touring these locations, R. M. Kilgore, district leader, selected Graysville to be the site for this new school, as well as the District 2 headquarters. Under the leadership of W. O. Colcord, this first Adventist school in the South opened in 1892 with 23 students. By 1893, Graysville Academy had 60 students. It soon transitioned to a boarding school. In those early years, Graysville Academy offered primary, intermediate, and high school courses, along with a teacher training program.
This education center soon became known as Southern Industrial School (1897). Along with several other name changes, the school also changed locations. In 1916, a wagon train carried the school equipment and personnel to Collegedale, Tennessee, re-opening as Southern Junior College. It continues to this day in the form of Southern Adventist University, as well as the neighboring Collegedale Academy school system.
While the school in Graysville was first, it was certainly not the only school in those early days of Adventist education in the Georgia-Cumberland Conference. Even before a conference of churches was formed, schools were sprouting up in multiple locations, including many that continue to thrive today.
One of these early schools was started by the newly formed church in Gainesville, Georgia, becoming the first Adventist school in Georgia. On November 19, 1893, W. A. McCutchen, church pastor, and Elmer Keck, first principal, were preparing the school-house for the first day of school the next morning. In the midst of arranging the benches for class, these leaders were arrested for working on Sunday, facing a penalty of a $55 fine, or 90 days of labor. The case was eventually dismissed, and the city was sorry for the incident. One year later, the city of Gainesville provided electric lights and water for an Adventist Camp Meeting … free of charge. It was at this Camp Meeting in 1894 that a vote was taken to begin the process of organizing a conference, although the formation of the Georgia Conference did not take place until 1901.
Adventist education also has a long history in Knoxville, Tennessee. In 1905 a church school opened with eight students, with Irene Campbell serving as teacher (at $15/month salary). Although there were several years with few students, records indicate there has been an Adventist school in Knoxville ever since.
In 1912 a group moved from California to Reeve, Georgia, to establish Hurlbutt Farm School, an industrial school in rural Georgia. The school manager was W. G. Wilson (grandfather of Ted Wilson, current president of the General Conference). The first pastor/principal was A. W. Spalding, who was also a student in the early days of Graysville Academy, and who went on to be a renowned Adventist historian, teacher, and storyteller. The school (and later sanitarium) on this property reached the community and even started schools in other locations such as Dahlonega, Georgia. It went through several changes before eventually being purchased by the Georgia-Cumberland Conference and transformed into Georgia-Cumberland Academy, opening in 1965.
As early as 1920, the General Conference recommended opening a 10-grade school in Atlanta, Georgia, with money being given in 1928 for a two-room school. Adventist churches have operated several schools in the Atlanta area through the years. Currently, Georgia-Cumberland Conference oversees six schools in Atlanta, including the multi-campus Atlanta Adventist Academy.
These are just a few of the stories of the many schools that have ministered to thousands of students in Tennessee, Georgia, and North Carolina. Each of these stories represents more than a school building, but are really personal narratives of teachers leading young people to grow in knowledge, and in their walk with Jesus.
Dixie Owens has been teaching at Adventist schools for almost 40 years. Serving in Georgia-Cumberland Conference since 1983, she is one of the longest serving teachers in the Conference, currently leading out in fourth grade at Collegedale Academy Elementary. When asked why she has continued teaching so long, Owens says, "I love the kids, watching them grow and teaching them about Jesus. It is the place to be. Everyone has to love what they do … and that is why I do it."
Kevin Kossick, Georgia-Cumberland vice-president for education, says, "We are reminded in Selected Messages Book 3, page 320, that waymarks were to be set up as a method of reminding Israel of their past history so that children would inquire as to their meaning and the stories would be retold and repeated. Thus, it is important that we be reminded of God's great generosity toward the Georgia-Cumberland Conference by blessing us with 38 centers of learning and evangelism for young people in grades pre-K-16 (including Southern Adventist University)."

Greg Hudson is the church life pastor for Collegedale Community Church.

Georgia-Cumberland | August 2021