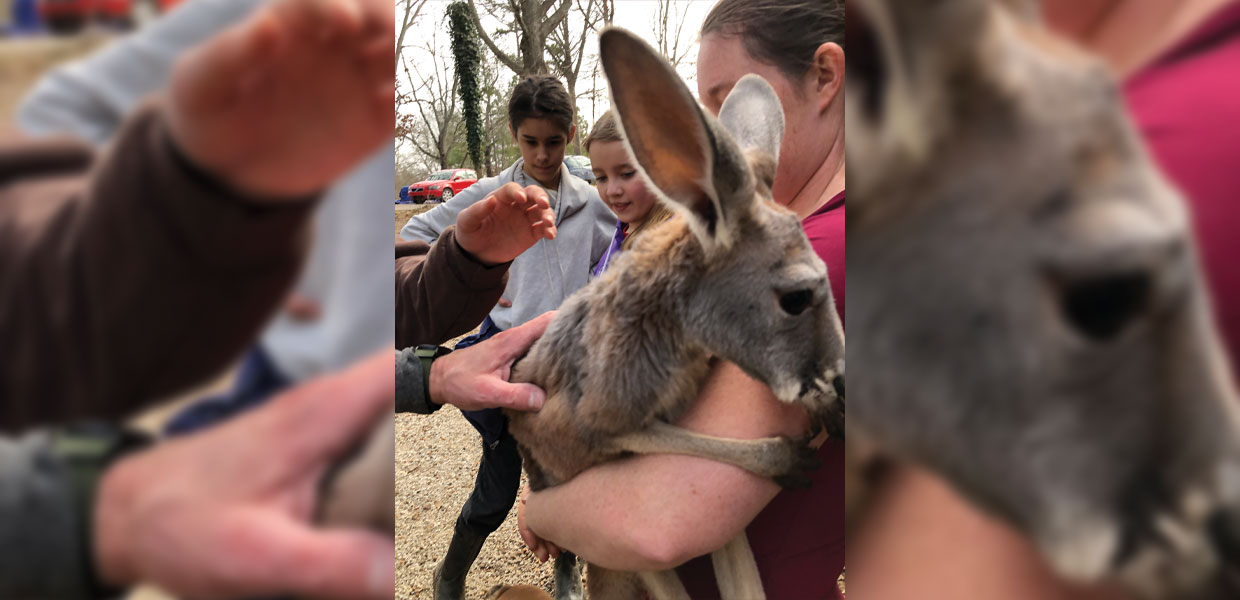 Submitted by: Keith Ingram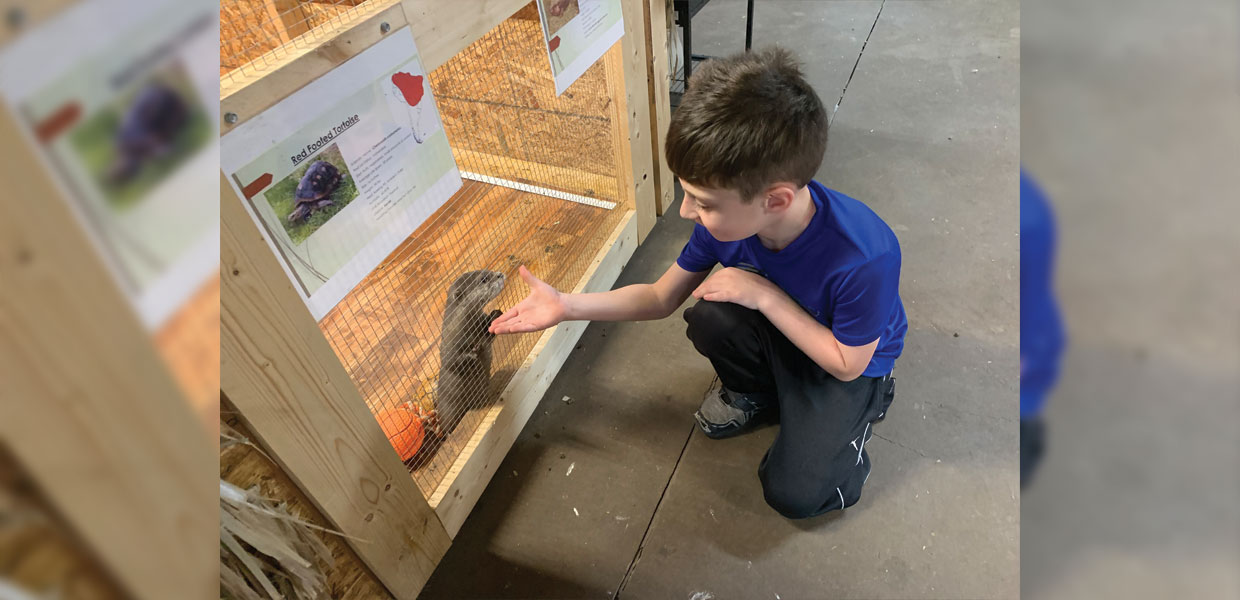 Submitted by: Keith Ingram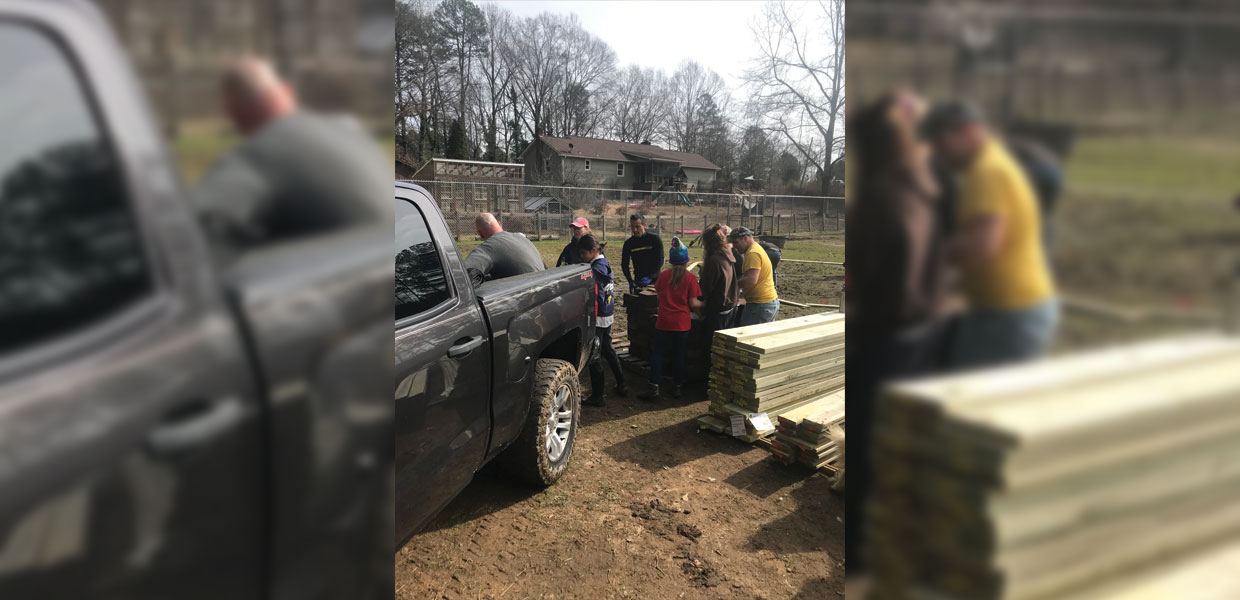 The Buford Family Church members helped build enclosures for a Hand Me Down Zoo. The zoo is home to many exotic animals, including a kangoroo (below) named Abby and a sea otter (left) who is saying hello to Nathaniel Ingram.
Submitted by: Keith Ingram
Have you ever received a hand-me-down? Chances are, if you have ever had siblings, you might have experienced receiving clothing that they no longer were using.
Clothing is one thing, but in Kerry Ervin's case, she receives hand-me-downs of a very different sort. Ervin takes in exotic animals at her Hand Me Down Zoo. The animals often need a home because their owner can no longer take care of them, or they might need sanctuary and rehabilitation. She has made it her mission to provide help and shelter to these animals who typically require special licenses and permits. In founding the Hand Me Down Zoo, Ervin's focus is to provide the necessary haven, as well as to teach others about the fairytale vs. reality aspect concerning exotic animals.
When visiting the zoo, you can meet zebras, racoons, reptiles, a sea otter, Abby the kangaroo, and a variety of other exotic animals. Ervin operates the Hand Me Down Zoo from her home property, and this non-profit often needs help to continue its mission.
The Buford, Georgia, Family Church
met Ervin through a church member connection, and a community service mission project was formed. The Bible states in Genesis 1:26 that man was made in God's image and was to have dominion over all the animals. Members from the Buford Family Church felt their community should help animals as well.
In February 2020, church members gathered to assist Ervin and her family build animal enclosures. The Buford Family Church's community center ministry continues to assist Ervin and the animals by donating any leftover produce after it has helped about 80 needy families each month with food and clothing. Thus, the hand-me-down cycle continues. The church family asks for continued prayer for their work and the Hand Me Down Zoo.
Georgia-Cumberland | February 2021