Kalie Kelch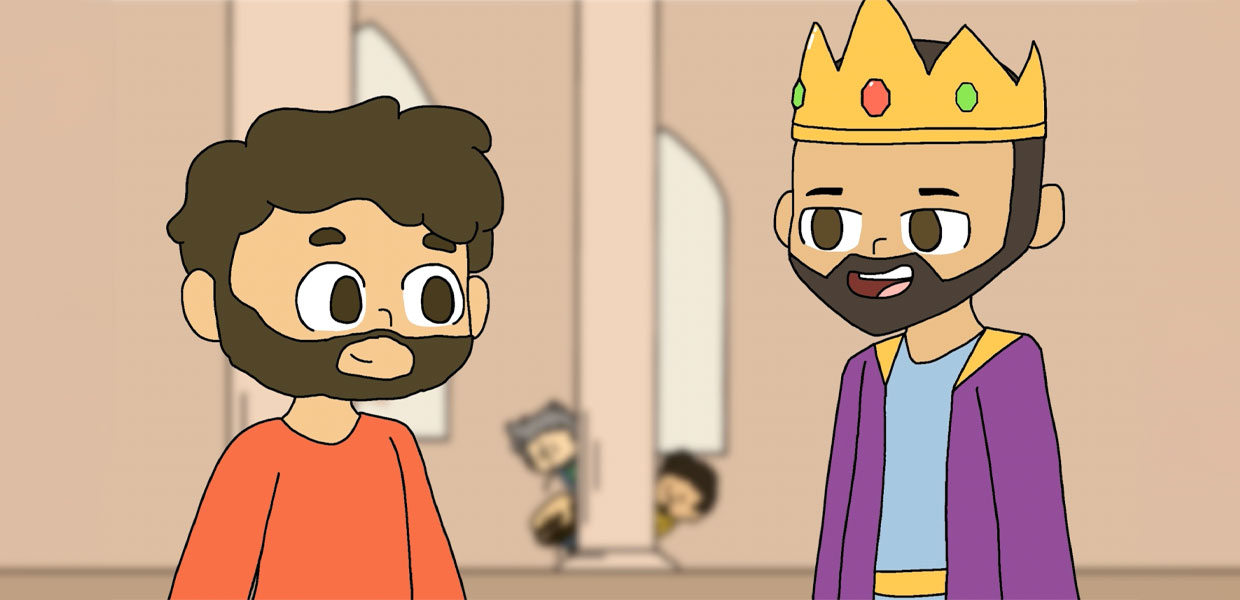 Daniel and the Lions' Den is an animation by Draysen Self, a student at Georgia-Cumberland Academy. This is one of several videos of Bible stories created by GCA students as part of Magnify Worship's ministry of training and empowering teens in leading worship and creative arts in church.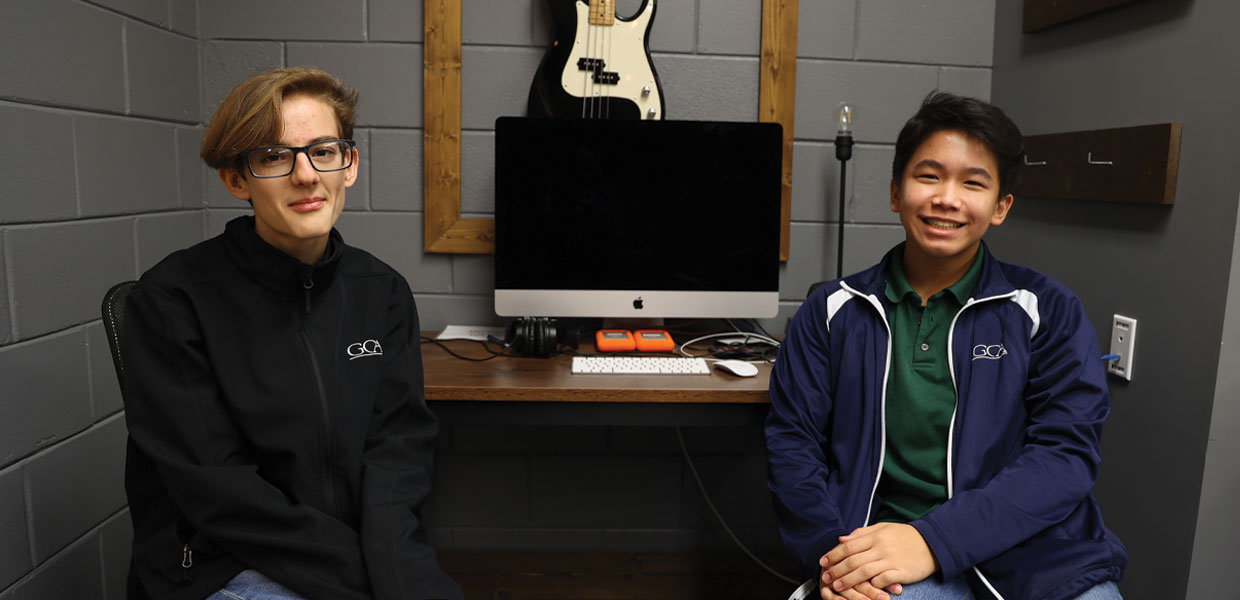 Deacon Higginbotham (left) and Draysen Self, students at Georgia-Cumberland Academy, are creating short videos of Bible stories using animation and stop motion using Legos. These videos complement other resources created by Magnify Worship, including lyric videos and music videos of both original and cover songs.

God has given us each unique talents to share His love with the world, which is exactly what two freshmen at Georgia-Cumberland Academy (GCA) are doing in their work with GCA's Magnify Worship video ministry.
Deacon Higginbotham began making stop motion Lego videos when he was in elementary school. Over the years, he has gotten more serious about the process and has honed his skills as a videographer and storyteller. From writing the script, to building the set, animating it, and editing, Higginbotham enjoys all aspects of the project.
"At the end of every children's story, I tell what the moral is. I hope that people will apply what they learn from these Bible stories to their own life," said Higginbotham.
He has written and produced two stories this fall — "David and Goliath" and "The Three Hebrews and the Fiery Furnace."
"It's great watching the guys do what they love, and seeing the end result of their work!" said Mark Torsney, Magnify Worship director. "This new video ministry endeavor has a twofold impact on our students and the viewers. Not only does it teach our students practical skills of writing and video production, but it gives them a voice to share biblical truths with the world. It's our desire that these stories would reach a broad audience and serve as a ministry resource for our churches, whether that's Sabbath School classes, Vacation Bible School, Adventurers and Pathfinders, or children's stories."
Both students are extremely humble and reserved when it comes to their talents. "I honestly don't think this deserves that much attention, but I love being able to do what I love as a job," said Draysen Self, who has been animating for about three years, but has been doing art for as long as he can remember. "I hope people who watch my stories will realize that it's our job to spread the message of the Bible, and anyone can be creative in how they do that." Self animated the story "Daniel and the Lions' Den."
The goal is to continue adding more videos as time goes by. In addition to the stories, GCA's Magnify Worship is also producing lyric videos and original and cover song music videos. "We want to empower students to lead in worship and the creative arts to serve our church and spread the message of God's love," said Kalie Kelch, Magnify Worship co- director. "Too many young people leave the Church because they don't feel like they fit in or have anything to offer. We want to change those odds by giving our students a platform and guidance to use their gifts in Church ministry."
GCA's Magnify Worship is a ministry at the academy that seeks to train teens to be worship pastors, teaching them about who we worship, why we worship, and how to lead in worship. In addition to the worship class, the program is songwriting and producing videos in an effort to give students a creative outlet on their spiritual journey.
Visit YouTube.com/@GCAMagnifyWorship to watch the stories and check out the other ministry resources.
Georgia-Cumberland | February 2023