by tammy wolcott fisher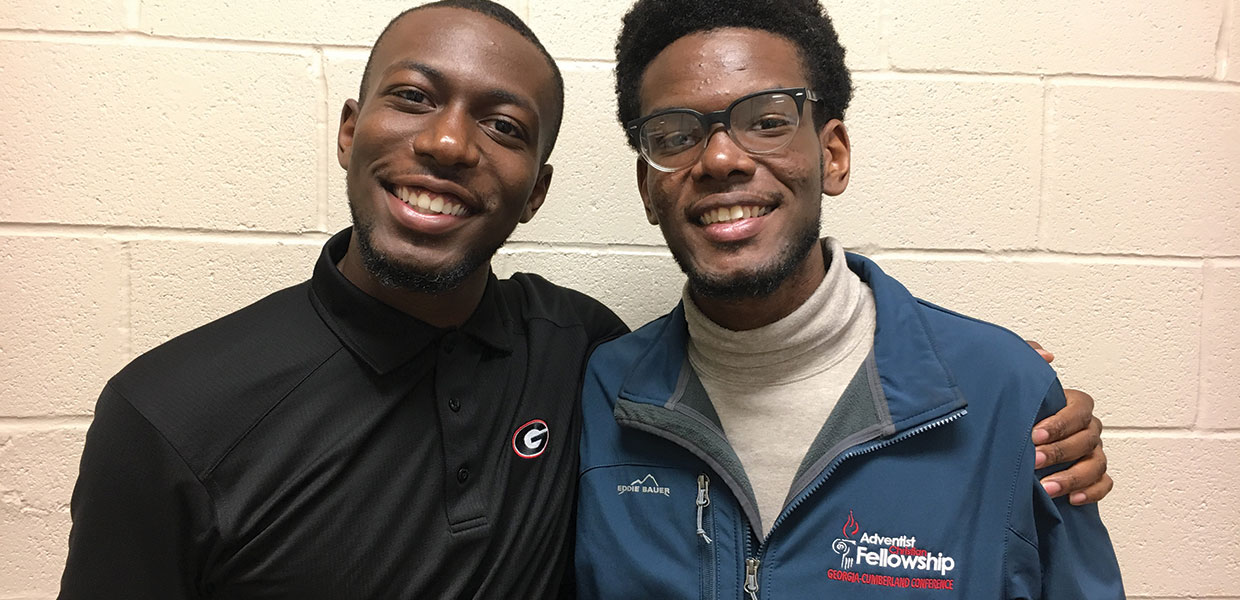 Listening to God's promptings, both Grand-Jean brothers are now faithfully serving God from a different seat in leadership. Ammishaddai (left) and Nashid Grand-Jean are intentional about God's leading in their lives. Ammishaddai currently serves as student government president for the University of Georgia as well as vice president for Adventist Christian Fellowship; Nashid is working in an internship for Georgia Governor Brian Kemp, and serves as president for ACF at Georgia State University.
Tamara Wolcott Fisher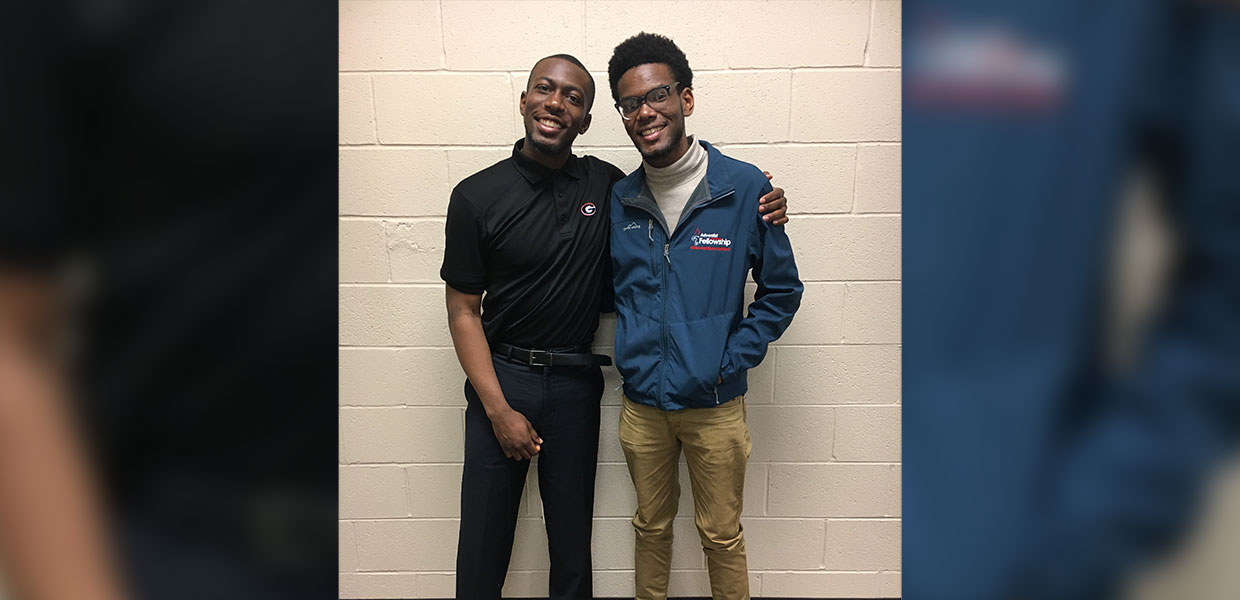 Tamara Wolcott Fisher
Haitian brothers Ammishaddai and Nashbi Grand-Jean from Jonesboro, Georgia, listened to the voice of God. Older brother Ammishaddai is currently a fourth-year political science/economics major. High school valedictorian, he is student government president at the University of Georgia (UGA) in Athens. Interestingly, Ammishaddai didn't want to attend UGA. He was considering several Ivy League schools. One Sabbath listening to an elder preach, Ammishaddai was tuning out when he heard a voice say, "Ammishaddai, I want you to apply to UGA."
Ammishaddai wasn't excited, and honestly didn't know very much about UGA. He intended to be the first from his high school class to be accepted to a "great" university, not UGA. A few weeks later, Ammishaddai heard God speak, saying, "I only want you to apply to UGA!" Upset, he asked why? He heard, "There is something special there that I have for you at UGA, and you will miss out."
Ammishaddai applied early and only to UGA, assured that he would be accepted.
God had other plans. He was deferred. "It was hurtful, frustrating," said Ammishaddai who was set to preach a week later on 2 Corinthians 10, about "not to boast, but to boast in the Lord."
Ammishaddai was the last person from his high school class accepted to college. He went on to become president of his freshman resident hall, and a senator and campus leader. Actively involved with Bible study and his church, he says, "By the grace of God it all worked out." He also became connected to Adventist Christian Fellowship (ACF) after he lost his first try junior year for student president, instead winning that position his senior year. He serves as a vice president with ACF, planning events and inviting friends. Ammishaddai has been asked to become a church elder. He also says, "Pray about whatever you are doing; He will answer and follow through."
Ammishaddai's brother, Nashbi Grand-Jean, a junior journalism/political science major at Georgia State University in Atlanta, Georgia, shares things in common with his brother. With a father as a pastor, Nashbi felt convicted that maybe he should study theology, yet he hoped to be a news anchor and musician.
To be open to God's leading, Nashbi applied to Georgia State University as well as Oakwood University in Huntsville, Alabama, and Southern Adventist University in Collegedale, Tennessee. After crunching the numbers, Georgia State came out on top. The next step was choosing a dorm room. Nashbi prayed for guidance on which room to choose, not wanting crazy experiences. He sought roommates who would be like brothers.
He chose to see what the book of Psalms said for each room, finally choosing room 328, using Psalm 32:8 NIV, "I will instruct you and teach you in the way you should go: I will counsel you with my loving eye on you."
As a musician he continued to use Psalm 32:8, putting out an album early in 2018 called 32:8, and blessed by God with several performances on his music.
His brother advised finding something other than music for the summer of sophomore year, and from connections as an ambassador with the 1913 Society at Georgia State, Nashbi interned with the communication director for Georgia State. This led to another internship for the governor of Georgia, Brian Kemp. "Serving on the hill: It is crazy what God is doing," says Nashbi.
Nashbi is also active in ACF. He is the Georgia State chapter president, and still clings to the 32:8 verse of Psalm, which led to a dorm room, album, and recently a BMW — yes, a 328.

Tammy Wolcott Fisher is the communication director for the Georgia-Cumberland Conference in Calhoun, Georgia.
Georgia-Cumberland | April 2019