katie-jane emde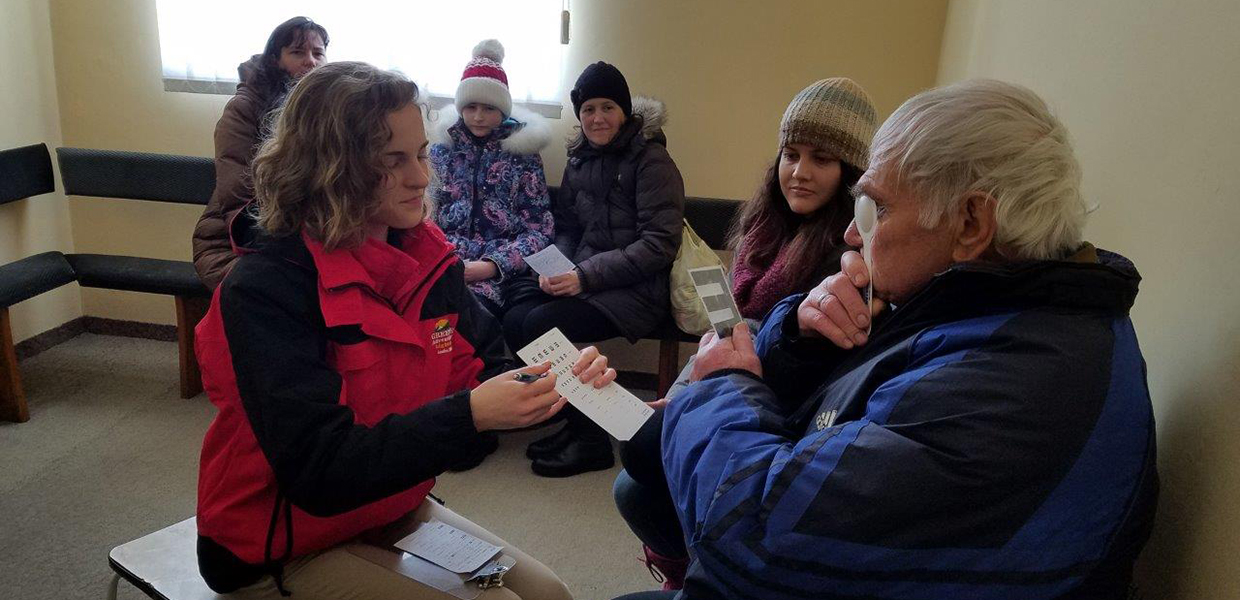 Katie-Jane Emde helps a Moldovan with an eye exam, communicating through a translator, Malinda, an American working for the Peace Corps.

Angela Emde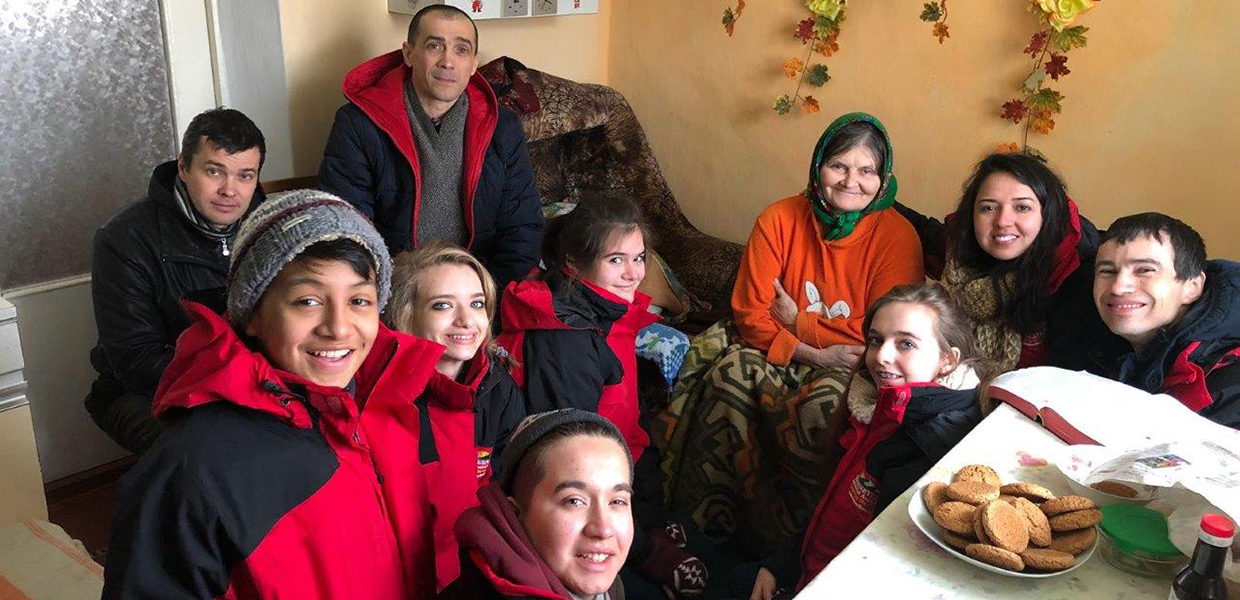 Greenville Adventist Academy students visit the Moldova shut-ins as part of their community service during their mission trip.
Angela Emde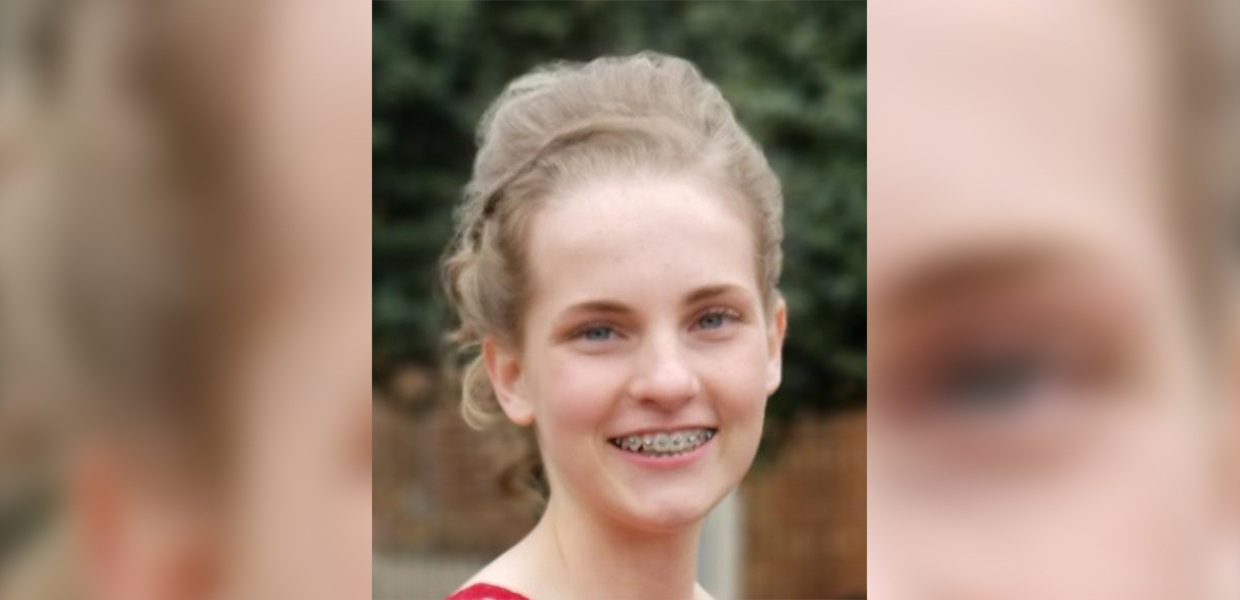 Katie-Jane Emde
Angela Emde
Katie-Jane Emde shares a testimony of her mission trip experience to Moldova, Russia, this past April.
My class at Greeneville Adventist Academy in Greeneville, Tennessee, recently returned from a wonderful mission trip to Moldova. Moldova is the poorest European country, and it is nestled between Romania and the Ukraine. Although the weather was snowy and cold, the sweet people showered us with warm love.
During the day, our team of 26 students and chaperones worked in community service teams and vision clinics. For community service, we chopped wood, shoveled snow, thoroughly cleaned houses, visited shut-ins, and delivered food to the poorest of the poor as well as at the homeless shelter. During the week, the vision clinic, led by Brad Emde, D.O., provided free eye exams to almost 800 people, and gave away more than 750 pairs of glasses. In the evenings, we ran two Vacation Bible School programs and an evangelistic series led by Alejandro Sarria, pastor, with wonderful results.
Though there were countless experiences, I would like to share a story that is meaningful to me. My community service group's assignment was to help deliver food to the poorest 16 families in the city of Cahul. Among many heartbreaking situations, a particular woman stood out: her name was Maria, and this 68-year-old woman was nearly blind and immobile. Entering her dark, cold abode where she was huddled by her meager fire, we ducked in through the doorway to find an overjoyed greeting. She soon began to tell of how all but one of her children had died in a tragic car accident, and that the remaining one never came to visit. She clung to us in tears, not wanting us to leave, and begging for just one more (and one more) hymn to be sung. She was so happy we brought Jesus back to her life, she said, because several years ago, when she could still see, her prized possession — her Bible — was thrown into the river by an angry man as she was reading it. As the tears now started to course down my own cheeks, I realized just how blessed I am, and how much I take for granted.
Another experience that really stood out to me on the trip was a day that I was working in the vision clinic. An American woman working for the Peace Corps named Malinda had come in from a village to our eye clinic with her Moldovan "house parent." He needed to get his eyes checked. She noticed that we were short a translator for the first hour or so, so she volunteered to help as long as we needed her (which ended up with her staying all day). She assisted me in the near visual acuity testing. While there, I mentioned how we hoped we wouldn't put the local eye doctor out of business. Malinda said not to worry, for he had just been shut down and jailed by the police. She went on to say how much she appreciated our group, and wished others who had the means, as we did, would share with those who didn't have access to good medical assistance. Doctors over there, she told me, typically only treat those with money. She thanked us for, as she put it, our "right spirit of giving." This really touched me, and made me step back and do some thinking about our witness to — if no one else — this nonAdventist.
While we went to serve and bless others, I feel that it was our team that was truly blessed. My classmates and I came back home with an eagerness for mission work, and for serving the Lord.

Katie-Jane Emde is a ninth-grade student at Greeneville Adventist Academy.
Georgia-Cumberland | June 2018