By Julie Z. Lee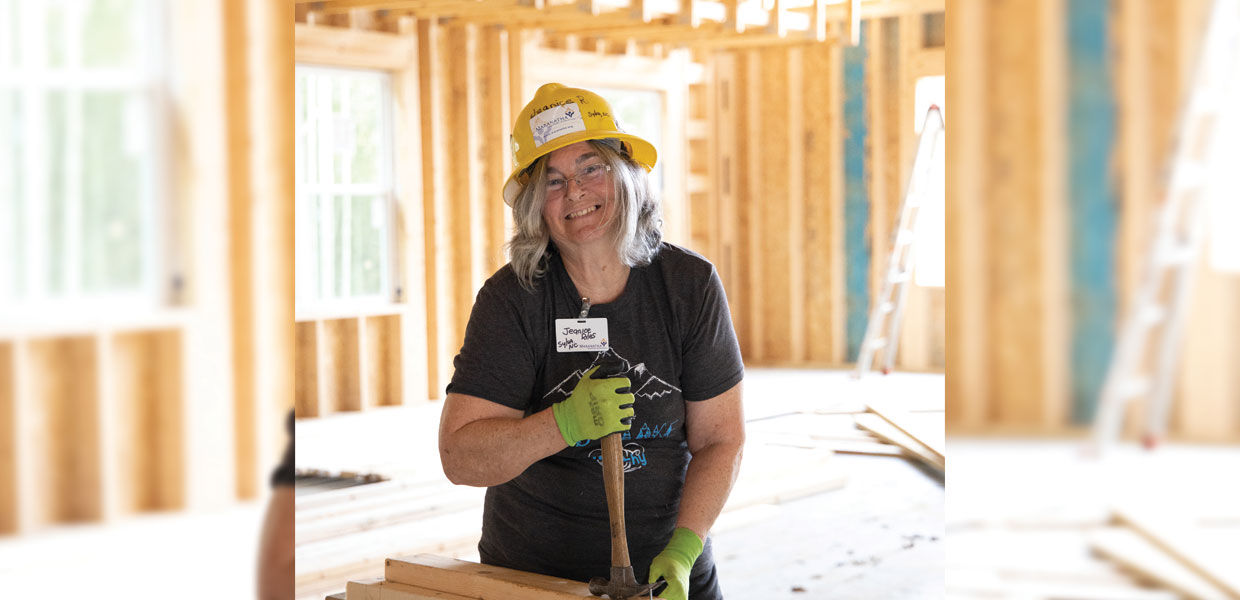 Maranatha Volunteers International contributes a brand new church buildling for the Ooltewah, Tennessee, Hispanic Church.
Nick Evenson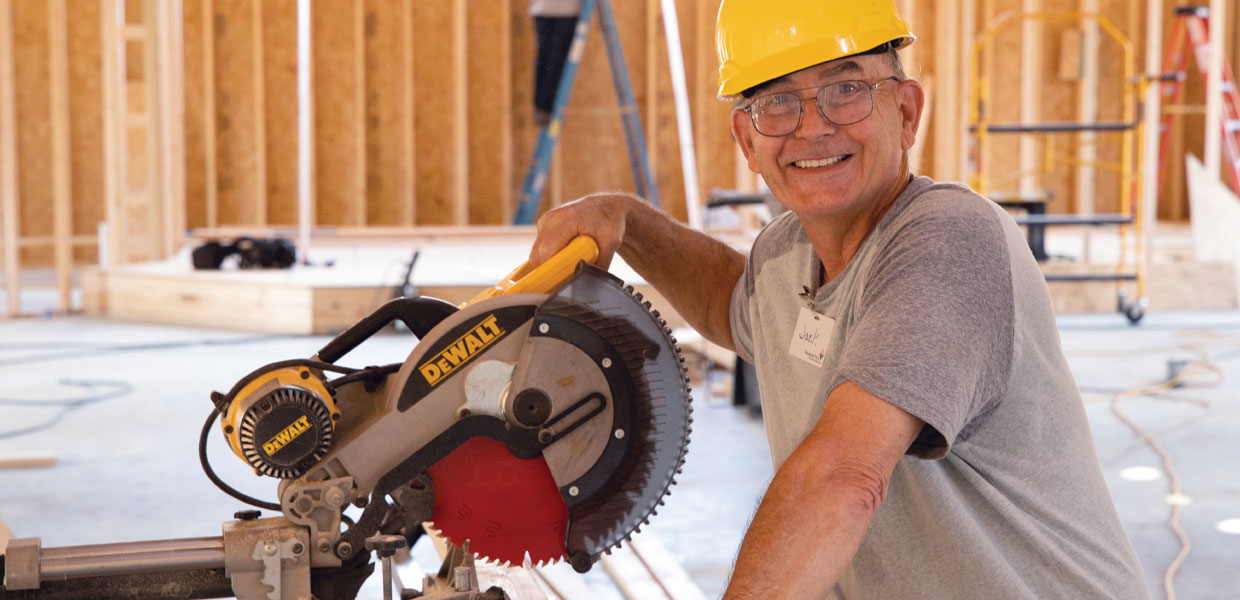 A team of Maranatha volunteers often help with framing, wood siding, roofing, window installation, and rough electrical and plumbing work.
Nick Evenson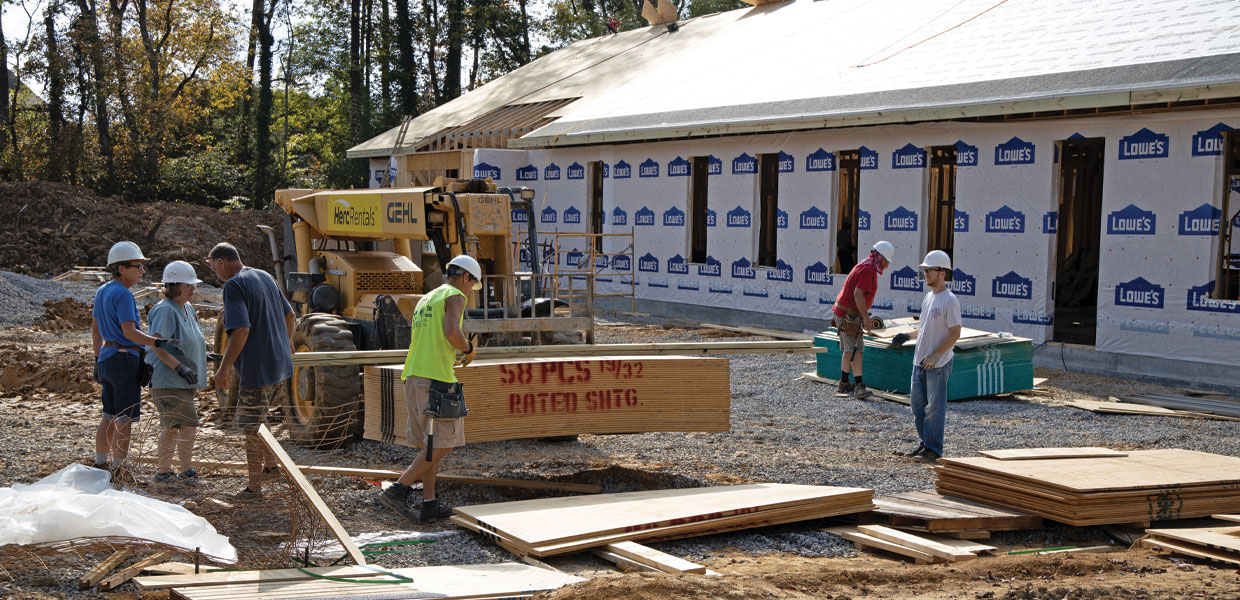 The 87-member Ooltewah, Tennessee, Hispanic Church is utilizing Maranatha Volunteers International to build its new 5,000-square-foot church building.
Nick Evenson
Juan Sandoval needed to build a church. The question was, "​How?" It was 2018, and he was the brand new pastor of the Ooltewah Hispanic Church in Ooltewah, Tennessee. The congregation had been meeting in rented spaces for the past decade, and they were ready for a change. So, when church leaders interviewed Sandoval for the new pastor position at Ooltewah, they asked if he could lead them in constructing a place of worship.
"It was a top priority," Sandoval recalls. "I really had no experience building a church. I told them I was willing to learn. I was willing to try and do everything with God's help to make it a reality."
Sandoval got the job, and now it was time to deliver. But where and how to start?
Ten years ago, the Ooltewah group grew from the Collegedale Hispanic Church; the congregation had decided to split when they outgrew the meeting space. Over the years, Ooltewah met in rented places and most recently in a Methodist church. The arrangement worked, except that any meetings outside of Sabbath worship had to be held in member homes.
"We came to the conviction that we couldn't be renting forever. We needed our own building if we wanted to hold evangelistic meetings, Vacation Bible School, socials, and all these community outreach programs. That really helped us realize that we need our own building to really live up to what God is calling us to," says Sandoval.
Fortunately, the congregation had managed to purchase a three-acre plot with a house — no small feat in an area with a booming housing market. Initially, the plan had been to renovate the home, but the estimates kept ballooning. So the group went the route of new construction. They demolished the structure and made plans for a more affordable warehouse-type building with metal siding. But the style was a disappointing compromise for a congregation that had been dreaming of a church.
As Sandoval beat the bushes for more ideas, he heard about "Go: Maranatha," a mini-convention event in Chattanooga, just a few miles from Ooltewah. He didn't pay it much attention, until someone insisted that he attend.
"One of the church members elbowed me and was [like], 'Pastor, what if we ask Maranatha if they could build a church,'" says Sandoval. "My first reaction was, 'That's only overseas in third-world countries. That's not a viable option.'"
Sandoval decided to go to the event anyway. There, he learned a great deal about Maranatha's work around the world. He was also surprised to learn that Maranatha did plenty of projects in North America, including building churches in the United States.
After the program, Sandoval met with staff from the Maranatha projects department. They told him about Maranatha's standard church design for North America, a blueprint for a simple and cost- effective building. Designed for smaller congregations, the plan includes a sanctuary, a fellowship hall and kitchen, Sabbath School classrooms, bathrooms, an audio-visual room, and an office. The design allows congregations to save architect fees and also have the option to use Maranatha expertise and volunteers for part of the construction, which provides generous savings.
Sandoval was delighted!
He went home and jumped on Maranatha's website. "We ended up filling [out] their application, running it through our conference, and, once they approved it, we sent it all in and that got the ball rolling."
Over the next couple years, Sandoval worked closely with Maranatha's team to get the project off the ground. There were several delays due to budgets, design adjustments, and other complications, and Sandoval received an education.
"If you're considering Maranatha to help you, you're going to notice that this is not their first rodeo. They're very rich in experience, and they'll walk you through the process," he says.
In late 2020, Ooltewah finally broke ground on their church. And, in October 2020, a team of Maranatha volunteers arrived to help with framing, wood siding, roofing, window installation, and rough electrical and plumbing work.
"I feel so blessed to have volunteers from all over the country. You know, when the first few volunteers from Maranatha arrived, it started to actually hit me. I started to actually process it," says Sandoval. "And I was so touched when they asked me, 'How do you feel pastor?' And I said, 'I feel like we're a family.' And their response was, 'That's right. We're a family in Christ, and we're here to help you.' That melted my heart, and I realized that all the conversations we had had prior were now going to be a reality."
Roger Hatch, longtime Maranatha volunteer and board member, has been serving as the construction superintendent for the Ooltewah project. "I think the pastor is pretty amazed at what goes on, how fast it's going up. He's very appreciative of what we have accomplished in the past week. I think that this church will absolutely grow, leaps and bounds, once we get the doors open."
Already, the congregation is planning multiple outreach events where the church will be the headquarters. From food banks to tutoring courses for the Hispanic community, to educational classes, the church will likely be used daily.
There's still a long way to go before the 87-member congregation can begin meeting. Building a 5,000-square-foot church will take more than a two-week project with Maranatha, no matter how fast the volunteers work. And, as with any major construction project, there will likely be more hurdles along the way. But, Sandoval is undeterred. "It has taught me to trust God in the process but to also trust other people, other ministries," he says.

Julie Z. Lee is the vice president of marketing for Maranatha Volunteers International.
Georgia-Cumberland | April 2021