by Marty Miller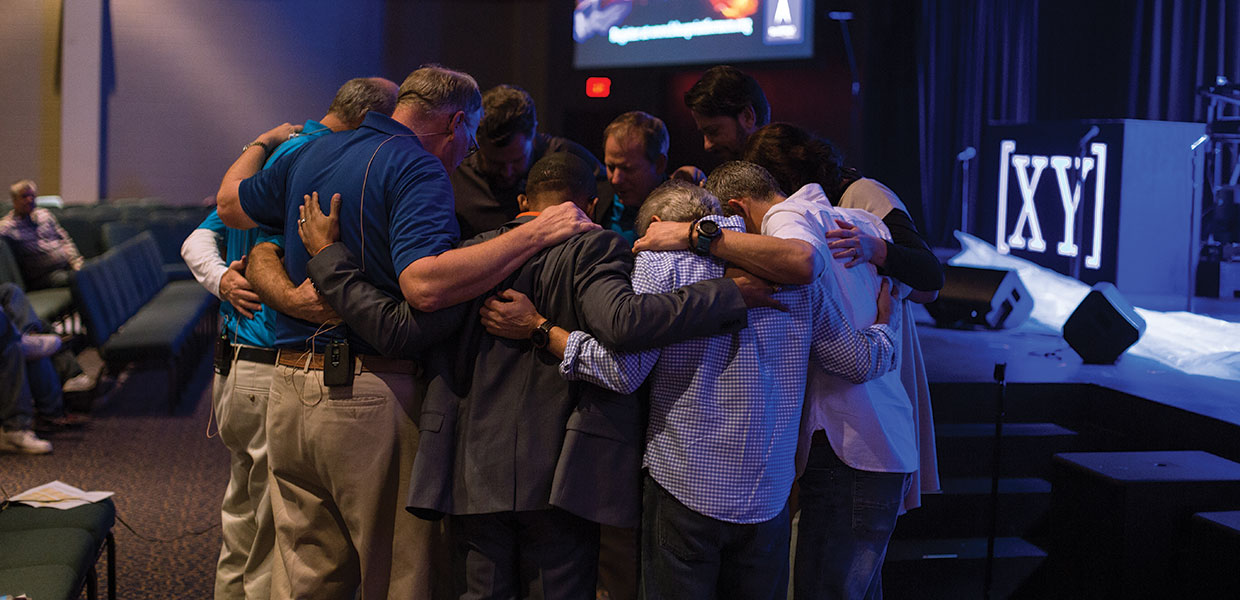 BluePrint for Men has partnered with Georgia-Cumberland Conference to provide opportunities for men to fellowship and grow authentic, godly individuals. Here a group of men pray together at the January 14, 2017, Fire and Ice Symposium held at Hamilton Community Church.
Submitted by: Marty Miller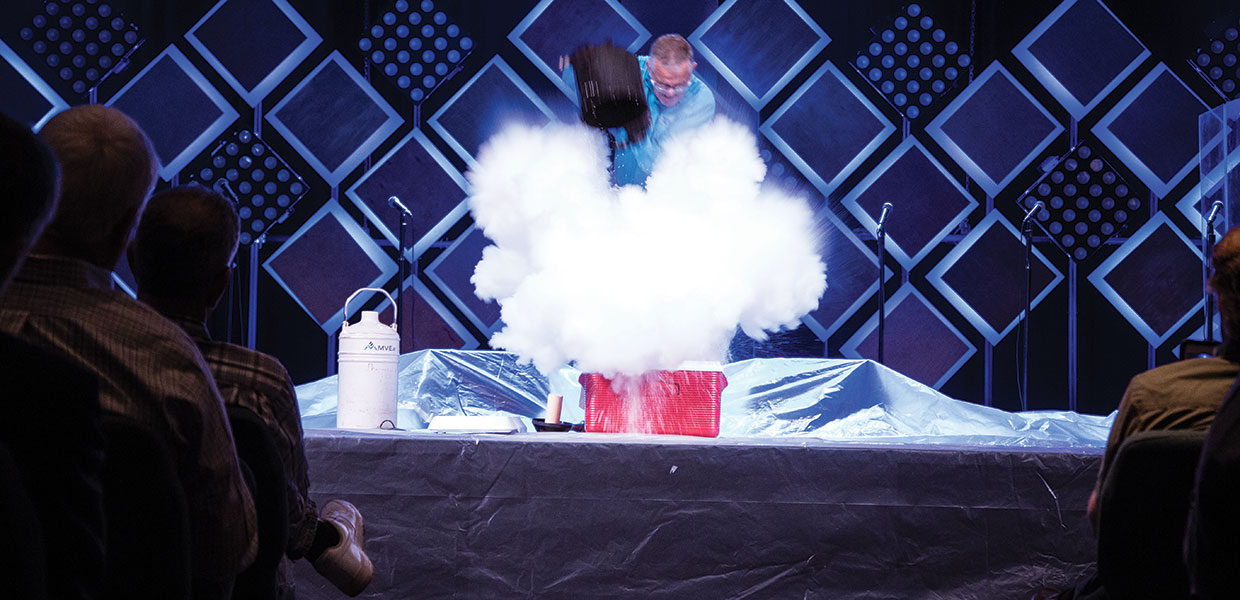 Ben Roy from Science Zone creates an ice experience.
Submitted by: Marty Miller
The Georgia-Cumberland Conference Men's Ministries Department has recently partnered with Blueprint for Men to provide opportunities for all men to grow as authentic godly men through fellowship, education, and accountability. The goal of this venture is not to just create another "ministry," but to build an unstoppable movement of godly men in these last days that will answer the well-known challenge written long ago …
"The greatest want of the world is the want of men — men who will not be bought or sold, men who in their inmost souls are true and honest, men who do not fear to call sin by its right name, men whose conscience is as true to duty as the needle to the pole, men who will stand for the right though the heavens fall," Education, page 57.
And, in an effort to build such men of integrity, a three-pronged approach has been developed that includes large events, small groups, and leadership development. Exodus 23:14-17 provides a biblical directive that men should assemble together three times, designed to encourage men to live with integrity and develop a closer walk with God. All men are invited to attend the following events during 2017.
Men's Leadership Summit – June 3, Southern Adventist University
Chainsaws and Butter Knives Rally – August 26, Collegedale Community Church
Broken Beauty Men's Retreat – September 15-17, Cohutta Springs
Men, join with others in creating a movement of men that will provide much needed leadership in the homes, churches, and communities. To begin the journey or just discover more visit www.blueprintformen.org.
Here's to building men for Him!
Georgia-Cumberland | April 2017