BY Teresa Cooper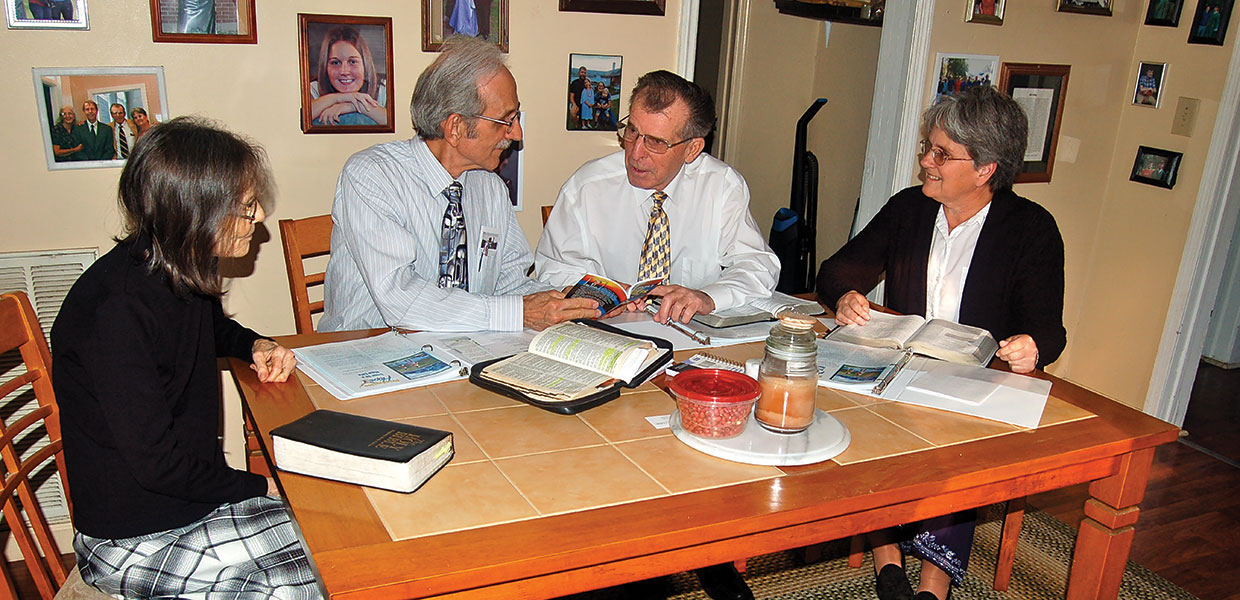 Our God is an awesome God. He can plant the seeds of His Kingdom in the hearts of men and women, and 20 years later they bear fruit. Newly baptized members George and Ellen Andrews (right) study the Bible with Jean and Lonnie Mabley in their home.
Submitted by: Teresa Cooper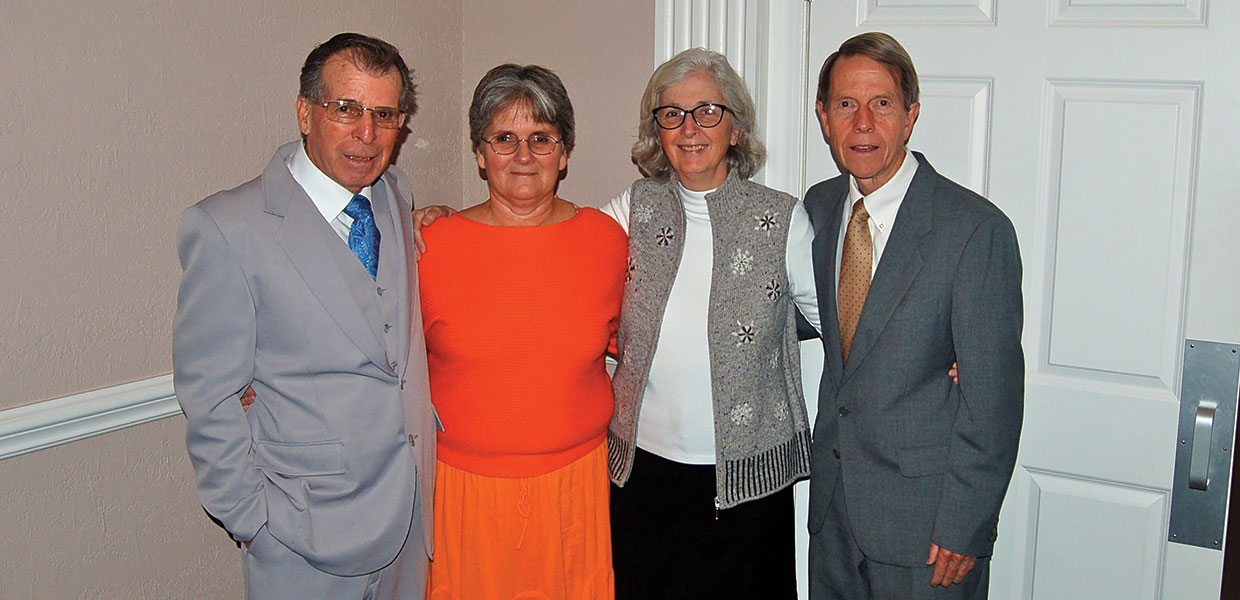 George and Ellen Andrews (left) stand with Joe and Teresa Cooper. Joe Cooper serves as pastor for the Benton, Tennessee, Church where the Andrews were baptized and eagerly serve.
Submitted by: Teresa Cooper
One Sabbath afternoon, a couple walked into the Seventh-day Adventist Church in Benton, Tennessee, and asked to see the pastor. Upon meeting him, the first thing they said was, "We have been studying. We know that Saturday is the Sabbath, and we want to know how to join your church. We want to know the truth."
George and Ellen Andrews' story actually began 20 years earlier. George had rented a house from an elderly Adventist couple — Jim and Jeanette Connors — whom he grew to love and respect. At that time, the church in Benton was under construction and George helped with some of the work. However, life went on and the seeds planted in George's heart lay dormant for the next 20 years.
Yet, the Life Giver brought other people to water those seeds, until George and his wife, Ellen, gave their hearts to Jesus and began studying the Bible in earnest. At Benton Church, they were so excited to meet Jackee McCallum — the daughter of that dear couple whose kindness and consistent Christian witness had made such an impression on George 20 years earlier!
George and Ellen were eager to study more of God's Word, and began Bible studies with Lonnie and Jean Mabley. When challenging Bible truths were anticipated, the Mableys always found that the Holy Spirit had been there ahead of them, and that George and Ellen had already been convicted in that area. George and Ellen sealed their commitment to Christ and the Adventist Church in baptism on Sabbath, September 7, 2019.
"Since they first arrived," says Joe Cooper, pastor at Benton Church, "George and Ellen have been a blessing to the church and its mission. They are in attendance at every meeting and activity of the church, eager to be involved and share the love of Jesus with others."

Teresa Cooper serves as the church clerk at the Benton, Tennessee, Church.
Georgia-Cumberland | April 2020