by Tamara wolcott fisher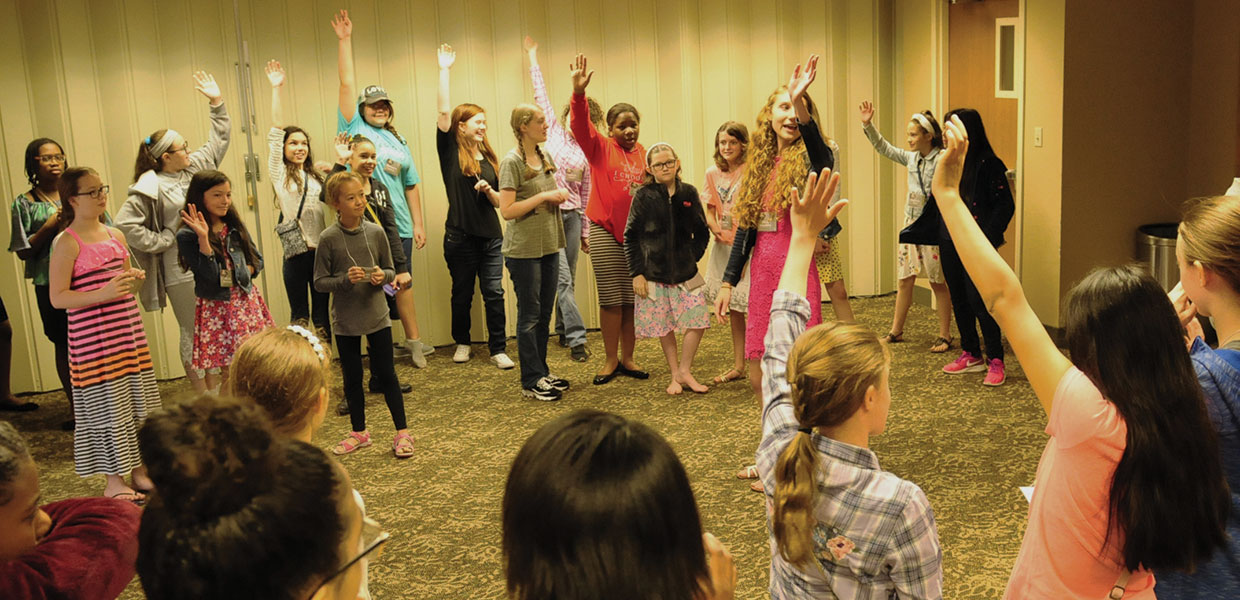 Almost 50 girls, ages 10 to 13, attended the spring women's retreat, "Live it…Beyond Hello," at Cohutta Springs Conference Center. Here, Julie MacLafferty, a student at Southern Adventist University, co-leads with Sonja Cartwright.
Tamara Wolcott Fisher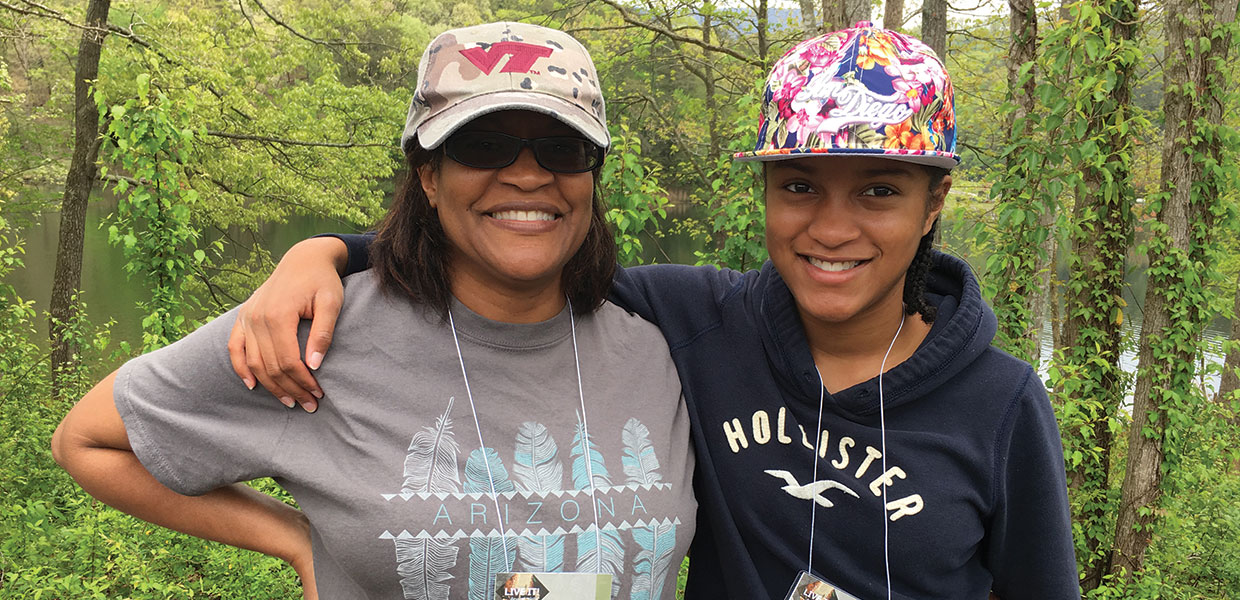 Luceta and Charis McRoy
Tamara Wolcott Fisher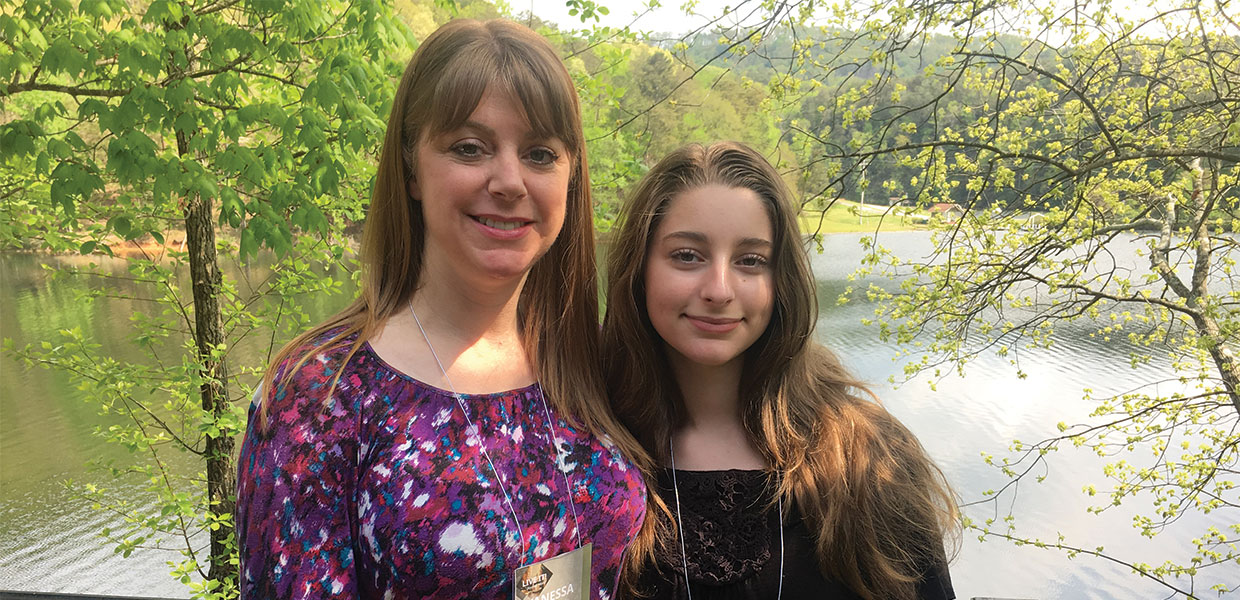 Vanessa and Courtney Williams
Tamara Wolcott Fisher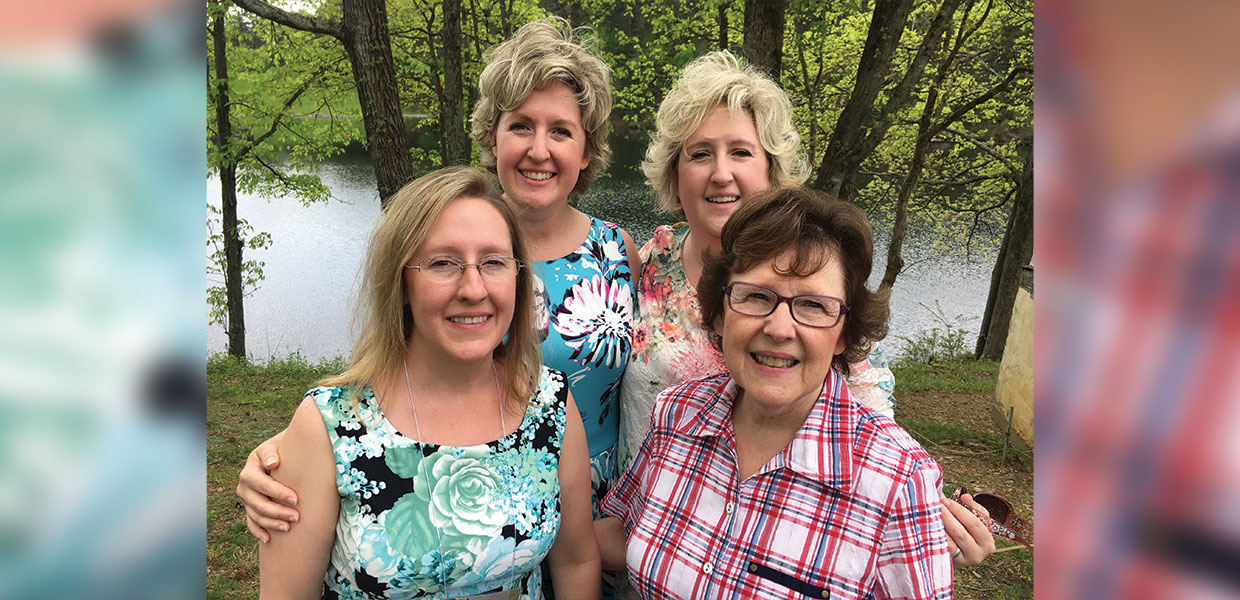 Shelly, Donnita, Kelly, and Donna
Tamara Wolcott Fisher
The mother/daughter relationship is very important. Colleen Oakley on webMD.com says the mother- daughter relationship "determines a girl's future relationship skills and self-esteem," Oakley, 2014. The women's ministries team understands this, and began inviting teens to their retreats in 2006. This year there were almost 70 teens, ages 10 to 18, in attendance, all taught by four students who attend Southern Adventist University in Collegedale, Tennessee.
Jo Dubs, director for women's and family ministries, says, "We are excited to see the growing interest from moms to have their daughters join them for this special weekend," adding that the teen speakers this year, all from Southern Adventist University, provided "meaningful, interactive sessions with the teens." Shelly Turkenkopf agrees with the importance of the mother-daughter bond. She invited her two sisters, Donnita Burgoyne and Kelly Myers (her twin), and their mother, Donna Caswell. They all came from the Collegedale area to Cohutta Springs Conference Center in Crandall, Georgia, for the April 12-14, 2019, retreat. Turkenkopf says, "When you put four women in a small space, miracles happen — conversations, personal revelations, and sharing. Mom shared things about her journey through life."
Caswell says the message "Live it…Beyond Hello" brought by Camille Brace blends perfectly with everything she is experiencing at church, "to move forward in a clear and intentional way." She said, "I am very close with my daughters. They were all born around the same time. It is a beautiful weekend. We nurture each other, have beautiful thoughts, and beauty all around. It is the complete package."
Mother and daughter Luceta and Charis McRoy from Calhoun, Georgia, also attended the event. Charis said she was really impacted by this statement from the teen girls' session, "What has been done for you is greater than what has been done to you." To her it meant, "We have to count the blessings of God and His forgiveness for us, and that should make us able to forgive others. He has so many more reasons to be mad at us than we have reason to be mad at anyone else."
Another mother/daughter duo who attended is Vanessa and Courtney Williams from the Alpharetta, Georgia, Church. They received a personal invitation from Dubs. For 17 years Vanessa attended the retreat with her mother as a tradition. Unfortunately, her mother passed last June. Now she and her 14-year-old daughter are beginning a new tradition.
Courtney loved the special time with her mom, and being included in a new tradition, saying, "It's definitely valuable time together, enriching time together."
Vanessa, who valued this retreat time, said, "The topic today touched me. It was talking about being more intentional about the people we are with, not to go out of your way, which is how I usually see it, but just to watch for what is near you."
Oakley, C. (2014). Building a Healthy Mother-Daughter Bond. WebMD. Retrieved from https://www.webmd.com/parenting/features/mother-daughter – 1.

Tammy Wolcott Fisher is the communication director at the Georgia-Cumberland Conference in Calhoun, Georgia.
Georgia-Cumberland | June 2019