By communication team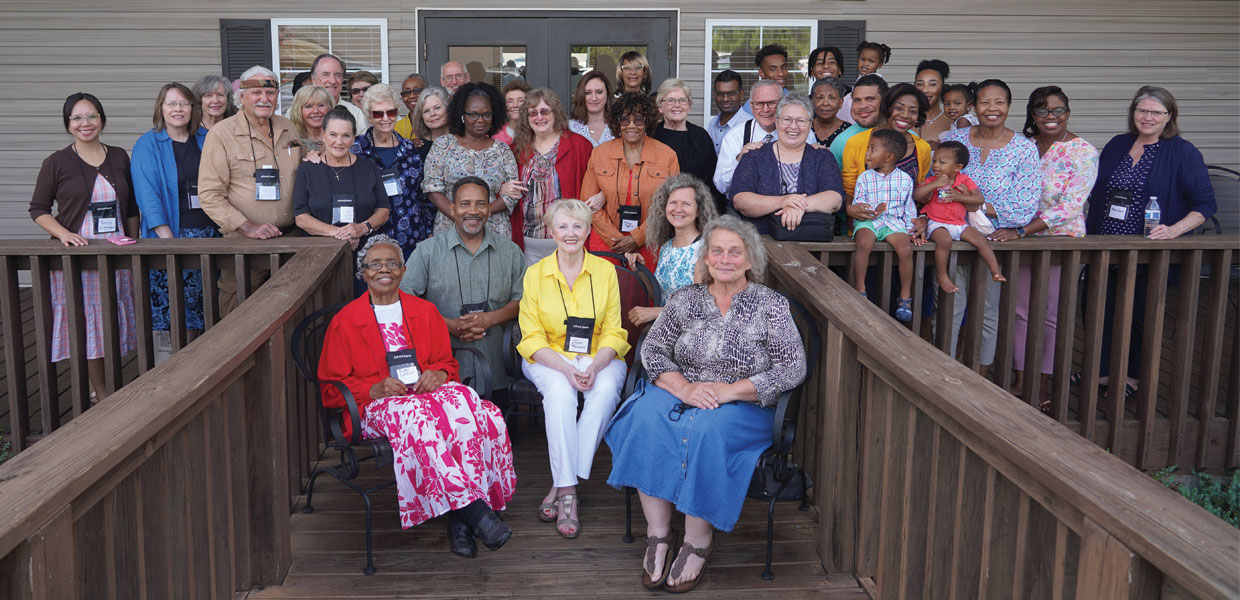 Pictured are attendees at the 2022 Gulf States Conference Prayer Summit.
We all know that prayer is the breath of the soul. We are invited to live a life of prayer, asking and surrendering every need, wish, and worry to Christ Jesus, trusting that He hears us. Seeking to nourish the spiritual life through prayer, church members from the Gulf States Conference and members from outside of our territory gathered in Talladega, Alabama, the weekend of August 19, 2022, for the annual Prayer Summit.
Marilyn Arnould is from Kansas City, Missouri. The first time she came to Gulf State's annual Prayer Summit was five years ago; she came as a friend's guest. The experience was so powerful that she hasn't missed any of the annual events ever since. The fellow attendees who attend the meetings, as well as the guest speakers, are a highlight. But, the atmosphere of peace and joy throughout the days of prayer are the elements granted by the Holy Spirit to orchestrate the change in people.
"I always come away from here renewed and refreshed," Arnould said, "and my husband says I am much nicer when I come home," she giggled.
The theme for the 2022 Annual Prayer Summit was "For Such a Time as This! Are You Ready for Jesus to Come?" and spiritual messages were conducted by Nadine Collins, Ph.D.; Stanley Luntungan, pastor; and Murvin Camatchee, pastor.
"It was a great spiritual experience where we could feel the Holy Spirit, and there was a great fellowship where we could connect with each other and pray for each other," Camatchee said.
The anointing service led by Larry Owens, pastor, was one of the most special moments for the 50 individuals who attended the event. Pastors, leaders, and lay members were anointed to continue like Queen Esther, serving Christ, and interceding for God's people even at the cost of their own lives.
Mary Nelson, Gulf States prayer ministries coordinator, said this was a Spirit-filled event from the beginning to the end. According to her, the intimate atmosphere with the Divine presence makes the departure the most challenging part of the experience.
"Every time we have a prayer summit, lives are transformed," Nelson said. "And, every prayer meeting, we don't want to leave; we just want to linger a little longer in His presence," she added. The group, even the farthest traveler with a 750-mile distance, find that to be motivation enough to attend, getting even closer to God as they pray with their friends.
Gulf States | December 2022