by Rammy Robles-Guerrero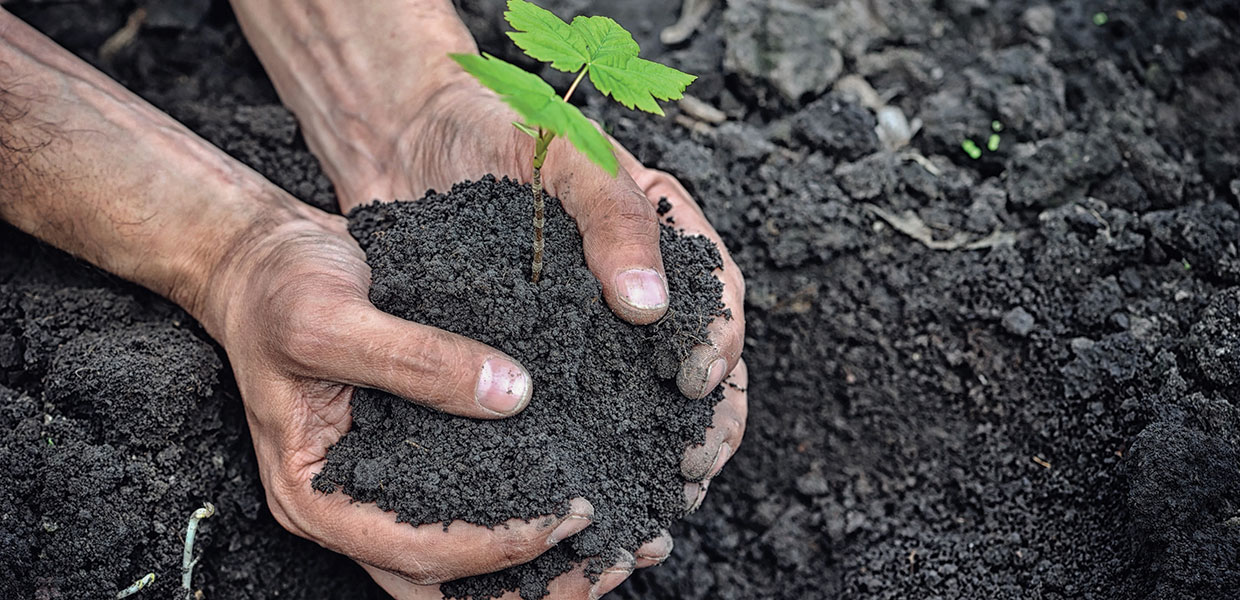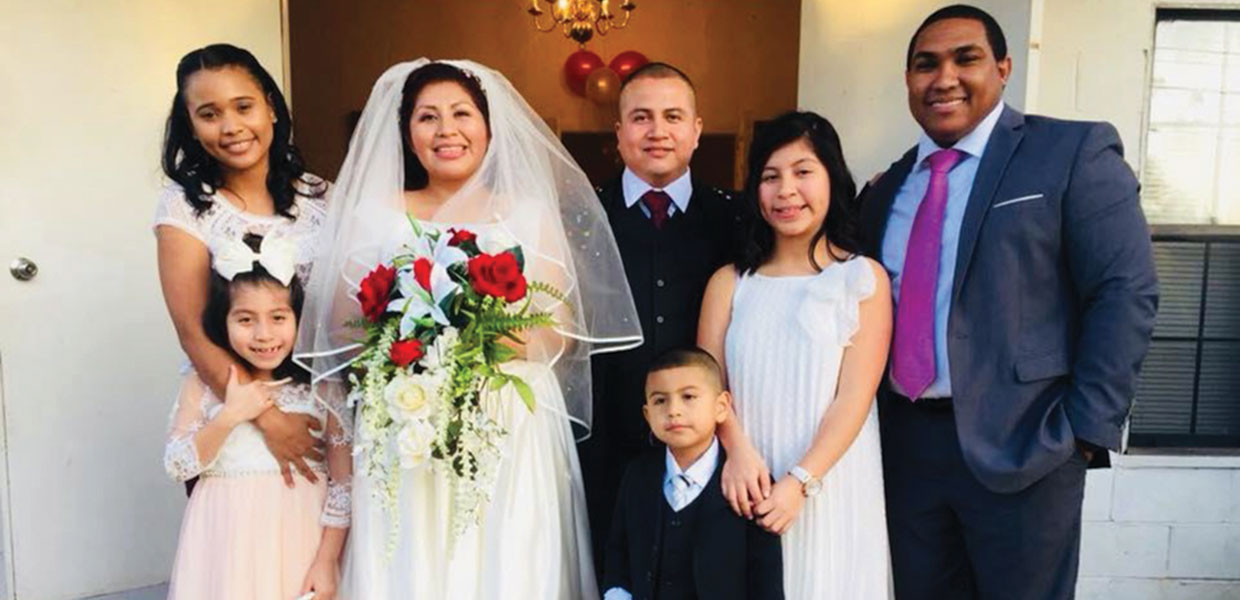 Idelina Neris (left), wife of Rammy 
Robles-Guerrero (right), pastor; Juanita and José Reyes (center); and the Reyes' children, Allison Reyes (left front), Geovany Reyes, and Leslie Moreno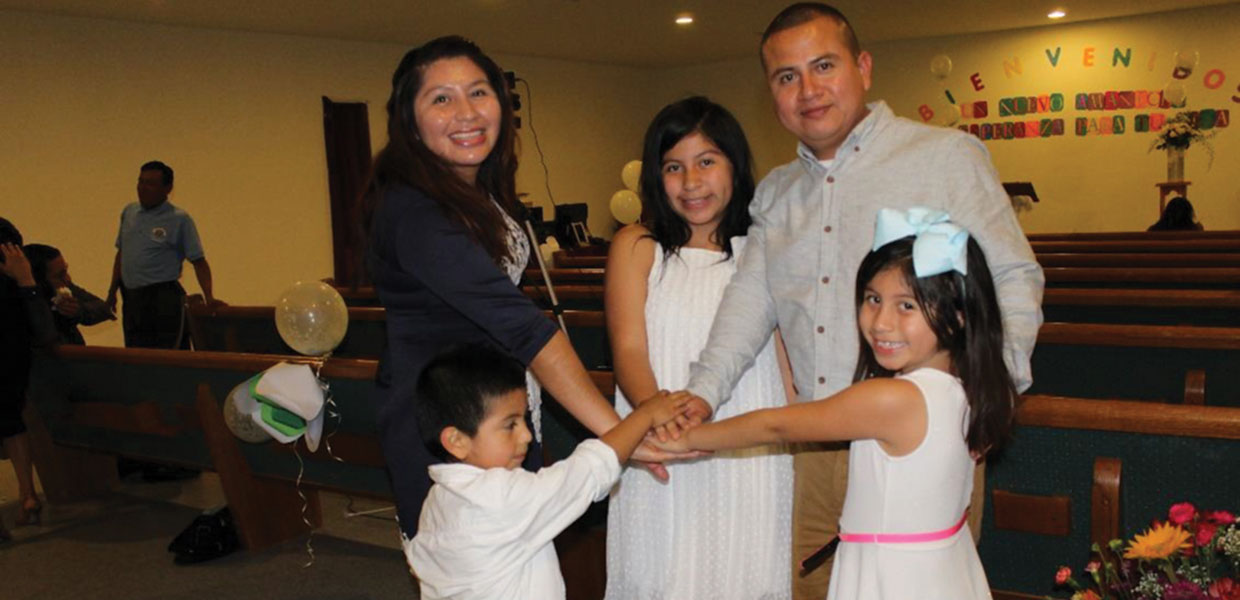 Juanita (left) and José Reyes with their family: Leslie Moreno, oldest daughter; Allison Reyes, youngest daughter; and their son, Geovany Reyes, committing their lives to God.
Church unity is difficult to come by these days, but perhaps the reason we are missing this unity is that we aren't focusing on others the way we should. The Dothan-Enterprise Church began the "Totally Involved" plan on December 16, 2017, which included small groups, Bible studies, community services, and Christian fellowship components to be developed and implemented throughout 2018 in Enterprise, Alabama. The opportunity for community service and church involvement was made readily available, and the people utilized it.
The church organized into four small groups, divided by families, and sprang into their communities with the intention to keep church members motivated by the word of God, and to stimulate their neighbors to be part of the Christian family. They began with the understanding that the responsibility for lost souls is on Christ, and it is He that empowers them to be winsome of their neighbors. As the church was willing, God provided success. The entire church's involvement in helping each other, as well as local families with different needs, is what made the plan successful. Their concern for and focus on others instead of themselves brought a powerful unity to the church family. This focus led to not only meeting community needs, but also providing a family environment and Christian fellowship every Sabbath — and not just at church during worship time, but in their homes as well. Unity within the church was becoming tangible.
Inside the local church, small groups assumed every function of the church: Sabbath School, divine worship, youth service, and more. Each element was directed through a small group. The church also activated its social networks on Facebook and YouTube, to share activities and messages with those who could not attend, and with those that perhaps weren't that interested in spiritual things at all. The members couldn't make the social impact they needed online by simply scrolling past the church updates or ignoring the live feeds. They needed to actively "like" and share each of those updates, as well as post positive messages about their small groups and activities. By simply taking a few seconds to do this, the reach potential grew exponentially.
After four months the church could see God working in families, young people, and children, and the number of visitors to the church increased by an astounding 150 percent. Among the visitors was the family of José and Juanita Reyes. The Reyeses saw a post on the Dothan-Enterprise Church's Facebook page, and one Sabbath morning they simply decided to get up, get ready, and visit the church. They soon joined a small group and started having Bible studies, and as a result of the fellowship and spiritual growth, the parents decided to get married and surrender their lives to God through baptism.
Another visitor, Eladio Perez, a retired pastor of a Pentecostal church in Philadelphia, had recently moved to the city of Enterprise; his girlfriend, Leida Delgado, had received an invitation to visit, and together they began attending. After several months of attending the church and learning the Adventist doctrines, they also decided to get married in the Dothan-Enterprise Church, and give their lives to God through baptism.
It is increasingly clear that the Holy Spirit has been moving in this church, and will continue to illuminate the city of Enterprise through His word. Four months after starting the project, the church concluded the first stage with a campaign titled "A New Dawn of Hope for Your Life." From the beginning of the project to the campaign, nine people gave their lives through baptism. Now the church continues with the second stage of this project, with faith and hope in God that it will be a blessing for their Hispanic community, and that the lives of the people they impact can be transformed through His word.
If unity is something you need in your church, consider focusing on reaching out to others, and taking the time to be supportive of your brothers and sisters in Christ.
Gulf States | August 2018