by kim taylor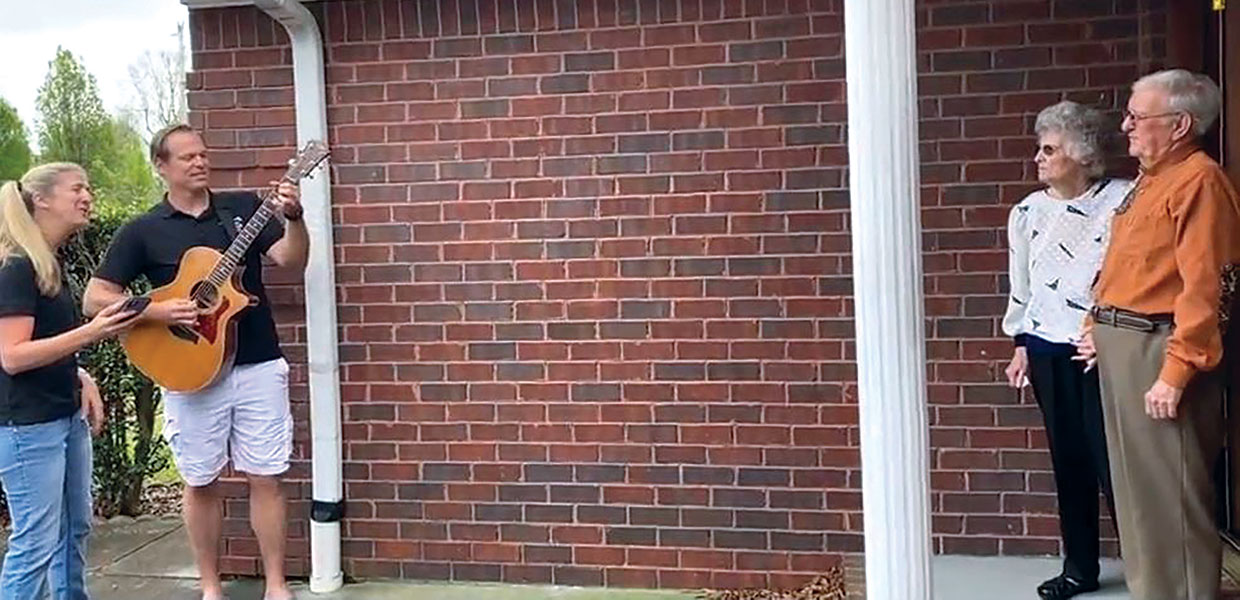 The members of the Cross Plains, Tennessee, Church realized the great opportunity that lay before them to share and show God's love during the difficult times of the COVID-19 pandemic. They brainstormed for ways to reach out and help their local community during a time of need and uncertainty, eventually coming up with two helpful, and much needed, ministries. They were moved to offer assistance to the elderly, high risk, and vulnerable individuals throughout the community.
The personal ministries team offered a grocery shopping and delivery service, while the women's ministry team worked together to offer a meal delivery service. An elderly couple in White House, Tennessee, came across the Facebook post about the meal delivery service, and thought that it would be a great blessing for some of their friends in need. This selfless couple set up a meal service for their friends, but did not ask to receive any help for themselves. Through the conversations with the Cross Plains Church members, they began to feel that the services being offered were from God, so they were moved to accept the grocery shopping and delivery service as well.
While in line at the grocery store, a simple but beautiful flowering plant stood out to Jeremy Wells, and he felt impressed to buy it as a gift for the couple. When the groceries were delivered, Jack asked, "And what is this? Is this for us?" The personal ministries member responded, "It's our gift to you." Overwhelmed with the gesture, Jack, with tears in his eyes, went on to say, "It is our 58th wedding anniversary in four days, and I was just wondering what I could get for her!" How great God is!
Knowing that this couple had a special occasion coming up, but could not leave their home due to COVID-19 risks, the personal ministries team felt impressed to do more. They picked up two anniversary cards for the couple to give one another, and booked some talented friends to go to their house and serenade them on their special day.
Kim and Greg Taylor, along with their son, Joshua, who recorded the momentous occasion, serenaded the couple with their rendition of "Annie's Song" by John Denver. The couple of 58 years were overwhelmed with gratitude, joy, and love!
While many people are frustrated with the COVID-19 situation, we can still find ways to turn bad into good for the love of God and our fellow neighbors.
"Do not be overcome by evil, but overcome evil with good," Romans 12:21.
Kentucky-Tennessee | June 2020