BY APRIL VANAPELDORN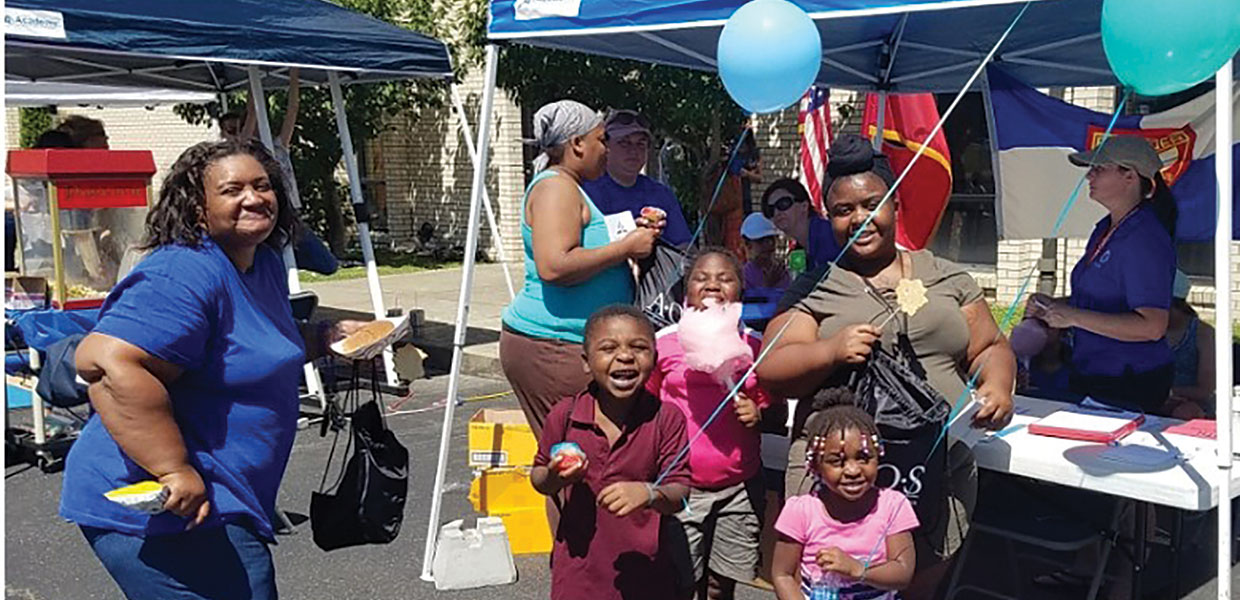 Fun at the block party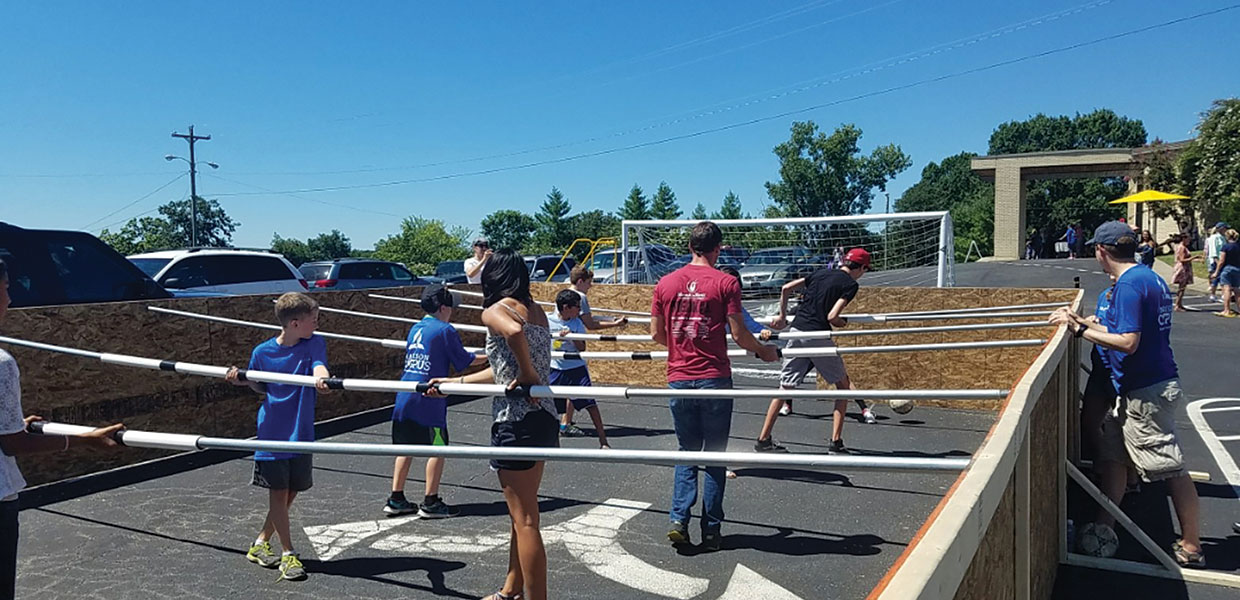 Human foosball
Have you ever had one of those ideas where you had such anticipation and excitement inside that you didn't plan things through all the way, but still had high hopes for the idea?
That was the reality at Madison Campus Church last year. Ignacio Silverio, pastor, had a big idea for reaching out to the Madison community, creating an event that was completely free, where every church ministry would participate. They would give away free school supplies, food, and information on the church and academies; introduce people to the church, and pray for them; and just "love on people" in general. However, they only had two weeks to try to pull everything together.
They created flyers, gathered as many donations as possible, and set out on a mission to reach out to the community. The end result was a turnout of mainly church members with a few folks from within the community. It was definitely not what they had hoped for, but they refused to let it deter them from trying again. The church family put their trust in God's timing.
Fast forward one year into 2017: The pastor was full of excitement to embark on this endeavor once more, but this year Madison Campus prepared!
The sun was shining and you could see many people scurrying around the church parking lot putting up tents and tables, blowing up inflatable games, and setting up the feature game of the year — human foosball.
Each ministry within the church set up a booth which offered information about the ministry and a free school item and snack food. This year, months were spent planning the event. Donations were received from Frito, Little Debbie, Pepsi, Coke, and Nourish, to mention a few. They enlisted the help of retired veteran J. T. Cooper, who offered his grill and services to cook hot dogs, and two hairdressers, Lexi Limbacher and Autumn Mitchell, who gave 35 free haircuts to the kids; and invited the local FOX17 news.
The clock struck 2 p.m. and the community slowly started coming in. By 3 p.m. it was booming, with people from the local community filling the parking lot. They were able to reach out to more than 400 people from within the community, providing them with information, food, games, school supplies, haircuts, and live music performed by church members. Prayer boxes were filled by the end of the day. If you plant a seed, God will water it, and oh, how it will grow! This event touched many people, and many seeds were sown at the Block Party. It was amazing for members to witness all the love, and to genuinely share Jesus.
The community experienced Madison Campus Church living its mission statement through and through: Love God, Love People, Serve the World.
Kentucky-Tennessee | September 2017