by GAIL McKENZIE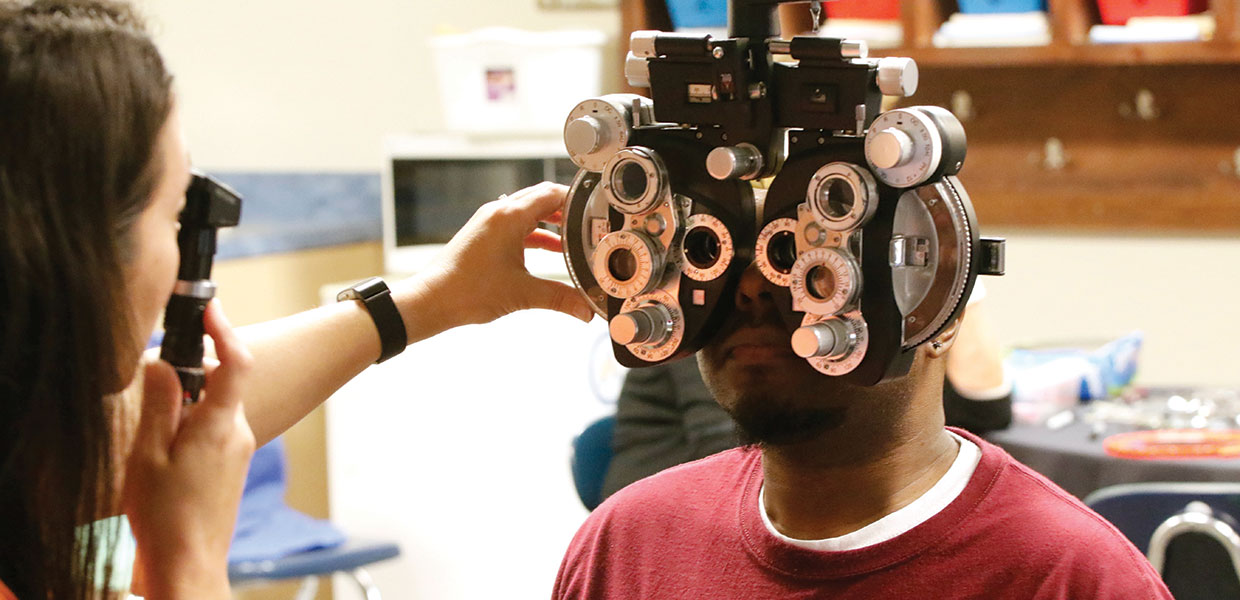 Necessary eye exams were provided.
Karen Hamberger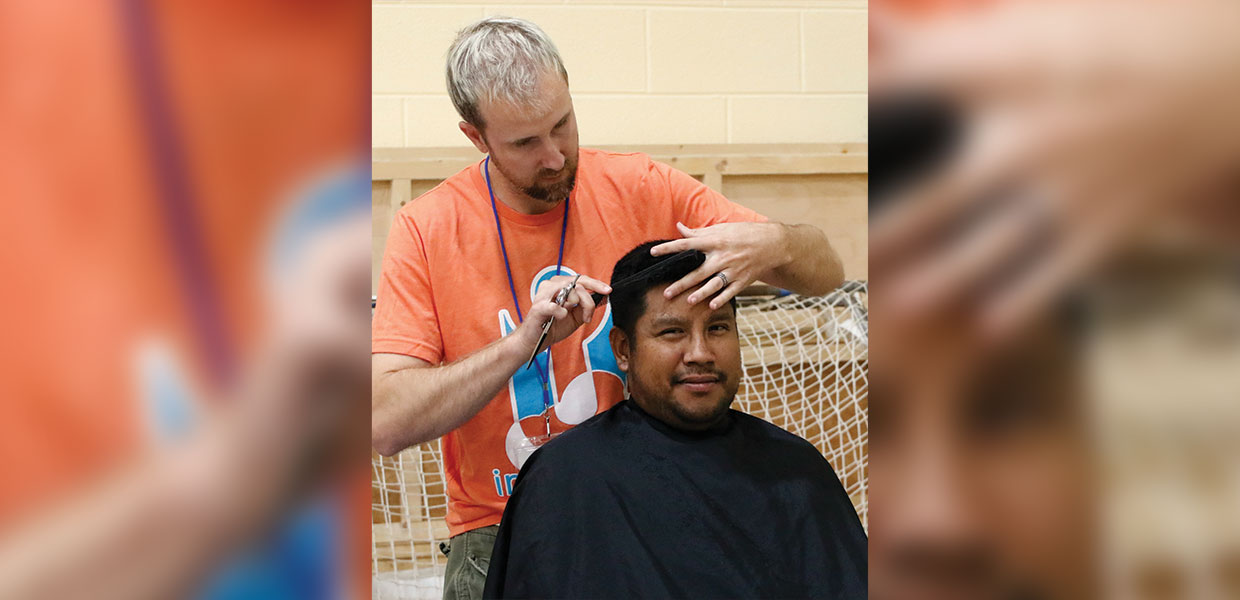 Forty-five individuals were given haircuts.
Karen Hamberger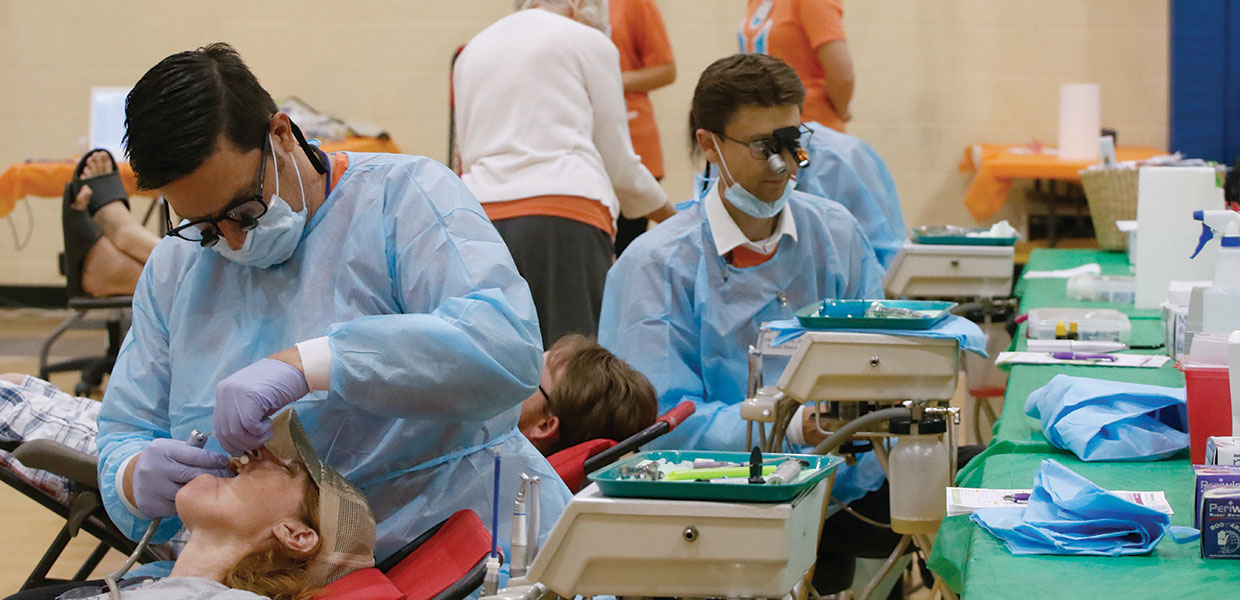 Needed dental procedures were performed.
Karen Hamberger
Just imagine if you were homeless or among the 130 million who lacked any kind of dental care in the United States. Though we live in one of the wealthiest countries in the world, many people struggle to pay for adequate dental and vision care. When Renee' Van Cleve approached Gail McKenzie about women's ministries sponsoring a clinic for those who needed dental and vision care, a seed was planted for a one-day event, Imagine U.
Excitement grew as God began to open doors. A partnership was contracted with AMEN, a group from California that would supply much of the equipment and registration for the event. Though there were challenges along the way, on July 21, 2019, Imagine U became a reality, with more than 100 volunteers coming from all over the Kentucky-Tennessee Conference.
Imagine U was able to serve 93 patients who received dental care; vision screening and free eye glasses; carotid, physical therapy, and cholesterol screening; and medical counseling. Included in the day were a free meal and a reversing diabetes class presented by Stephen and Karen Wickham. A husband and wife team of hairstylists provided 45 individuals with free haircuts, and Gold Leaf Outreach distributed free literature as patients waited.
Six pastors prayed, translated, and shared promises for encouragement. God was certainly at work in many ways. Alex Sozinov, pastor, originally from the Ukraine, was called on to translate for a 16-year-old Ukrainian boy who had been in the U.S. only six weeks, and spoke very little English. The family he was with are hoping to adopt him. Because of this encounter, Sozinov was able to invite them to the Franklin, Tennessee, Church, and they agreed to visit the following Sabbath. Both volunteers and guests asked when there would be another Imagine U. Many are looking forward to 2020. One volunteer commented as she was leaving after the long day of serving, "I wish I could do this every Sunday." Just imagine if she could!

GAIL McKENZIE is the Kentucky-Tennessee Conference women's ministries director.
Kentucky-Tennessee | November 2019