by CYNTHIA WILLEY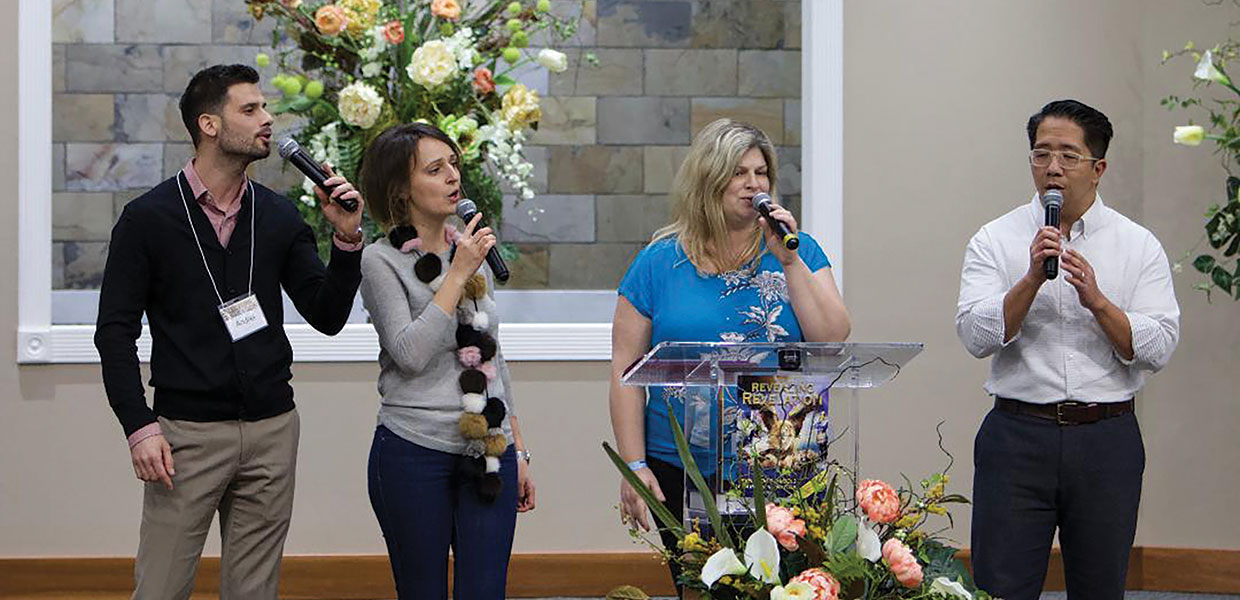 The Lightkeeper's Quartet shares a musical selection
Conner Schell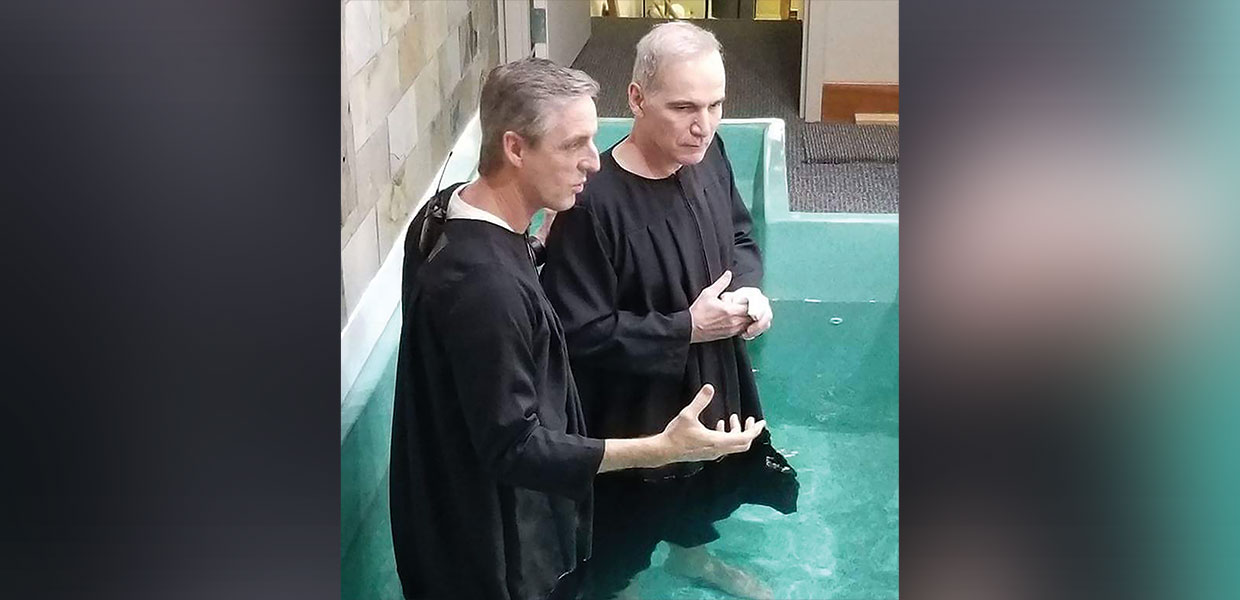 Clinton baptized Mitch Thompson during a worship service shortly after the close of the series. He was one of seven baptisms from the meetings.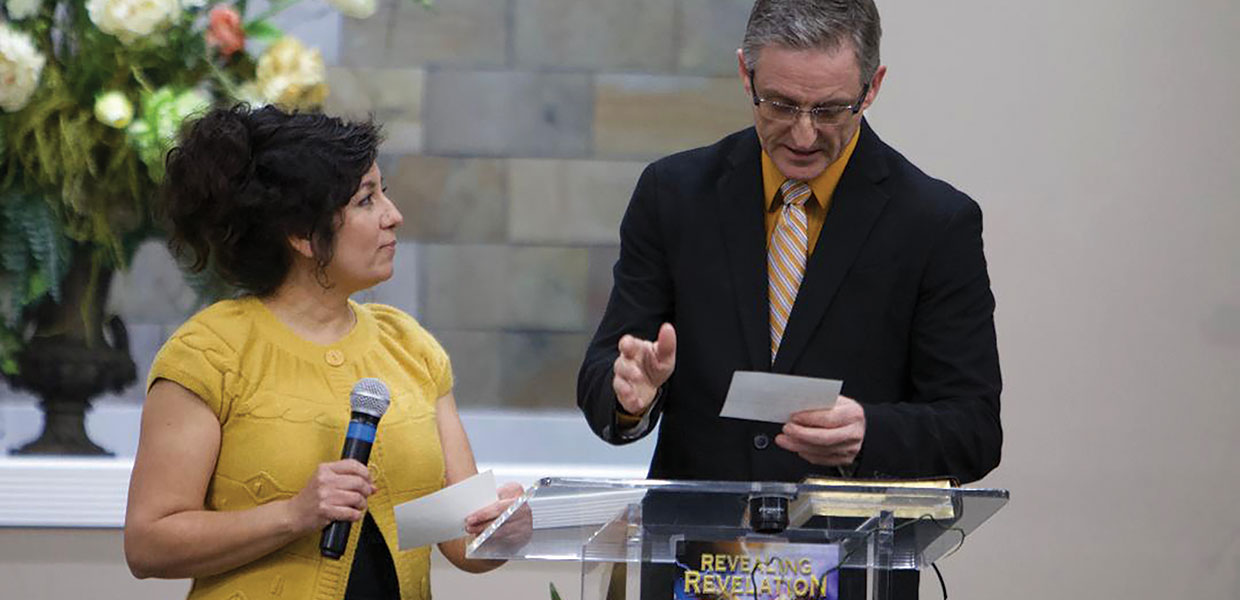 Carlis and Kristina Clinton during a Q&A session
Conner Schell
In January and February of this year, the Lexington, Kentucky, Church held a "Revealing Revelation" evangelistic series. Carlis Clinton, church pastor, presented the topics. The meetings, held three nights per week and during the worship service, were also filled with musical selections, question and answer sessions, drawings for free items, and delicious snacks. Nearly 60 guests attended the first meeting, along with many church members.
In interviews following the meetings, guests mentioned hearing about the meetings through a coworker, friend, family member, or mailed flyers. One topic mentioned as very interesting was "Mark of the Beast." A guest commented, "I have always wondered about that." Other comments included how the health topic was eye opening, the Bible details presented were helpful, and they just really enjoyed getting back into the Word.
The topics were the original draw to the meetings, but when asked, "What is your favorite thing about coming to the meetings?" the most common responses were the people, warm greetings, handshakes, friendliness, family atmosphere, and fellowship.
One of the last guests interviewed was a homeless gentleman. The first and only night he attended was the final presentation. The topic was "Heaven." What he said about his impression of the meeting can resonate with all. "My favorite part was being reminded of my permanent residence in Heaven. No matter what I face on this Earth or the things I have been through, or the people that have let me down, what gives me hope is that this world is not my home. I have a permanent home…in Heaven."
"For here we do not have an enduring city, but we are looking for the city that is to come," Hebrews 13:14, NIV.

Cynthia Willey Lexington Church Assistant Communications Secretary
Kentucky-Tennessee | October 2018