BY Gladys M. Neigel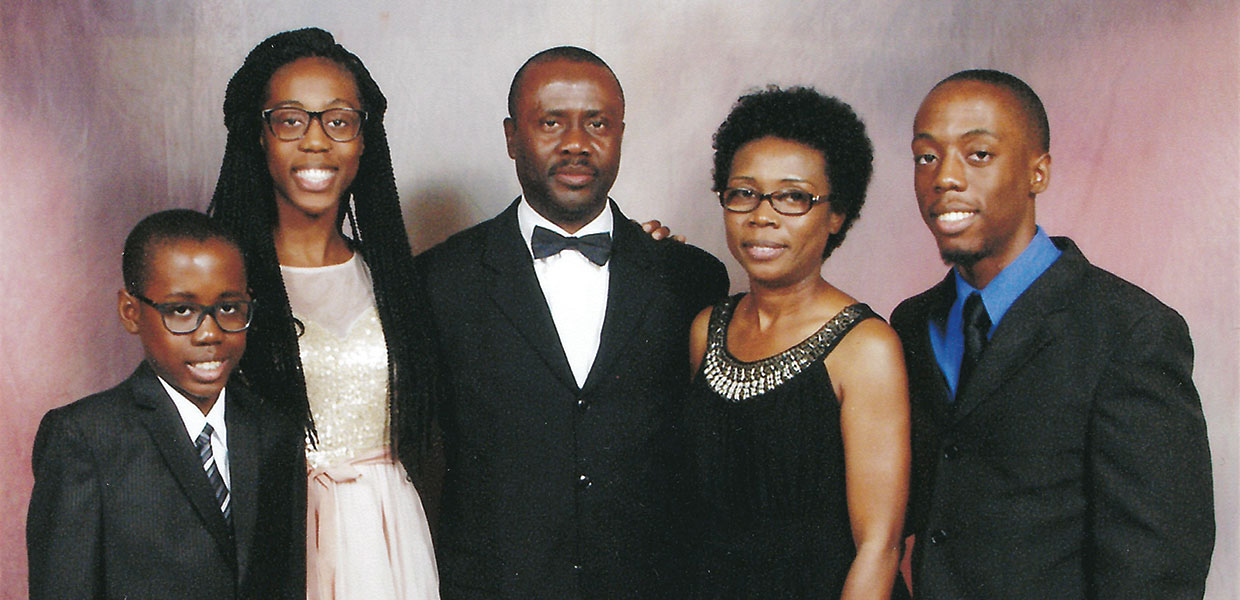 The Montelus Family: Jean-Paul Edouard (left), Emeraude Samuela, Abdias, Samuela, and Abdias Jr.
Abdias Montelus, pastor, was ordained to the Gospel ministry on July 28, 2018, at the Hermon French Church in Hollywood, Fla.
Born in Haiti, Montelus preached his first sermon at the age of 13, and three young people gave their lives to Jesus. The pastor approached him after the service and said, "God wants you to be a pastor."
Convinced that he has been called to pastoral ministry, Abdias enrolled at the Adventist University of Haiti where he received bachelor's degrees in theology and education, and a minor in biblical languages. He also received a master's degree in education from the University of Montemorelos, Mexico, with emphasis in curriculum and instruction.
He served as a pastor, teacher, and dean in Haiti. During his ministry in Florida, he has served as a part-time volunteer lay pastor, and now a full-time pastor of Philadelphie French Church in Coral Springs, Hermon French Church in Hollywood, and Temple Adventiste de Deerfield Beach. Montelus has overseen the organization of two congregations to company status, and one congregation to church status.
Montelus is married to Marie Rose Samuela, a medical doctor from Haiti. The couple has three children, Abdias Jr., Emeraude Samuela, and Jean-Paul Edouard.
Montelus is a humble servant who believes in the compassion and grace of God. He wants to continue to serve God for the rest of his life. His hope is to inspire many people with the realization of having the potential to achieve their God-given purpose.
Florida | September 2018