Stefanie Green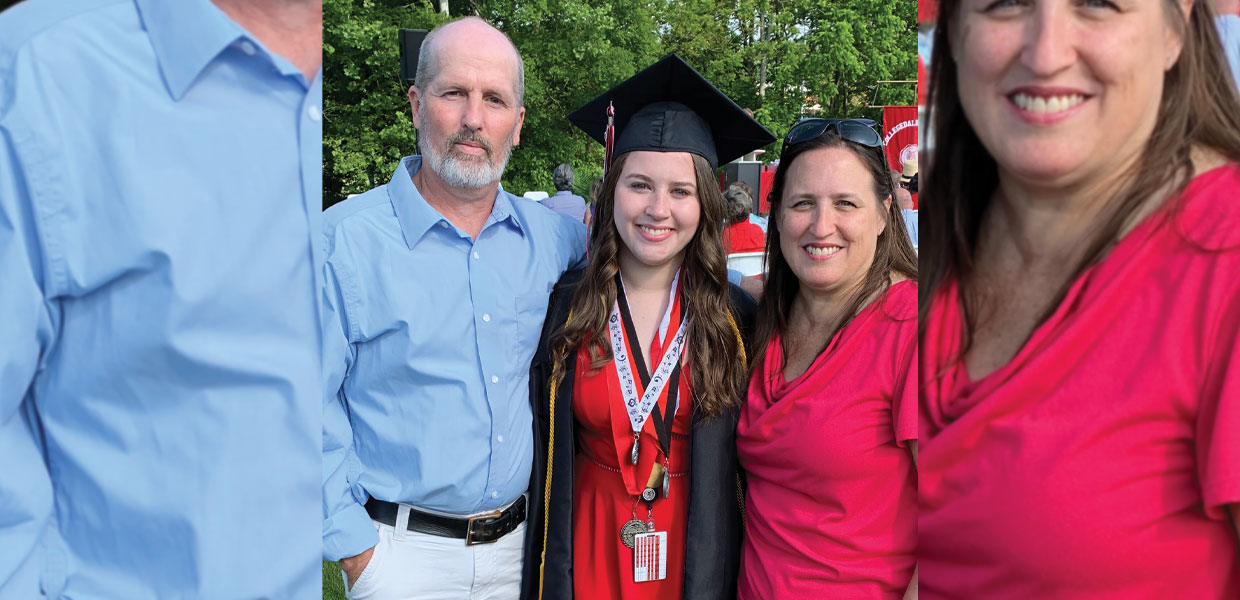 After 34 years, Pam Burchard (right) is completing her bachelor's degree at Southern with the support of her husband, Sam, and daughter, Katlyn.
Adult Degree Completion Program Offers Second Chances
This winter, Southern Adventist University launched its new Adult Degree Completion program. Designed for individuals age 25 years and older who have earned some college credits but not a four-year degree, this program provides an opportunity to fulfill lifelong goals and improve career opportunities.
For Pam Burchard, business administration major, entering the program meant returning to Southern after 34 years. Burchard first attended Southern in the 1980s, where she met her husband, Sam, and earned a two-year office administration degree that the University no longer offers. After graduation, the couple stayed in Tennessee and raised a daughter together.
Over time, Burchard observed that a four-year degree would open more doors for advancing in her career. When she learned of Southern's Adult Degree Completion program, Burchard jumped at the opportunity.
"I had been thinking and praying about going back to school, so when I got an email about the program, I responded to it immediately," Burchard said. "It was a God thing."
The classes Burchard is taking build on what she learned decades ago as well as her years of work experience. Created with working adults in mind, the program offers flexibility with eight-week sessions, reduced tuition, and the option of completing coursework online or in person. More information is available at southern.edu/adc.
"My goal for each student in this program is not only that they will finish with a degree," said Cynthia Wright, program director, "but that they will be able to have the career of their choice."
Burchard is excited by the possibilities that lay ahead of her. Once she completes her bachelor's degree, she plans to pursue her long-time dream of serving as a high school administrator.
"It's never too late to go back to school," she said. "The first few weeks were quite tough, but once I got into the routine of things, it's actually easier than I thought it would be. And, once you've earned that degree, no one can ever take that away from you."
Southern Adventist University | April 2022