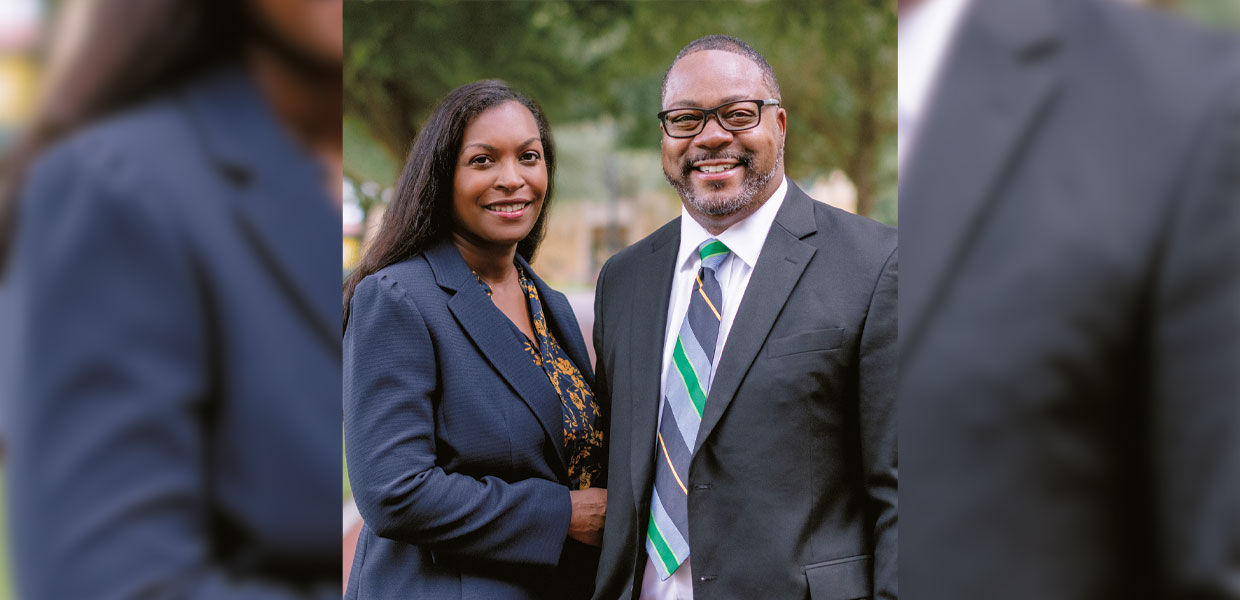 Sharleen and Andy Lampkin
Andy Lampkin, Ph.D.- August 21, 2021
Andy Lampkin's ordination service was unique in nature and diverse in participants. Representatives from Florida Conference, Southeastern Conference, AdventHealth University, and AdventHealth collaborated with the assistance of the North American Division and a female pastor from Southeastern California Conference.
"This program was an example of the best of Adventist institutions coming together: pastoral ministry, education, and healthcare," said Lampkin. "The diversity of the participants — ethnic, gender, and age — provided a glimpse into God's idea for humanity, and a picture of the beloved community."
After surrendering his life to Christ at 10 years of age, Lampkin became active in church as a teenager and took on many leadership roles. Feeling a deep sense of calling and God's unyielding nudge, he enrolled at Oakwood College (now Oakwood University), Huntsville, Ala., to major in theology. At Oakwood, his call to the ministry was clarified, and there he met his wife, Sharleen. The family now includes a son, Darius.
Lampkin's graduate education was obtained at Vanderbilt University, Nashville, Tenn., where he earned two master's degrees and a Ph.D. in religion, specializing in Christian ethics. During this time, he was called into professional ministry at South Central Conference.
Lampkin has since served the religion faculties of Oakwood and Loma Linda universities, and currently teaches Christian bioethics at AdventHealth University in Orlando, Fla. He believes that Christian theological education is sacred work, and that it is a privilege to pastor the next generation of Adventist Christians.
Florida | January 2022