Judy Smith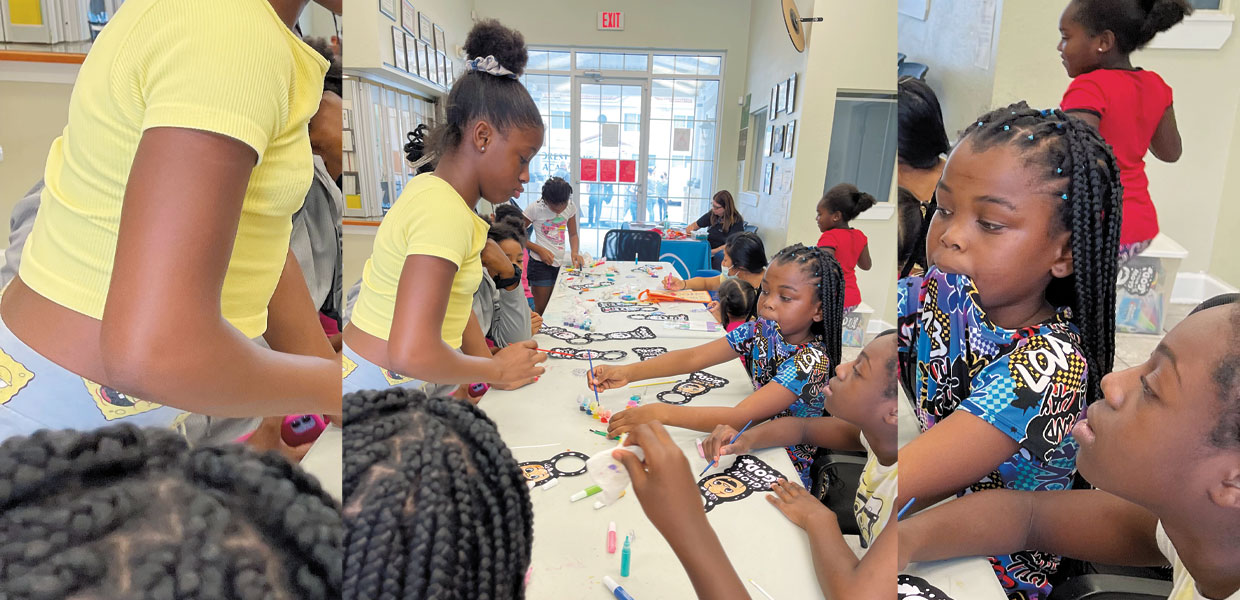 Children enjoy crafts sponsored by Florida Conference Children and Family Ministries.
Efrain Duany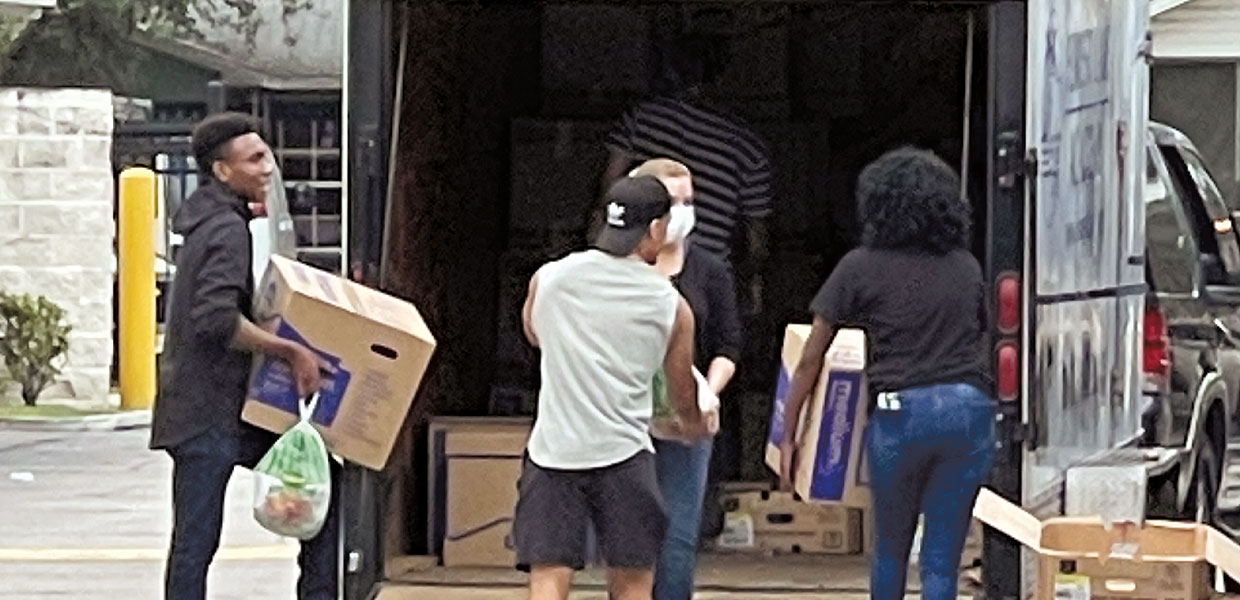 Forest Lake Academy students unload a trailer of food for residents.
Efrain Duany
Thanksgiving Celebration 2021 in Apopka, Fla., served all 110 tenants of the Taylor Apartment Complex. Held four days before Thanksgiving, this three-hour celebration saw Adventist entities joining with local organizations to provide activities for children, information booths with gifts for parents and children, and boxes of food.
Florida Conference Children and Family Ministries provided crafts for the children to make, resources for children and parents on mental health, and computer safety awareness for children.
"I enjoyed spending time at this outreach event in giving back and seeing people smile," said Judy Smith, director of children's and family ministries. As part of a sponsorship, they contributed $500 toward the purchase of turkeys, and Efrain Duany, associate director, helped with distribution to each apartment.
Forest Lake Academy students in Apopka, as part of a Caring Day, gathered food items and prepared food boxes to give to the tenants. Recipient families were very appreciative, and the children had great fun with activities provided for them.
This seventh year of the Thanksgiving Celebration was sponsored by Forest Lake Academy, Forest Lake Church Pathfinders, Apopka Church Pathfinders, AdventHealth, Empowered Sister's Keepers, Florida Conference Children's and Family Ministries, and Mannaba Counseling Center and Training Institute.
Florida | February 2022