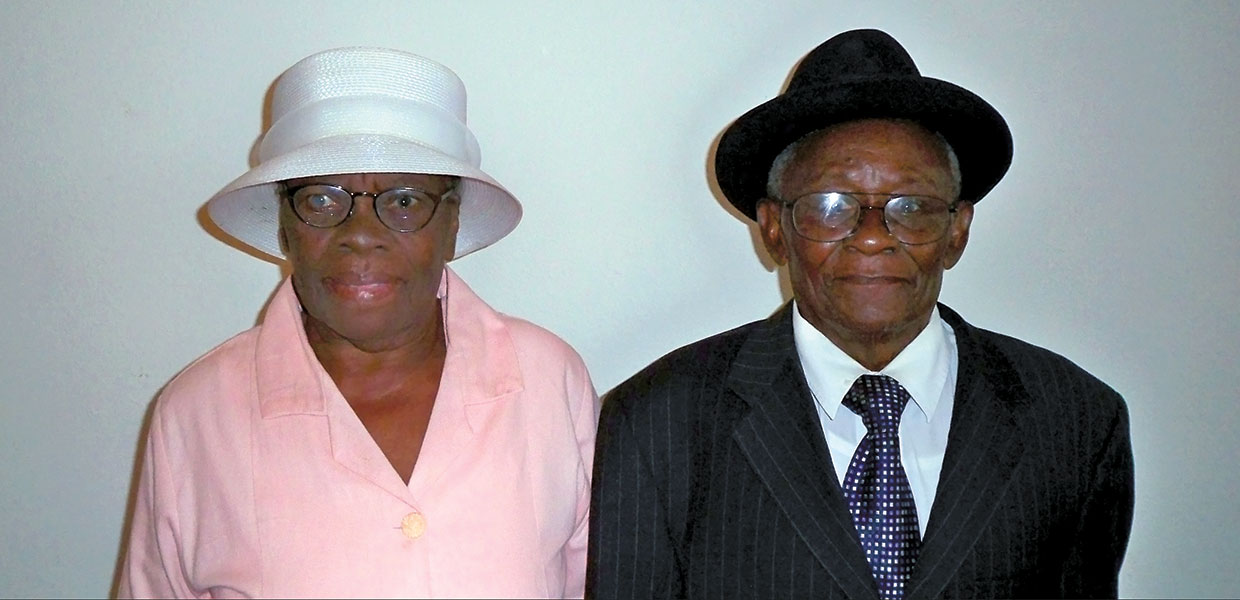 Vierge and Archil Jean
Archil and Vierge Jean celebrated their 60th wedding anniversary in 2016. They were married on March 8, 1956, at St. Jules Church on the island of Haiti. Archil was employed as a farmer, and his wife was a merchant.
They were baptized into the Adventist Church in 1979. They are now members of Elim French Haitian Church in Naples, Fla., where their son, Archimede, is the first elder.
Ten children were born into the Jean family, but only four of them presently survive: Archimede, Antoinette, Merilia, and Wilner. Archil and Vierge have 10 grandchildren.
Florida | February 2017