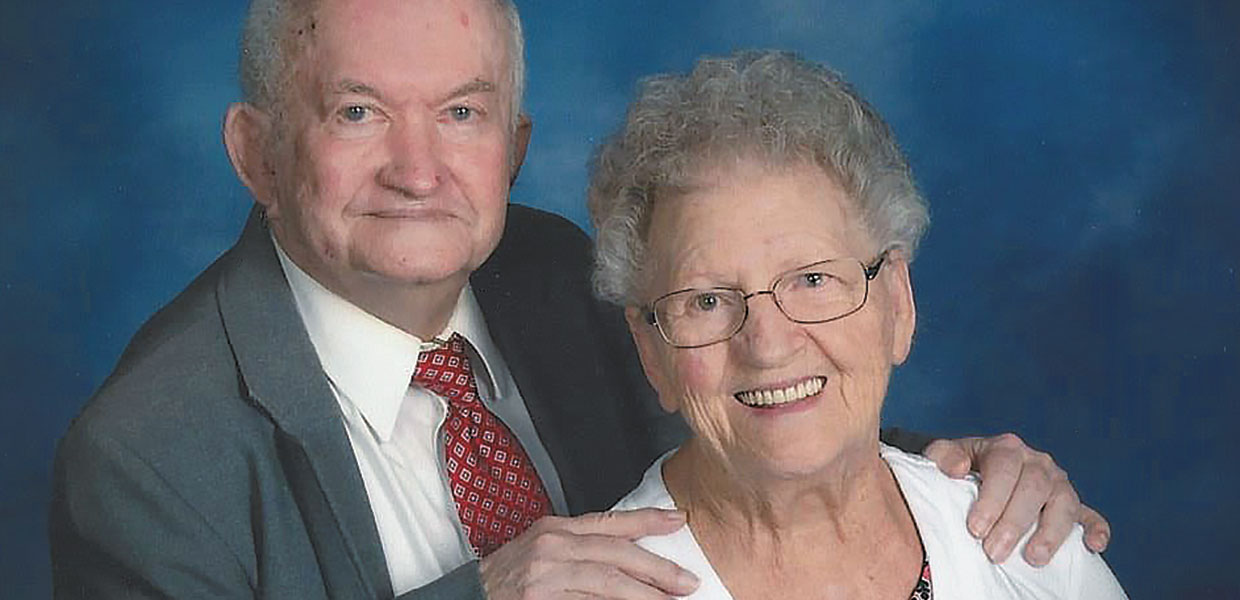 Benjamin and Roberta Blake
Benjamin (Benny) F. Blake, formerly of Knoxville, Tenn., and Roberta Johnson of St. Augustine, Fla., were married on August 26, 1956, in Fort Myers, Fla. They are celebrating 60 years of love and devotion to each other.
Benny attended Forest Lake Academy, and was called to serve as a medic in the United States Army during the Korean War. After his Army years, he enrolled at Southern Missionary College (now Southern Adventist University) in Collegedale, Tenn., where he made many friends.
Roberta graduated from Fletcher Academy, Fletcher, N.C., in 1955. After the couple married, they moved to Tampa, Fla. Benny was employed by Tampa Electric Company until he retired from 32 years of service. He went back to work for 16 more years with a security company. His hobbies include flying and ham radio.
Roberta worked for Hillsborough County School Food Service, and retired from there after 17 years of service. Her interests include quilting for community service, ham radio, and other craft projects.
The Blakes are charter members of Brandon Church in Brandon, Fla., and they anxiously await the soon coming of Jesus.
The couple have three loving children: Russell Blake of Tampa; Lisa Sornson of McDonald, Tenn.; and Lori Tucker of Tampa. They have seven grandchildren and six great-grandchildren.
Florida | November 2016