BY Rudy Beck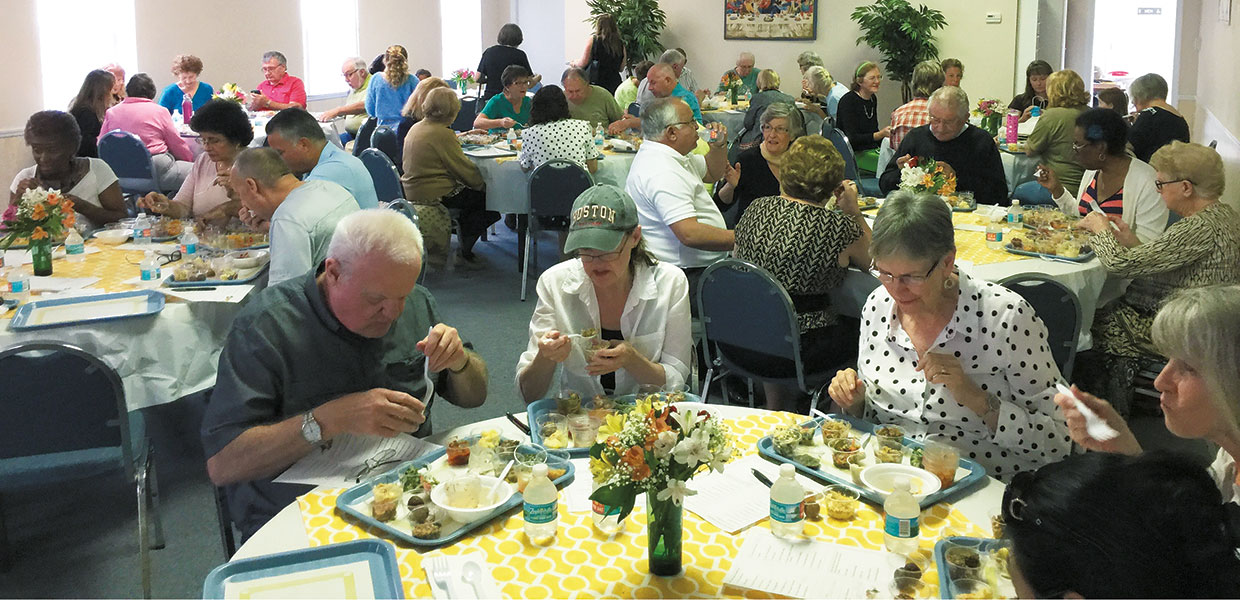 Brooksville Church members interact with community participants at a Vegetarian Taste Fest.
Rudy Beck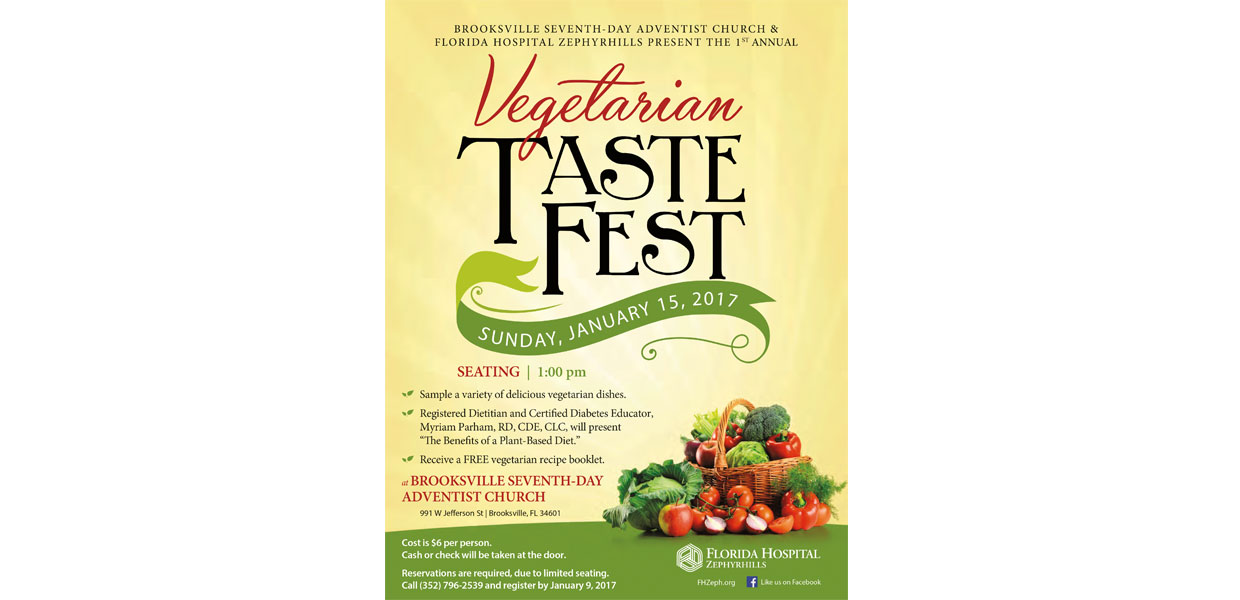 This flyer advertised the Vegetarian Taste Fest held at Brooksville Church for members and the community.
Brooksville Church held its first Vegetarian Taste Fest on January 15, 2017. While promoting a healthy lifestyle, the project was designed to introduce the church to the community in a fun, social way. It was also an opportunity for church members to socialize with each other.
The project gained area-wide attention even though there was a fee of $6 per person to attend. With seating only available for the first 50 who made reservations, the phone calls kept coming in far past the deadline. As many as 25 callers were placed on a waiting list in the event of cancellations.
The Vegetarian Taste Fest was a fun, tasty, and informative event for those who want to live a healthy lifestyle. Attendees could sample many of the delicious foods that were prepared.
Myriam Parham, RD, CDE, CLC, associated with Florida Hospital Zephyrhills, was the featured speaker. Her topic, "The Benefits of a Plant-based Diet," was well received by the attendees. Each guest who attended received a cookbook with recipes of the sampled foods and a calendar.
Attendees were asked to complete a survey on what they thought of the foods they sampled, and give their opinions on other facets of the event. The survey results showed that six individuals requested Bible study, 23 were interested in vegetarian cooking, and 17 were interested in weight loss.
A comment from guest Jan Kainbach well represents the majority of the feedback: "We were thrilled with the whole event. The food was good, and we learned so much about the benefits of a plant-based diet."
Florida | April 2017