BY Diane Martin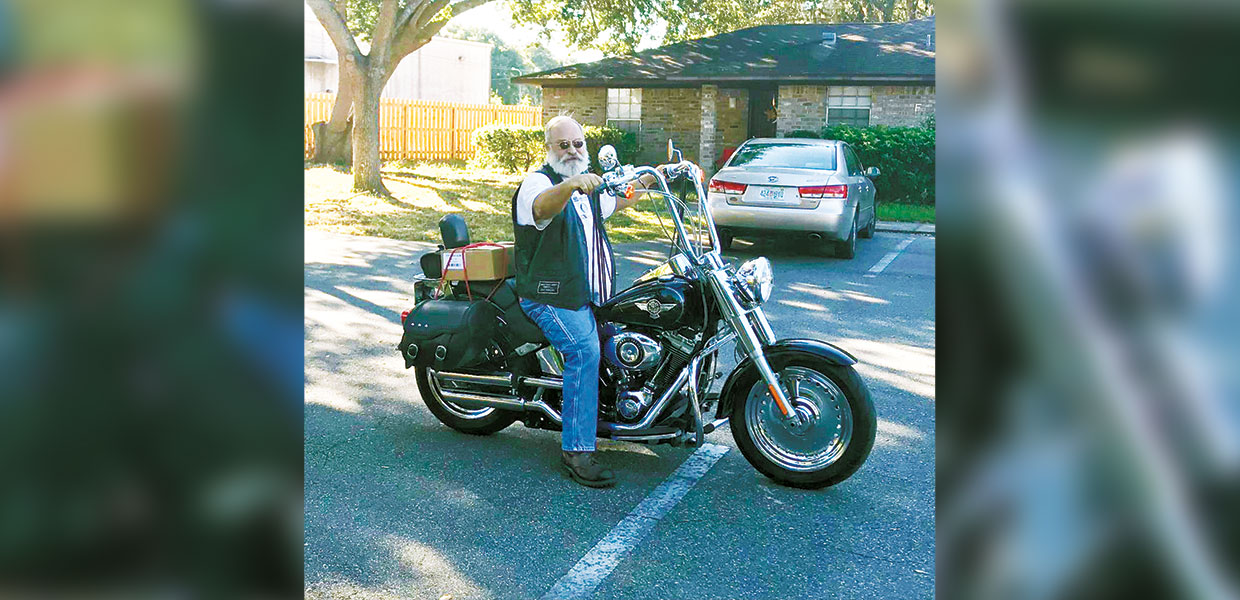 Paul Englund heads out to truck stops with his Tumbleweed Ministries.
Diane Martin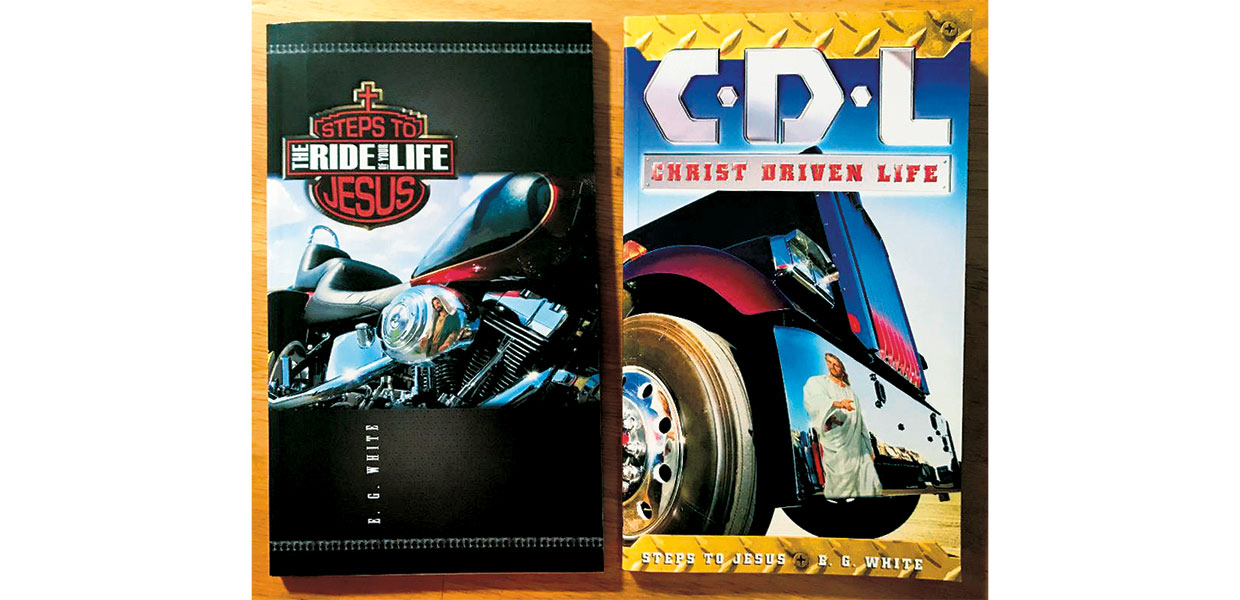 Paul Englund began attending church three years ago in Bushnell, Fla., after being baptized in 2014 in Caribou, Maine. A retired truck driver and avid motorcyclist, Paul decided Florida offered him the year-round weather to enjoy his love of riding.
"As I sat in church one Sabbath morning, I was listening to Pastor Dan Forbes' sermon," says Englund. "Forbes asked, 'If your church was gone tomorrow, would anyone in the community notice?' That question stayed in my head long after the Sabbath had passed. What was I personally doing to reach souls for Jesus?"
A few days later as he was riding his motorcycle, he passed a truck stop on the interstate. The Lord impressed Englund that this was a ministry just waiting for someone to take it up. He began to realize he could take literature to the truck stops and motorcycle shops in the area, so he spoke to the church personal ministries person about what God had impressed upon him. She thought it was indeed a wonderful idea and ordered a case of Steps to Christ for truckers, Christ Driven Life; a case of Steps to Christ for bikers, The Ride of Your Life; and various GLOW tracts to be used as book markers.
When the books arrived, Englund strapped the box to the back of his motorcycle, said a prayer for God to bless what he was about to do, and headed for the interstate. He picked the three closest truck stops for his first time out, and left five of each book to be placed by the cash registers.
Within a few weeks, the truck stop managers were glad to see him as they were completely out of books. The reception was so positive, he knew the Lord's hand was in the ministry. He began leaving more books and added two more truck stops. Books and literature soon traveled all over the U.S. and Canada. Englund named his ministry Tumbleweed Ministries, which he feels best describes his ability to go anywhere to spread the love of God.
"People are hungry for the Word," says Englund. "If God can use a simple man like me, He can use anyone. I feel privileged to be allowed to help God spread the Good News."
Florida | February 2019