Phil Younts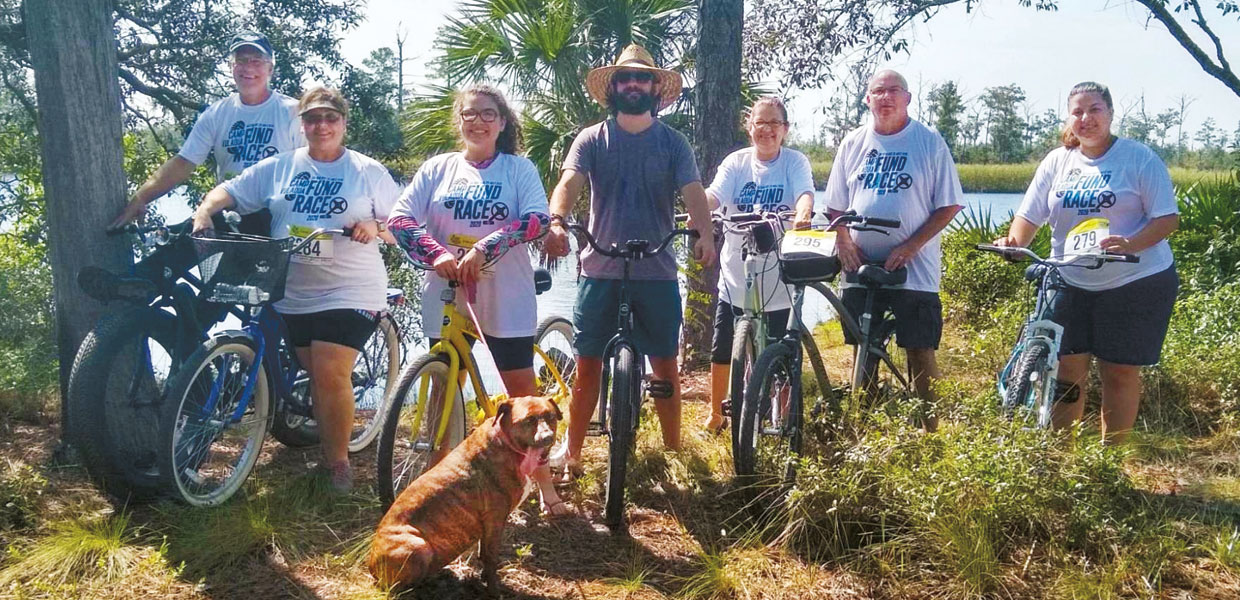 A small group of Camp Kulaqua Virtual Fund Race participants paused for a photo during their bike ride.
For the first time in 67 years, summer camp at Camp Kulaqua in High Springs, Fla., was canceled. Since the middle of March and the start of the COVID-19 pandemic, the Florida Conference camp facility has been nearly empty. Most churches and groups could not attend their scheduled retreats and various events due to the quarantine orders. Only a handful of groups chose to visit.
Staffers began to lift up voices in prayer for Camp Kulaqua. Prayers were offered for …
families who were without work,
the safety of those who visited, and
those who would miss out on the beloved camp experience.
God answered those prayers, as testimonies show. He hears the cries of His children in time of need.
One answer to prayer came when a group of Camp Kulaqua friends from various departments at the Florida Conference suggested a fundraiser and offered to organize it. This resulted in the Camp Kulaqua Fund Race, a virtual 5K walk/run with a 25-mile bike component.
People from all over the world participated in helping the Camp raise funds to sustain its operation. A goal of $50,000 was set. With God's blessing, $58,000 was raised. When His children pray, He answers in ways they know nothing about.
The event was so successful, there are plans to make it a yearly event, coupled with a health expo. Thank the Lord for His continued blessings and for the many friends. "We get by with a little help from friends," says Phil Younts, camp ministries director for the Florida Conference.
Florida | January 2021