BY Nancy Allen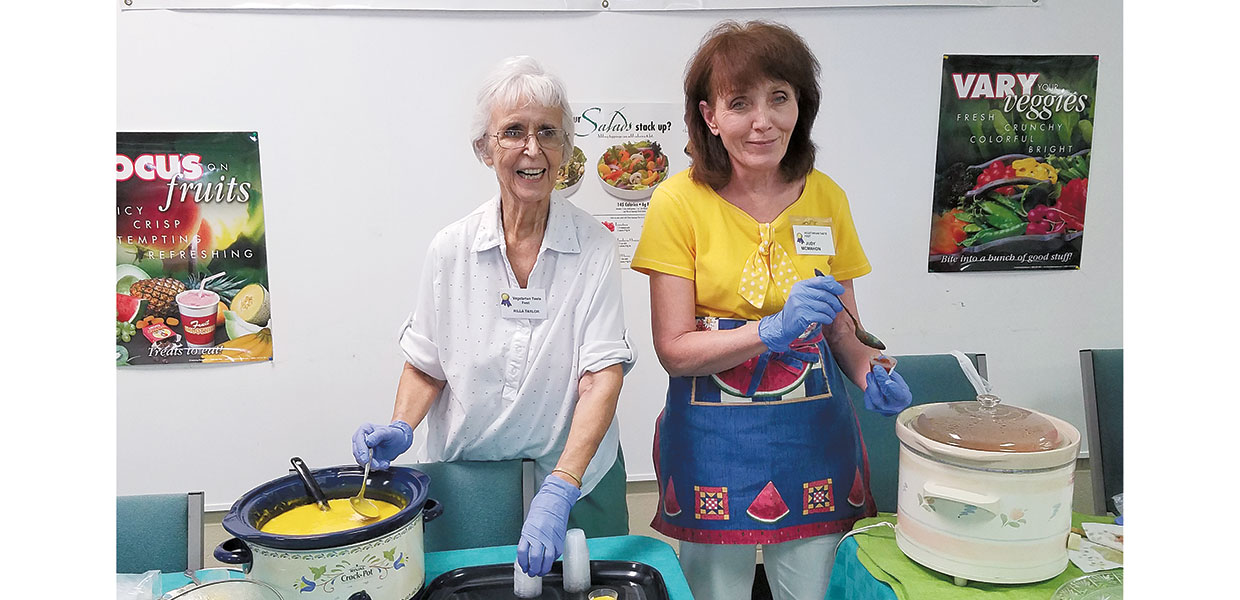 Rilla Taylor and Judy McMahon present their contribution of Golden Vegetable Soup and Easy Chili at the Sarasota Vegetarian Taste Fest.
Nancy Allen
A capacity crowd attended the Annual Vegetarian Taste Fest at Sarasota Church on Sunday, February 26, 2017. In the past 18 years, the community has come to love this sold-out event.
This year, 175 visitors were offered more than 30 vegetarian and vegan dishes to enjoy. More than 75 volunteers were involved in the program, including members of the Pathfinder Club who served as waiters and bus staff.
This community outreach has given the church positive exposure, and allowed people to see the Adventist Church as one that cares about its community. Proceeds from the Taste Fest are donated to the All Faiths Food Bank of Sarasota and Manatee counties. More than $30,000 has been donated to this cause in the past 18 years.
In conjunction with the tasting event, a NewStart Health Expo was held. Visitors were encouraged to check their health status by participating in eight stations of health and wellness measurements and information.
Florida | July 2017