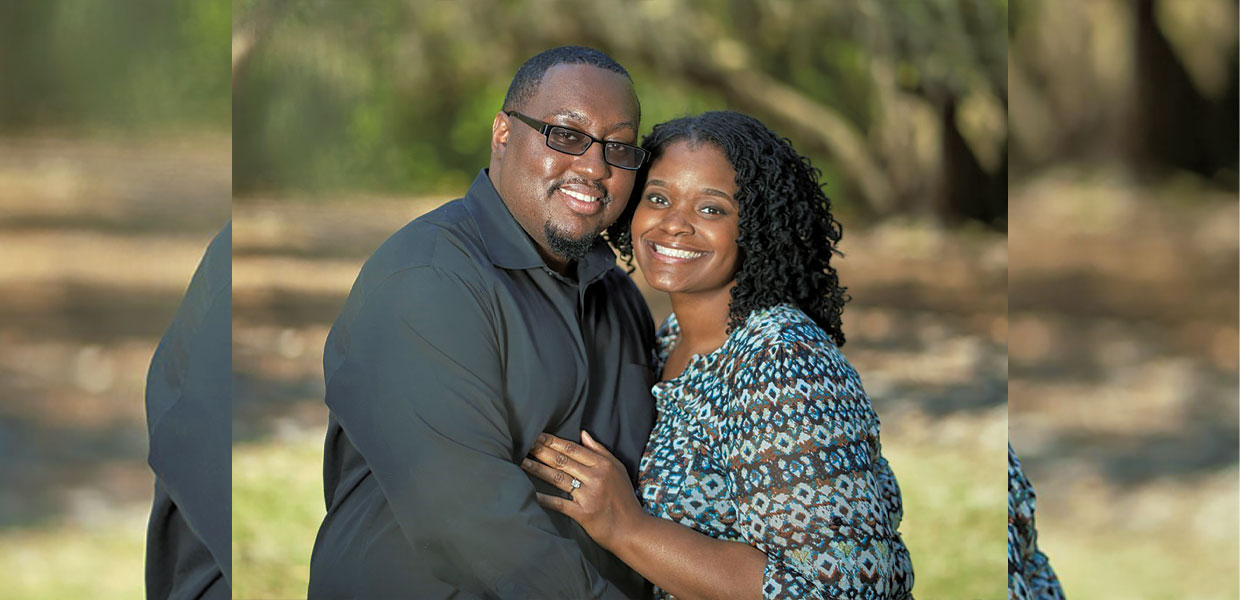 Karl Moïse and Loréal-Angelique Moïse, chaplain
Loréal-Angelique Moïse —
January 7, 2022
Loréal-Angelique Moïse, chaplain, is an inspirational speaker who is passionate about providing an empathetic presence to others through spiritual and emotional support. She was born and raised in Mobile, Ala., as the eldest of two children and grew up in a non-conventional, blended family environment. Moïse is a high-spirited individual, with boundless enthusiasm, practices positive reframing, and is committed to her life's passion of caring about the real inner person whom others may not see.
At 11 years old, Moïse began to recognize sociocultural factors that were impacting her body image. She was then determined to address these life stressors, which propelled her into an interdisciplinary approach to education — mind, body, and spirit. Moïse completed her bachelor of arts in theology (spiritual component), a minor in food and nutrition (body component), and five units of clinical pastoral education (CPE) (mind component).
Seeking to understand holistic healing, Moïse accepted the Lord's call into clinical ministry where she received sponsorship from AdventHealth. She completed her master of divinity at Andrews University Theological Seminary, with a concentration in pastoral counseling. During her CPE residency, Moïse discovered specialized strategies for spiritual and emotional wellness in double-minority populations.
Moïse advocates for the teachings of Genesis 2:7, which explores cultural influences on body image and addresses stress eating, as an outcry for emotional and spiritual hunger. In her community, she seeks to promote body positivity by instilling hope to those who desire to make peace with their body.
For six years, Moïse has been a chaplain. Outside of work, she enjoys being the wife to Karl Moïse, publishing student leader for Southeastern Conference in Mount Dora, Fla. She also enjoys socializing with friends and family, creative artistry, weightlifting, walking, singing, traveling, speaking, laughing, and having fun.
Her personal mission comes from the Scripture in 2 Corinthians 1:4, to comfort others with the comfort received from God, which ignites her to transparently live out loud — her greatest joy.
Florida | April 2022