BY Gladys Neigel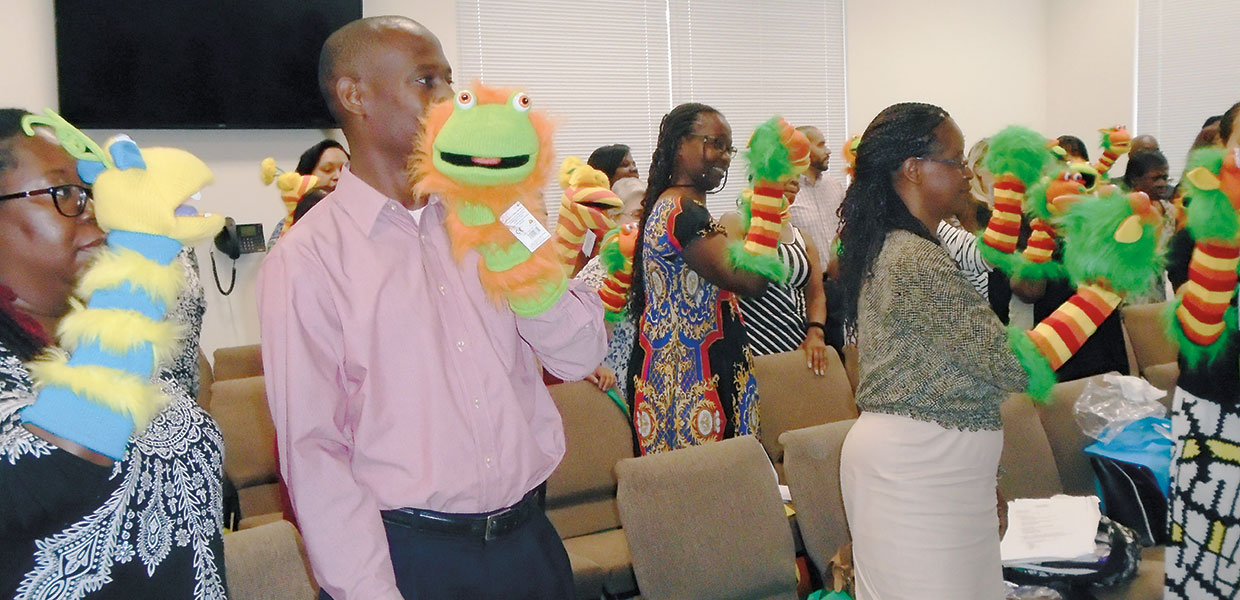 Everyone received a puppet to use in their ministry.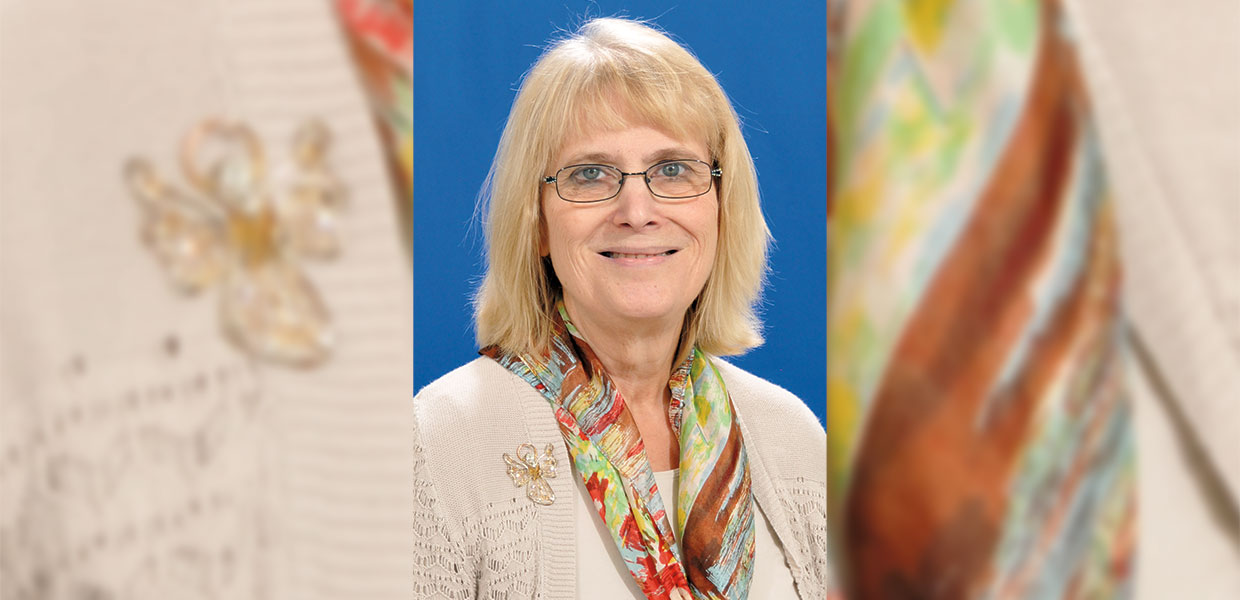 Judy Smith, Florida Conference children's and family ministries director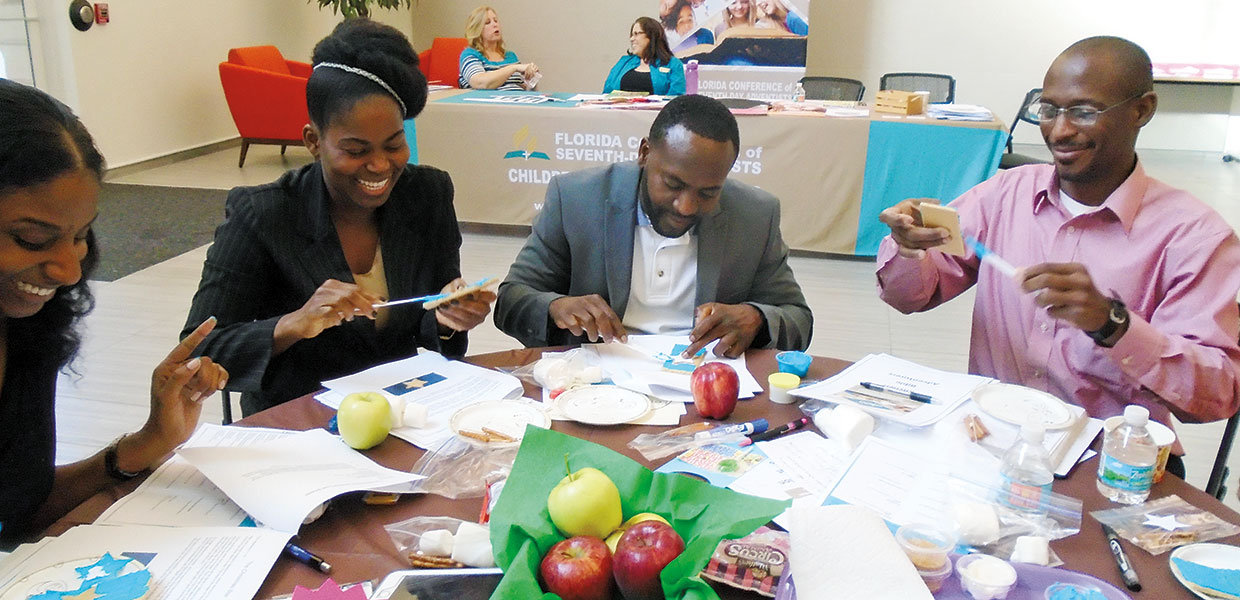 Attendees at Children's Ministries Advanced Leadership Training enjoy the Craft Lab.
Advanced Leadership Training for Children's Ministries occurred on September 16, 2017, at Florida Conference headquarters in Altamonte Springs.
The lack of electrical power for six days in the aftermath of Hurricane Irma could not dampen the spirits of more than 75 children's ministries leaders and assistants as they attended this event.
Judy Smith, Florida Conference director for children's ministries, welcomed everyone and outlined a fast-paced day of advanced creative ministries courses to be taught by team members.
Darren Casteel's opening prayer for God to "help us expand Your Kingdom," set the aim high for every children's ministries teacher, leader, craft person, and musician. Casteel, a kidmin specialist, stressed the importance of the seeds they are planting. "If you don't get hearts at the age of a kid, you won't get the heart later on."
His talk encouraged everyone to begin a relationship with their children because, "We show God's love through the love we share with them. This is only possible if you first believe in what you are doing."
The enthusiasm of the keynote devotional speaker carried over into the next section when each attendee was presented with a puppet. Casteel's son, Breyer Casteel, soon had everyone working with their puppets as they repeated Philippians 4:13 NKJV, "I can do all things through Christ Who strengthens me."
These two previous presentations were included in the curriculum for advanced certification, which also included course work in the following areas:
Diversity in children's ministry
Understanding challenging kids
Involving children in ministry and service
Current trending in children's ministry
Teaching children to pray
Safety issues for children's leaders
Memorization without tears
Kitchen Bible adventures
Craft lab
Attendees course records, initialed by each presenter, were presented at day's end to receive a Certificate of Completion for Advanced Leadership Training.
"I enjoyed all the presenters," said Carmen Nelson from Cooper City Church. "Their passion for ministry is shown through their presentations. They love what they do, which motivated me to keep on moving forward."
Florida | December 2017