Juan Rodriguez and Aisha Best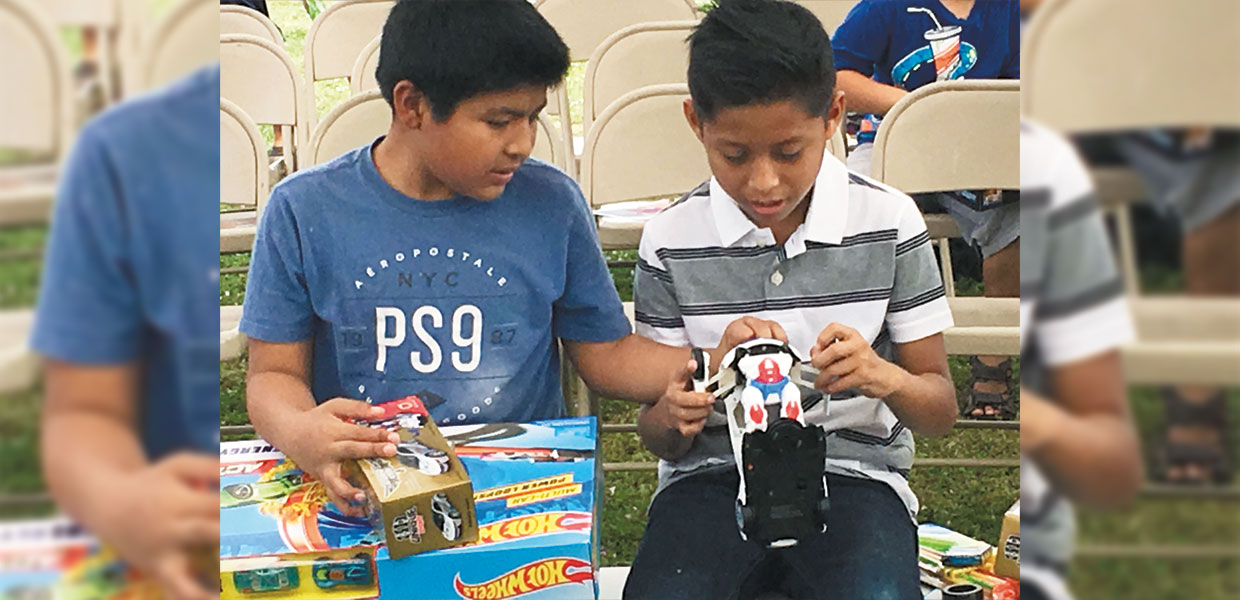 Figuring how a new toy works is fun, but sharing it with a friend is even better!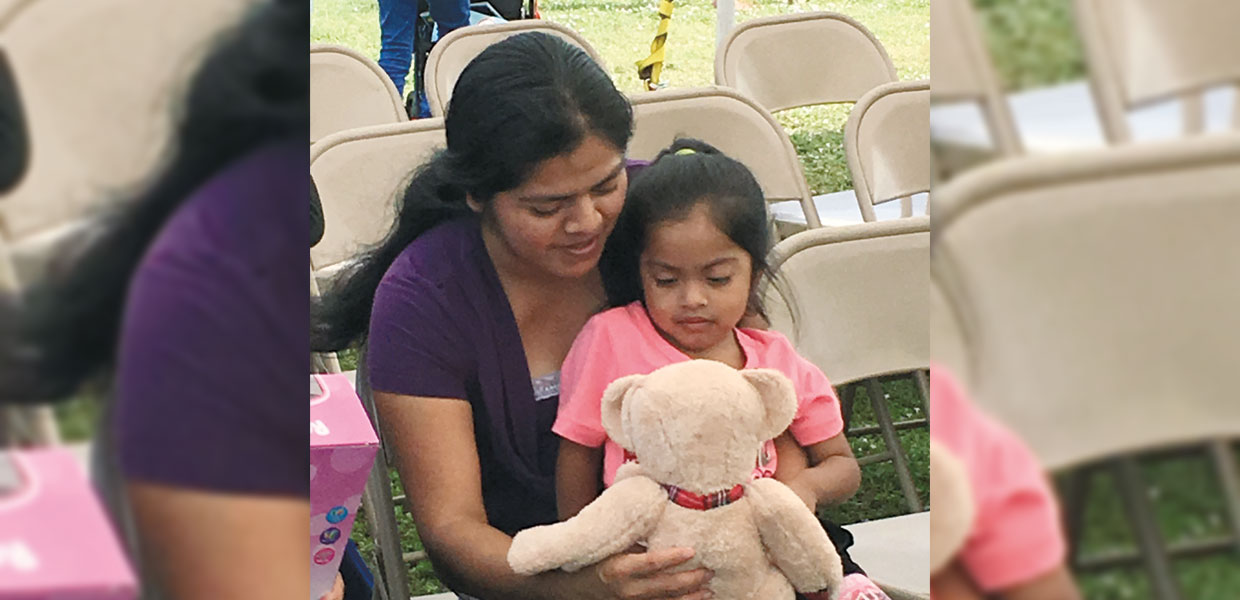 A mother shares in the joy of a new toy with her daughter.
Christmas Comes Early to Children in Florida
Every year, Florida Conference Youth Department has a Christmas toy drive to collect toys for boys and girls ages birth-12. A box is placed in the Florida Conference office as well as in churches around the Conference that want to join in the toy drive by collecting brand new toys.
The first toy rally was held in Clewiston in 2018. This small town is poverty stricken. The Youth Department, through the local church, created an afternoon with hundreds of gifts given to more than 100 families as well as gift cards to some teens.
In December of 2019, the department continued sharing gifts to low-income communities and went to the town of Immokalee where more than 100 families shared a special meal, received gifts, and left blessed. That local church only holds about 30 people, so the worship service was held outside to fit everyone who came out to the rally.
In 2020 and 2021, COVID-19 changed how gifts were given away, and it was chosen to have drive-thru toy drives:
2020 — The Youth Department partnered with a women and children's shelter in Daytona and with a local church in central Florida which works closely with a low-income housing community in Altamonte Springs. Gifts were given away from the Florida Conference office parking lot with the help of church members from various churches.
2021 — Tallahassee was chosen for the toy giveaway site. In addition to the drive-thru experience, a team went out to low-income communities and gave out toys. Volunteers from the church helped make signs and stand by the road to lead cars into the church parking lot. One family that came through talked to the pastor and wanted to start Bible studies.
Over the years, this multi-church event — strongly supported by Florida Conference Children's Ministries and Pastoral Ministries — has blessed more than 500 families and given more than $10,000 through donated toys and gift cards.
The next toy rally will be held Sabbath afternoon, December 10, 2022, in Okeechobee, where the Youth and Young Adult Ministries staff will team up with the local church. New toys for this project will be received at the Florida Conference office before December 10.
Florida | December 2022