Paola Mora Zepeda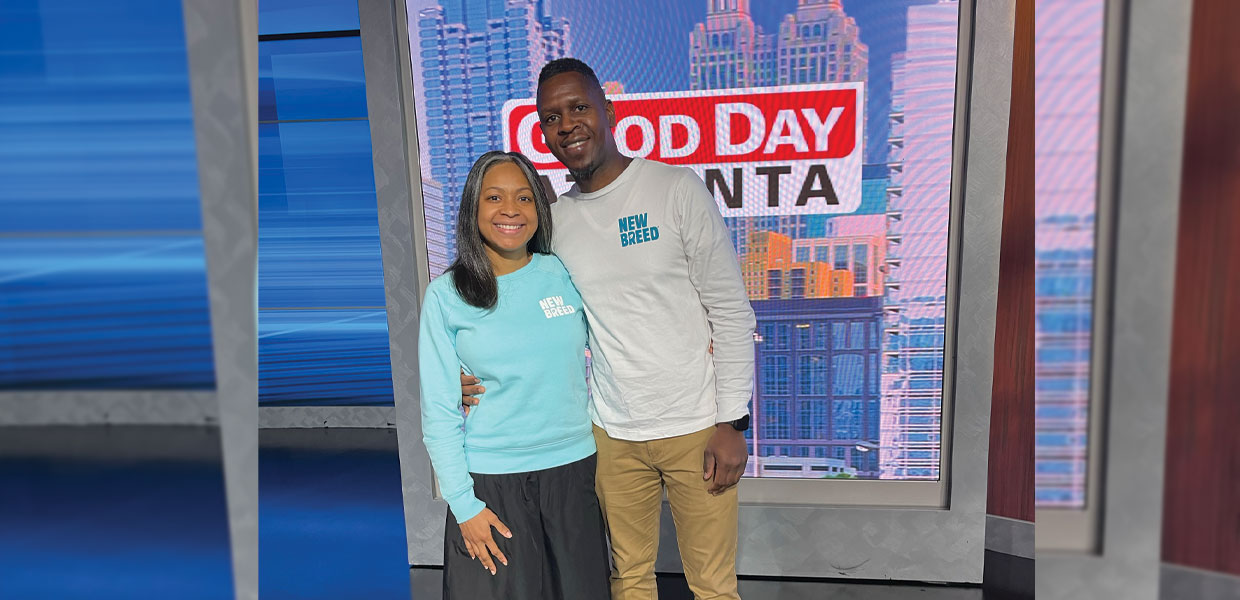 Samantha Edwards poses with her husband, Narlon Edwards, in the FOX 5 Atlanta studio. After winning the $200,000 prize on the show "Bet on Black," Edwards was invited to talk about her plant-based lifestyle and business on the show "Good Day Atlanta."
For 25 years, Samantha Edwards has enjoyed a plant-based diet, personally observing the health benefits of this lifestyle. She also witnessed her mom's transformation to a cancer-free journey after she committed to a similar regimen. Because of this, Edwards knew she wanted to share this health message with others.
For years, she taught cooking classes; wrote a vegan cookbook, The Better Way; and got certified by Cornell University in New York, on plant-based nutrition. Overtime, she started noticing a growing demand for vegan products.
"And so, I wanted to jump in on this opportunity," said Edwards, who attends the Stanton Church in Kentucky. "I wanted to create a product line that had the same taste and texture as traditional meat, but in a healthier way. This led to a series of research, testing, and development."
Edwards soft launched her brand, New Breed Meats in 2019 at an Adventist Laymen's Services & Industries (ASI) convention, selling vegan burgers, grounds, and breakfast sausages. The following year she started selling online and was accepted to join the Target's accelerator program, which trains entrepreneurs on the ins and outs of fast retail.
In September of 2022, Edwards was given the opportunity to present her product on the TV show Bet on Black, a competition series for Black entrepreneurs. In her pitch, Edwards shared her testimony with plant-based diet and her company's goal to make a difference around her community.
"The tagline for New Breed Meats is 'plants on a mission,'" said Edwards. "We allocate a portion of our proceeds to fund community health initiatives."
Edwards ended up winning the $200,000 grand prize, which she plans to use for further marketing efforts. Upon her win, she was also featured on FOX 5 Atlanta.
"This business provides me with a platform where I can share the health message of our Church," said Edwards. "At the end, my biggest goal is not just to help people make the transition to a plant-based lifestyle, but to also connect them to resources that can help them physically, mentally, and spiritually as well."
Kentucky-Tennessee | April 2023