George C. Worrell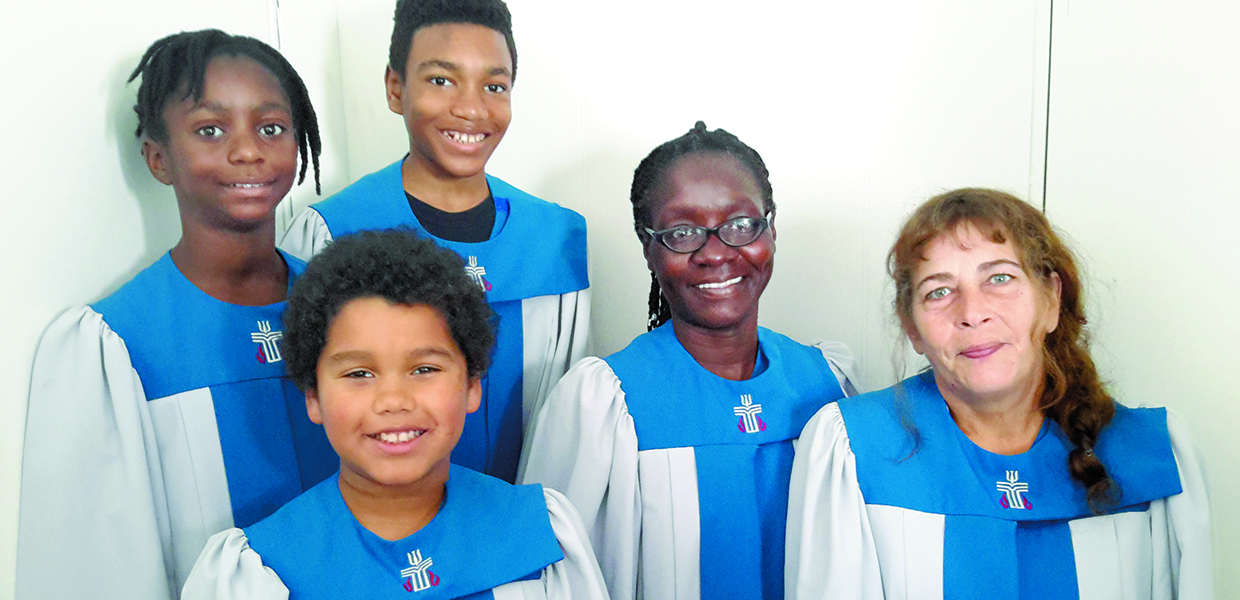 Newly baptized members of Columbia City Company in Lake City, Fla.: Anderson Fuller (left), Evan Kinsella, Jonathan Webb, Audy Fuller, and Tracy Norwood.
Members of Columbia City Company, Lake City, Fla., designated February 24, 2018, as "A High Day in Zion." It was on this day the members commissioned their new baptistery by baptizing five precious souls for the Lord. The event was also auspicious because the members used their newly acquired baptismal robes for the first time.
The service was impressive in its order and solemnity. As each candidate was lowered into the water by George C. Worrell, pastor, specially selected songs were sung according to the candidate's wishes. As each person came out of the water, a crescendo of "Amens" was heard from the congregation.
This eclectic group of young people baptized was composed of a mother and daughter, grandmother and grandson, and a teenager. The service was well-attended as families and well-wishers of the candidates filled the church.
The service was concluded with an appeal. The neighbor of one of the candidates, who came to escort her to the pool, publicly expressed his desire to accept Jesus as his Lord and be baptized.
Florida | June 2018