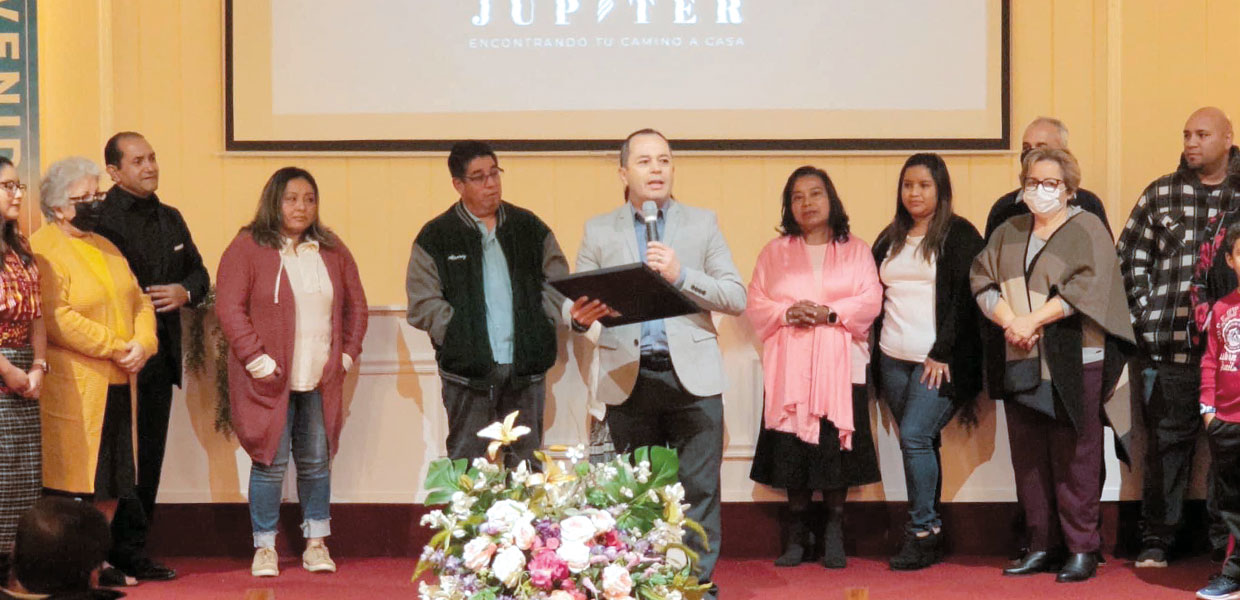 Jupiter Spanish Company received church status on January 11, 2023, as Jupiter Spanish Church, Iglesia Adventista Hispana de Jupiter. The award was presented by Walter Castro, pastoral ministries field associate for volunteer lay pastors, on behalf of Florida Conference.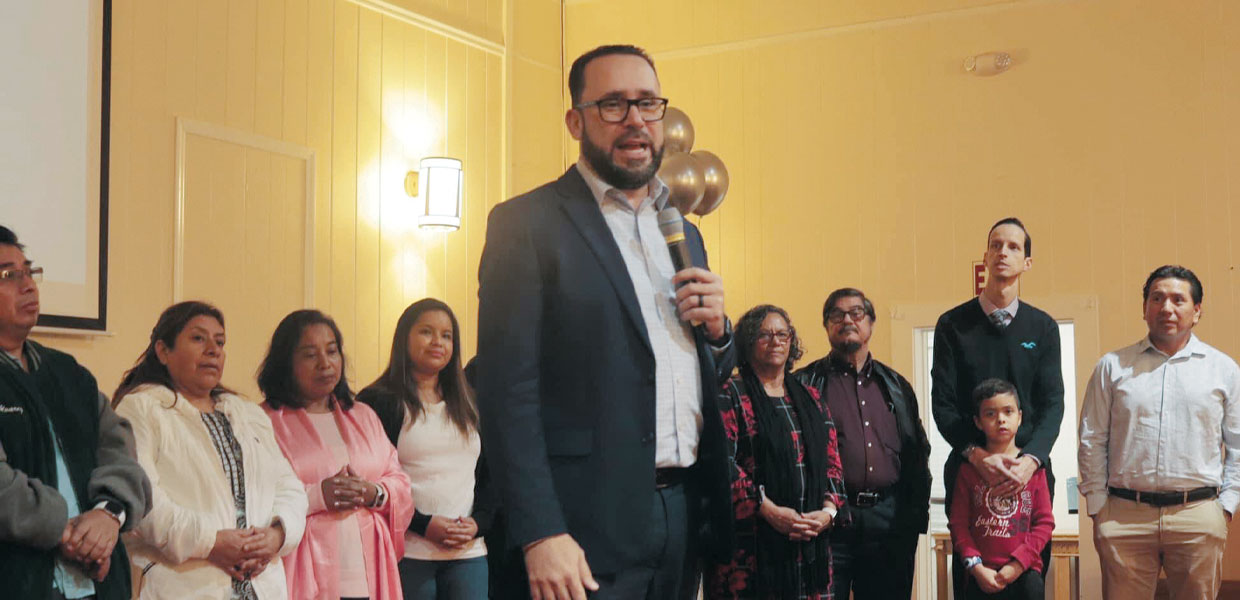 Abdiel Del Toro, vice president for Spanish-language ministries, addressed the Jupiter Spanish Church members and welcomed them into the Florida Conference sisterhood of churches. Also participating was Rolando Morgado (second from right), pastor of Jupiter Spanish Church.
Jupiter Spanish Company held a celebratory service on January 14, 2023, when this group of believers organized from a company into an official Florida Conference church. Walter Castro, pastoral ministries field associate for volunteer lay pastors, presented a certificate of church recognition from Florida Conference.
The Florida Conference family congratulates the Jupiter Spanish congregation in its official organization as a church, and commends Rolando Morgado, Jupiter Spanish pastor, for his leadership, as well as all the leaders and members who serve faithfully with love. The church family prays for God to continue to lead this beautiful church and fulfill His purposes in this city through His people.
The company began with humble beginnings 15 years ago when a group of believers started to worship together. With the efforts and passion of members, God provided for the purchase of a permanent house of worship building almost nine years ago.
The purpose of Jupiter Spanish Church is to welcome Christians and those who seek to connect to Christianity in the Jupiter area by:
Aiming to make contact with others and encourage them to join in a life-changing Christian journey.
Maintaining a friendly Christian community where others are welcome to join in the worship and service to God.
Visioning for the future on making an impact for God in Jupiter, Fla., by helping people understand the enriching messages of eternal hope given by Jesus Christ through His words and deeds.
"Everyone is welcome, no matter the age, beliefs, or background," says Morgado.
Florida | August 2023