BY JUDY CLARKE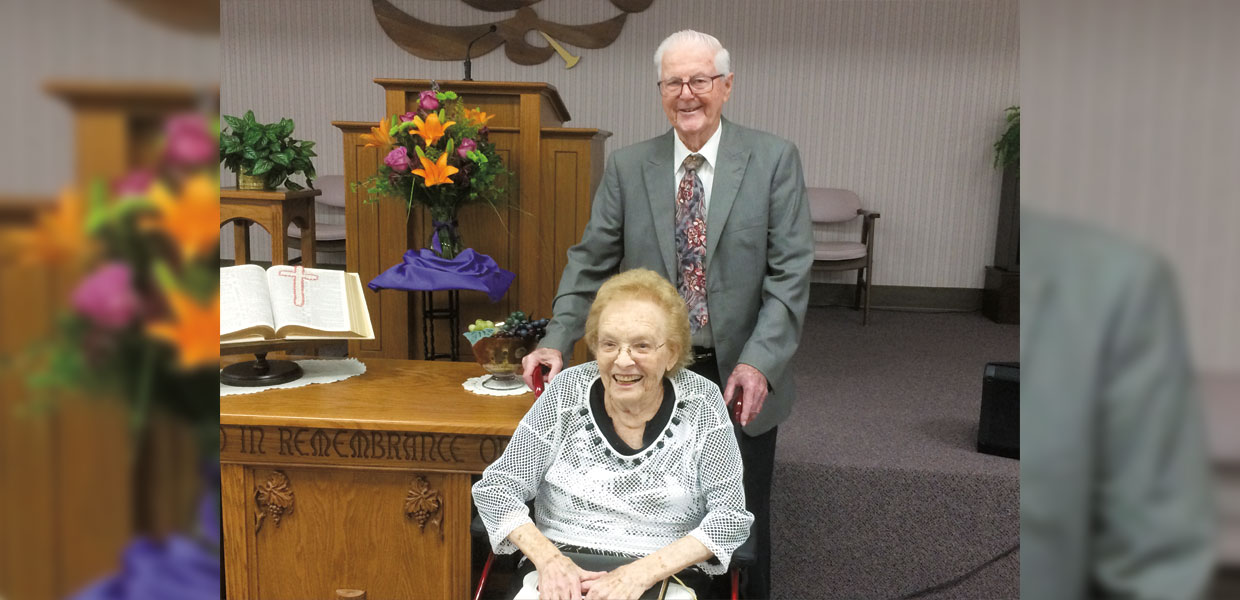 Burton and Myrna Wright live on the campus of Florida Living Retirement Community in Apopka, Fla., on what used to be orange groves when it was owned by Burton's parents, Kenneth and Clara Wright, in 1958.
Burton and Myrna Wright have spent 69 years together without missing an anniversary. Burton
lives at Florida Living Retirement Community in Apopka, Fla., and his wife resides at the AdventHealth Care Center in an adjacent facility. The close proximity of the two complexes made it easy for Burton to visit his wife.
All this would change when COVID-19 shut down visiting privileges at the Care Center to protect patients. God's providence and loving care have always served the Wrights over the years, and they still have faith in Him through present trials.
Their work for the Lord took them to the mission fields of Malawi and Zimbabwe where Burton was a teacher and pastor, and Myrna was a nurse, bookkeeper, and teacher. They pastored in Illinois and Kentucky before filling many volunteer positions in retirement: Burton served as Civil Air Patrol chaplain, in prison ministries, and delivered meals on wheels. Myrna served in children's ministries with Vacation Bible School in the States and in Russia, and painted many murals for children's divisions as well as the beautiful mural at Camp Kulaqua.
The Wrights have four children, Jim and Judy Clarke, Jim Wright, Jeannie Bankston,and Jon and Dawne Wright; four grandchildren; and one great-grandchild.
Prior to their wedding on July 28, 1951, Burton gave Myrna a silver dollar with hopes and prayers the following would be their life motto: IN GOD WE TRUST and UNITED WE STAND. The Wrights are grateful to God for His providence and loving care over their years together.
Florida | November 2020