BY DEBARY-ORANGE CITY COMMUNICATION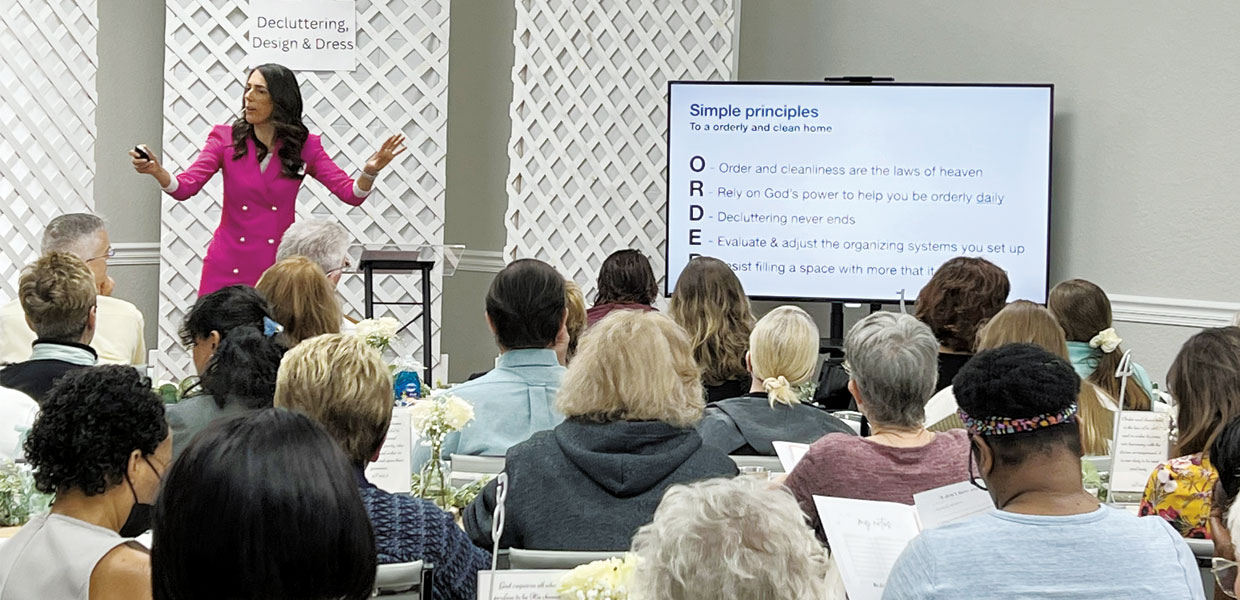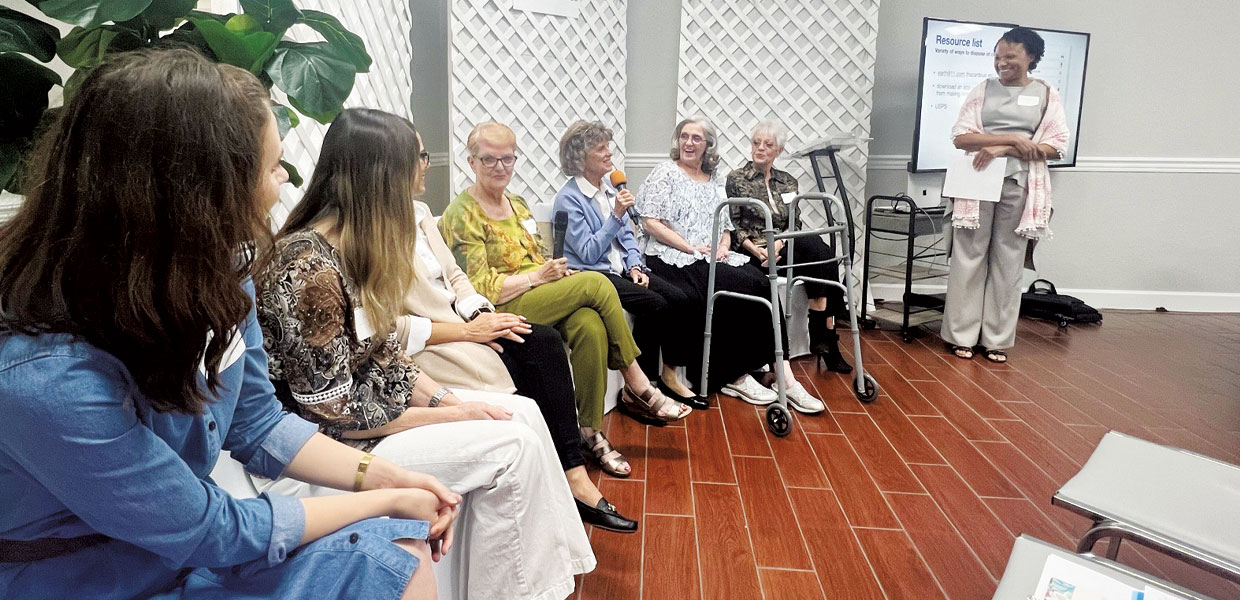 When Benjamin Franklin said more than 200 years ago that, "Nothing is certain except death and taxes," he missed a key item that belongs in that short list: CLUTTER! That third item was addressed in detail at the Debary-Orange City Church in Orange City, Fla., at a "Decluttering, Design & Dress" brunch and workshop on Sunday, February 12, 2023.
The 2 1/2-hour program, initiated and planned by Raluca McRoberts, evangelism leader, and assisted by Ruth Michel, clearly proved the topic was popular by an almost standing-room-only attendance of more than 80 people. The goal: to transform cluttered messes into places of order and ministry. The areas targeted: living space design, wardrobe arrangement and choices, and best methods of cleaning. The watchword: simplify.
Kim Simons, women's ministries leader, set the tone for the day with three tips on mental decluttering:
Walk and talk with Jesus daily.
Practice acceptance and resist worry by God's grace.
Pick flowers and look for things to be grateful for.
Four workshop speakers handed out excellent take-home tips for decluttering in the areas of room design, organizing clothing, and effective and efficient methods of cleaning. One handout listed "101 Things to Get Rid Of!"
A "30-day Decluttering Challenge" chart provided daily, 10- to 15-minute specifics to follow in decluttering the kitchen, living room, bathroom, garage, office, and clothing. A woman who participated in the 30-day program commented, "By starting with small projects and completing them, I was motivated to tackle larger areas needing decluttering. It was very rewarding. This workshop was incredibly encouraging!"
Following the four speakers' presentations, a Q&A panel of women answered questions from the floor that had not been previously addressed. After closing prayer, there was reluctance to leave as the information had been overwhelming and positively received by the attendees. It was agreed that another workshop would be something worth repeating.
Even the Lord indicated that clutter is not something to be accepted in people's lives, for He inspired Paul to say, "Let all things be done decently and in order," 1 Corinthians 14:40.
In the end, doesn't the Bible always have the last good word?
Florida | June 2023