Glenda Bates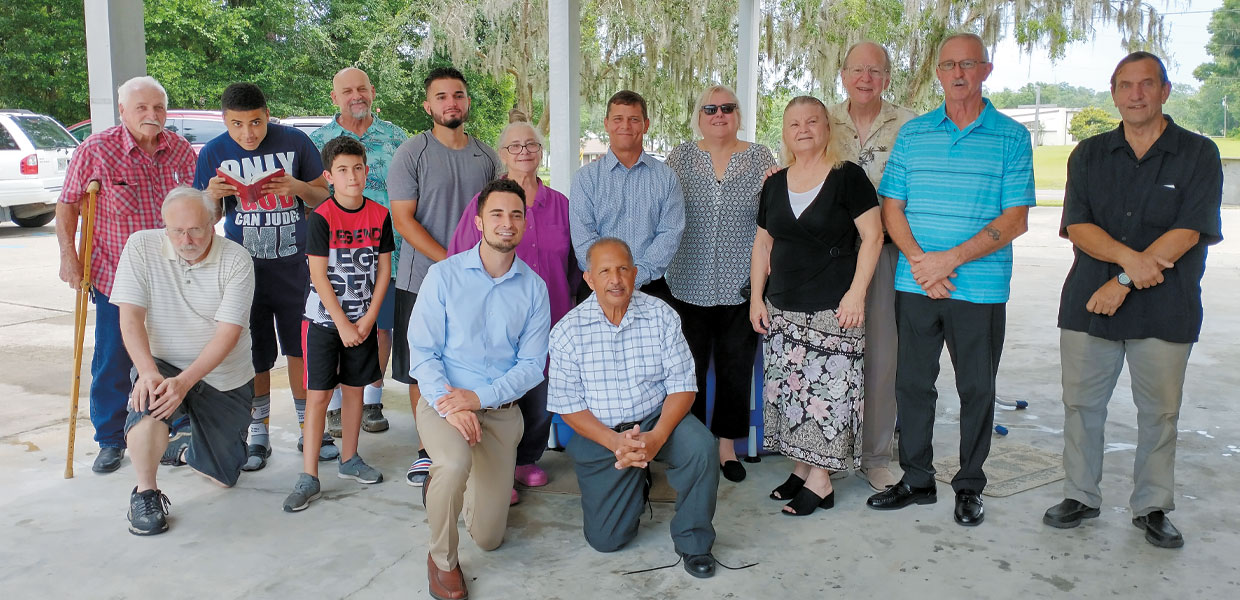 A large group were baptized at the close of a prophecy seminar conducted by Dakota Day, evangelist with Amazing Facts. Kneeling in front of the group are Dakota Day (left), evangelist, and Robert Ramoutar, head elder for Dunnellon Company.
Jackie Lobban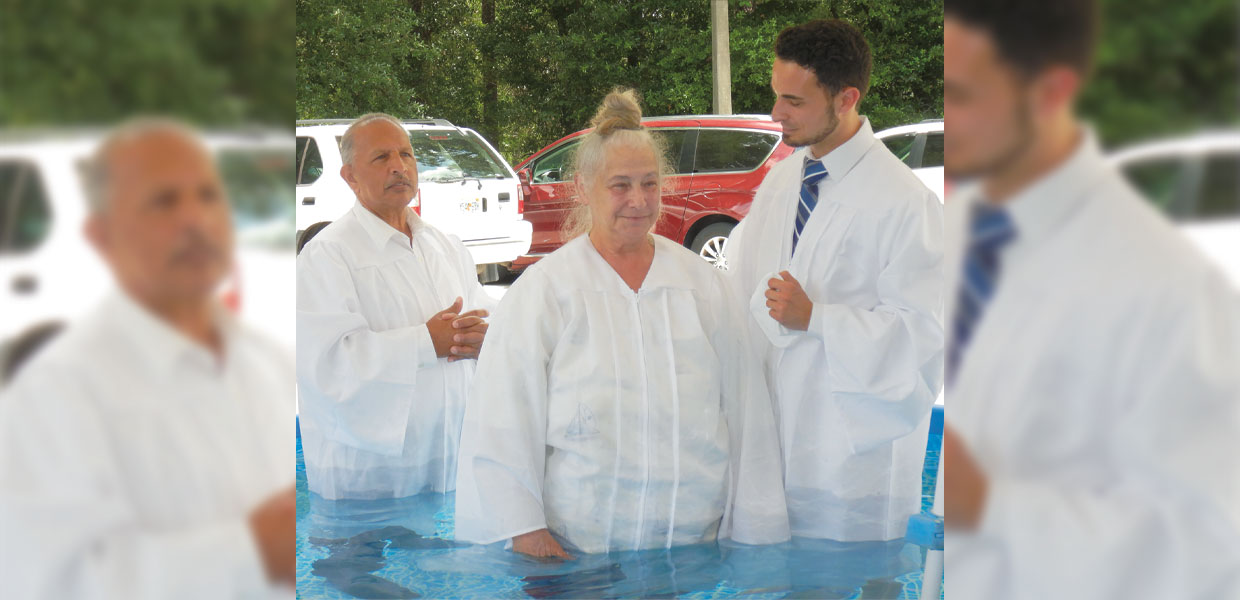 After a lifetime of searching Scripture, Barbara Dixon felt she had found a church that taught all of the Bible, and she was the first one to be baptized. Assisted by Robert Ramoutar (left), head elder, Dixon was baptized by Dakota Day, evangelist.
Glenda Bates
Outdoors under a spacious portico, Dunnellon Company held a baptism on June 18, 2022, to conclude a prophecy seminar conducted by Dakota Day, evangelist with Amazing Facts Ministries. With extreme joy and thanksgiving, guests and members viewed 11 individuals give their hearts to the Lord in baptism, as well as two people be rebaptized.
With more zip codes included in the mailings of announcements for the prophecy seminar entitled "The Chronicles of Prophecy," there was an even larger number of guests attending than three years ago for the first Amazing Facts meetings held at the church.
Robert Ramoutar, head elder, and many of the members worked hard with pre-meeting programs such as a free gospel concert performed by Steve Darmody, a free food give away on the second and fourth Tuesday of each month, and a picnic for the community that was held under the church portico.
Baptismal candidates had many stories — such as Barbara Dixon who had attended many churches in her life but never had found one she felt taught all the Bible. Through studying the Bible and history books, she realized the day of worship had been changed. When she came to the church to pick up food for some of her senior neighbors, she met a church member who invited her to church. Dixon started attending several weeks before the meetings, and attended every meeting of the prophecy seminar.
Please pray that each new member will remain faithful until the Lord comes again.
Florida | October 2022