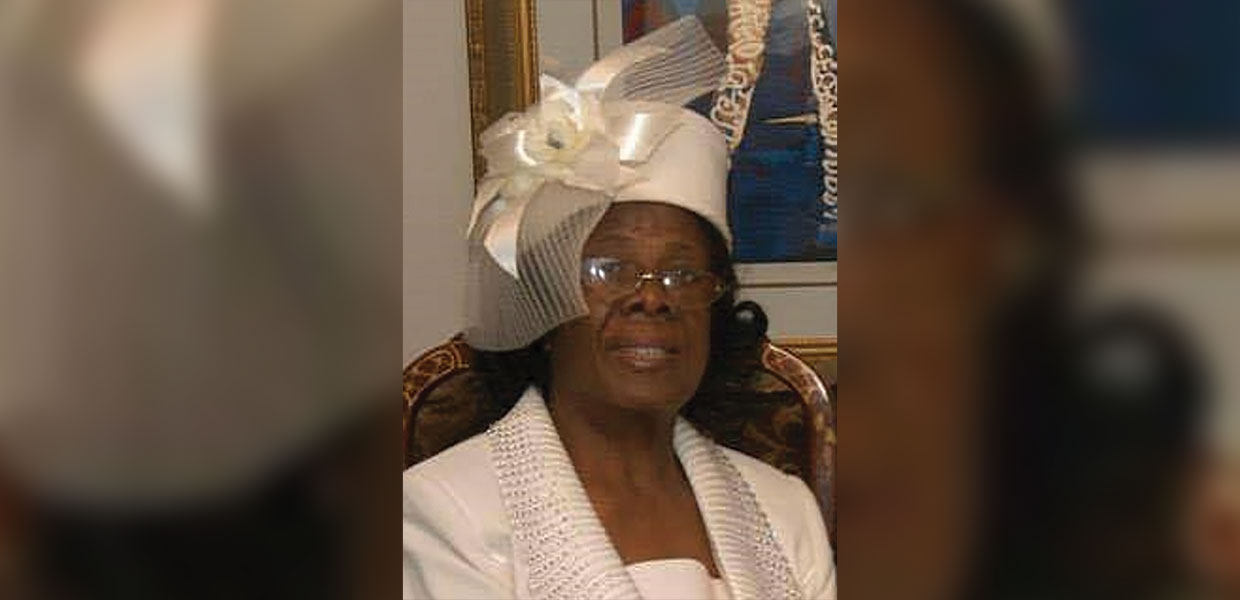 Mildred Davis Parker, 93, born November 23, 1924, in Tampa, Florida, died October 24, 2018. Her mother, Lucille Moncur Davis, died before she was two years old. Her father, Eddie Davis Jr., and her stepmother, Rosa Lee Davis, nurtured a childhood for her that provided the foundation for her greatness. Mildred attended grade and high school in the Tampa Public School system. She was baptized at the Mt. Calvary Church in Tampa. She attended Oakwood College (now Oakwood University) in Huntsville, Alabama, and received a B.S. degree from Shaw University in Raleigh, North Carolina.
Mildred married Fred W. Parker, and from that time, this working mother invested her life in service to her community, her church, and her family.
She served more than 45 years in Christian education on various levels in the (former) Southwest Region and South Atlantic conferences. She was effective as a teacher, assistant principal, vice principal, principal, consultant, evaluator, supervisor, associate superintendent, and superintendent.
In 1946, Willie S. Lee and Walter Starks encouraged Mildred to accept the call to join the team of workers at the South Atlantic Conference under the presidency of H.D. Singleton. She will always be fondly remembered as an assertive, unprecedented visionary and "modern woman feminist" — even before the term was coined.
In 1949, she joined the team of workers in the Southwest Region Conference and taught in the church school in Little Rock, Arkansas. In 1954, she returned to her home conference, South Atlantic, and continued her teaching ministry in Florida, North Carolina, and Georgia.
She served on many boards, committees, and organizations throughout her career. A special honor was bestowed on her in December 1997. She was voted by the Conference Executive Committee, under the presidency of Vanard Mendinghall, as the first female education superintendent in the South Atlantic Conference.
One of her many mottos was, "Let the Lord lead…and be willing to follow." She also cherished the texts, "Study to show thyself approved," II Timothy 2:15, and "Study to be quiet, and to do your own business, and to work with your own hands," I Thessalonians 4.11.
Mildred was the mother of four children, and all are products of Adventist Christian education. As soon as each child was barely able to talk or sing, she put her children on the stage at church to recite Scriptures and passages in plays from memory. As a result, none of the children experiences stage fright, and each can easily speak publicly without being given much notice.
Mildred celebrated every milestone in each of her children's lives, from graduations and pre-school to accomplishing a higher education degree. She and her husband valued Christian education and sacrificed for them to receive the best education possible.
The Meritorious Awards Committee of Oakwood College National Alumni Association presented the Parkers with the "Parents of the Year Award" in 1979.
The love that brought the Parkers together in matrimony matured and ripened their gifts into a total ministry that impacted many lives for Jesus Christ.
Once she and her husband bonded together, they became inseparable. Her husband spoiled her when their children went off to college. She never had to drive a car, although she kept her license current in case of an emergency. To this day, the family is not certain if she was not allowed to drive because her husband was the perfect gentleman, or if he had become fearful of her fast driving habits.
The Parkers celebrated their 80th birthdays and their 60th wedding anniversary in the same year. Their children were united in giving their parents a surprise event — dubbed "60/80 Live." They coordinated the renewing of their parents' vows by providing Mildred with a beautiful wedding gown and a crown fit for a queen. When they think of their mother, their parents' relationship is what comes to mind; if you were around them only a few minutes, you would hear her husband call her "Queen Mother."
It is doubtful if they ever spent many days apart when they did not call or speak on the phone. "Queen Mother" wrote letters to her husband every day when he was away giving weeklong evangelistic revivals. They were in love and stayed in love for more than 67 years until his death in 2011. Mildred was totally dedicated to her husband.
She loved her husband more than anything in the world, and the children think that one can make the case that Fred W. Parker Sr., or, as the world came to know him, "The Burner," would not have thrived without his wife.
The Parkers' legacy is hugely important because they meant so much to the South Atlantic Conference and beyond, but they also meant the world to their children. Their desire was that their legacy, all they stood for, and the cause of their work — in education and pastoral ministry — would continually make a difference in the thousands of lives they touched.
She leaves to cherish and celebrate her memory her four devoted children, Fred W. (Bonita Dudley) Parker Jr., Walter W. (Marcheta Valentine) Parker, Willie S. Parker, and Yvonne Parker (Aaron) Anderson; five grandchildren, Fred III (Juanita and family), Melanie, Kimberly, Mauria, Michonne (Dalton), and Angela; two great-grandchildren, Craig and Ramsey; six "adopted" great-grandchildren, Richard Jr., Travon, Dexter, Devin, Jania, and Chase; two brothers, Oliver Davis Sr. and Herbert Davis; one sister-in-law, Delores D. Davis; four nieces, Rose (Carvil), Olivia (Bruce), Diane, Daphyne; eight nephews, Oliver Jr. (Linda), Eric, Earl, Herbert Bergams Jr., Hollis Jr., Michael, Eddie, and Rickie; and a host of other family and friends.
Preceding Mildred in death were three brothers, Elmo, Hollis Sr., and Albert; one sister, Inez; two sisters-in-law, Ruth Faye (Oliver) Davis and Irma (Herbert) Davis; and one daughter-in-law, Paulette (Fred Jr.) Parker.
Her husband's death changed Mildred's world. She was lonely without him, and said as much. She missed him terribly. She will rest much like she lived her life. In a private ceremony on November 17, 2018, Mildred Parker was laid to rest by her husband's side at the Oakwood Memorial Gardens in Huntsville, Alabama, where they will await the second coming of Jesus Christ.
South Atlantic | May 2019