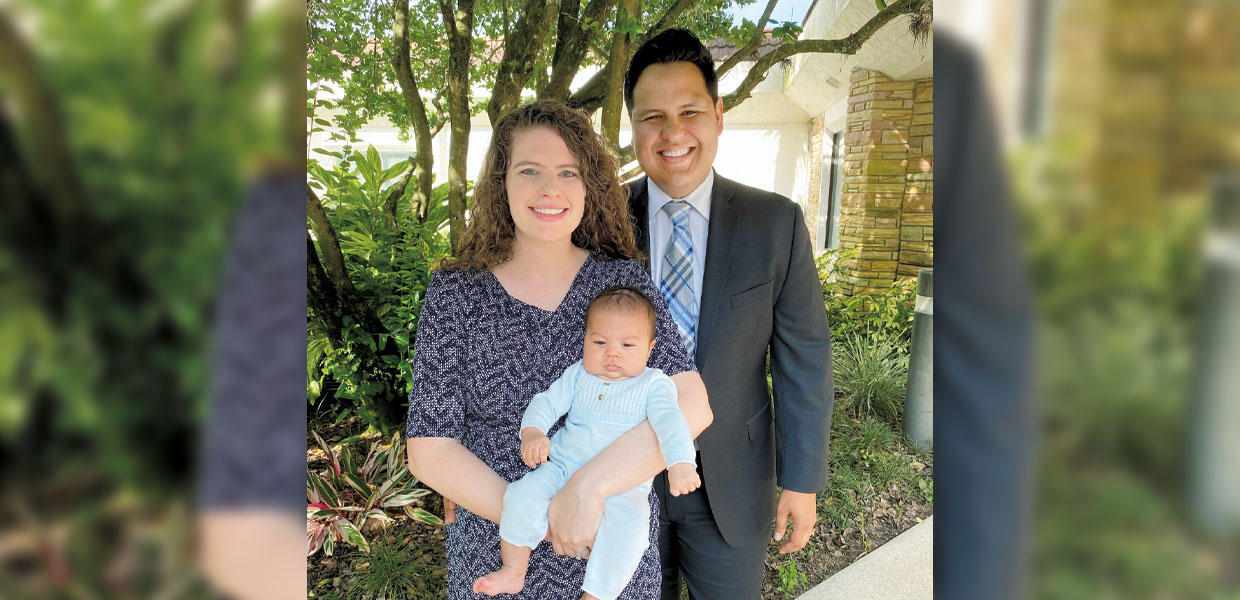 Katherine, Andres, and Michael David Palacios
Andres David Palacios —
October 2, 2021
Andres Palacios' call to ministry began when he felt the Lord calling him at Greater Miami Adventist Academy. At his home church, Glenn Aguirre, pastor, discipled and encouraged him toward full-time ministry.
In his first year at Southern Adventist University, Collegedale, Tenn., he decided to pursue a B.A. in theology. While at Southern, he met Katherine Schuen, his best friend, and now his wife.
After receiving a call to work in Florida Conference, Palacios then went on to complete a master of divinity from Andrews University.
After two years of being happily married to his beloved Katie, Micah David Palacios was born and is the joy of their lives. Palacios' passions include spending time with his wife, playing with his son, and meditating on God's Word. They are expecting their second child in February 2022.
Palacios joined Markham Woods Church in Longwood, Fla., initially as youth pastor, then served as interim senior pastor. He is now family life and children's ministries pastor.
He is grateful for the experience of growing spiritually while serving Markham Woods Church. He is extremely grateful for the people who continue to support him and his ministry to families.
Florida | January 2022