DeBary-Orange City Communication Department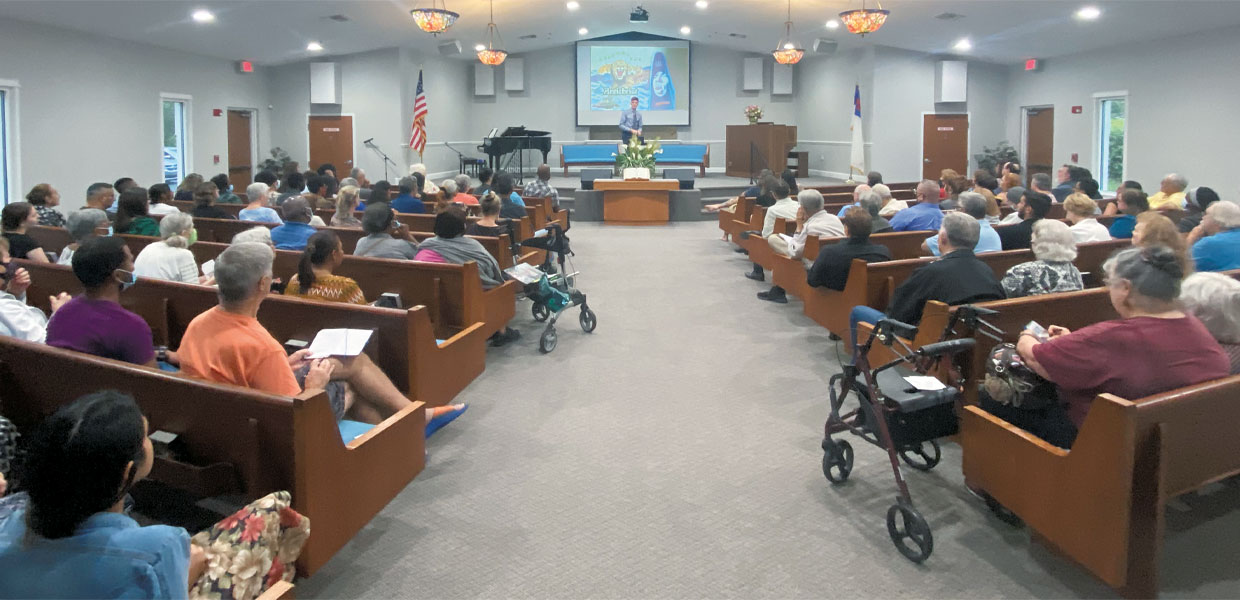 Excellent attendance at the three-week-long series was consistent.
Raluca McRoberts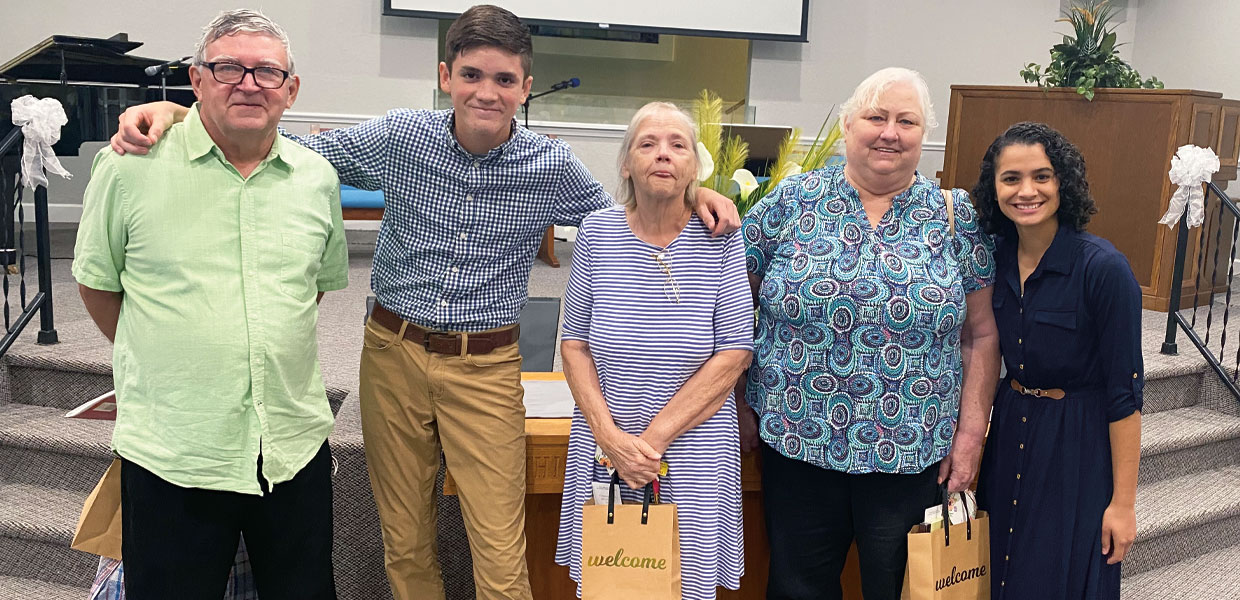 Newly baptized members LeRoy (left) and Kathy (center) Mosher, and Carol Morgan (second from right), pictured with youth presenters Anthony Sandoval and Isabelle Santos.
Raluca McRoberts
DeBary-Orange City, Fla., Church opened its doors for the first of an intense 3 1/2-week nightly prophecy seminar, on July 9, 2021, conducted by youth for Jesus, an ASI (Adventist-laymen's Services & Industries) youth summer program, presenting messages on the theme, "Everything is About to Change!"
The seminar was the culmination of almost two years' efforts by church members to saturate the local area with personal visits to people in their homes and businesses: informational material, invitations to various programs, taking surveys of community interests and needs, running health programs and cooking classes, doing yard work, conducting a Christmas parade, and providing Thanksgiving blessing bags. Under the SHINE evangelistic team, a coordinated group of dedicated lay workers from home and neighboring churches, the seminar effectively touched the lives of all who participated in any capacity.
Stimulating topics describing how current world history is rapidly fulfilling thousand-year-old biblical prophesies were skillfully delivered on alternate nights by two youth presenters. The small church sanctuary swelled to capacity with attendees of varied faiths thirsting for more of what was being revealed and returning night after night in large numbers. Quizzes, health and wellness tips, tasteful live instrumental and vocal music, printed handouts, and the Amazing Facts 27-part Bible lessons were part of the nightly fare for each attendee. A program and activities for children were also provided while adults attended the meetings.
The final night, August 3, included a baptism of three individuals, and graduation with certificates for 27 students who had completed the Amazing Facts series. Another attendee was baptized in September, and more are continuing to study and prepare for baptism.
Truly a fire of interest and the desire to learn from God's Word was lit during the months of July and August 2021 in central Florida, and God's Spirit is still burning in hearts, drawing souls to truths previously unknown to them.
Florida | December 2021