Verna M. Travis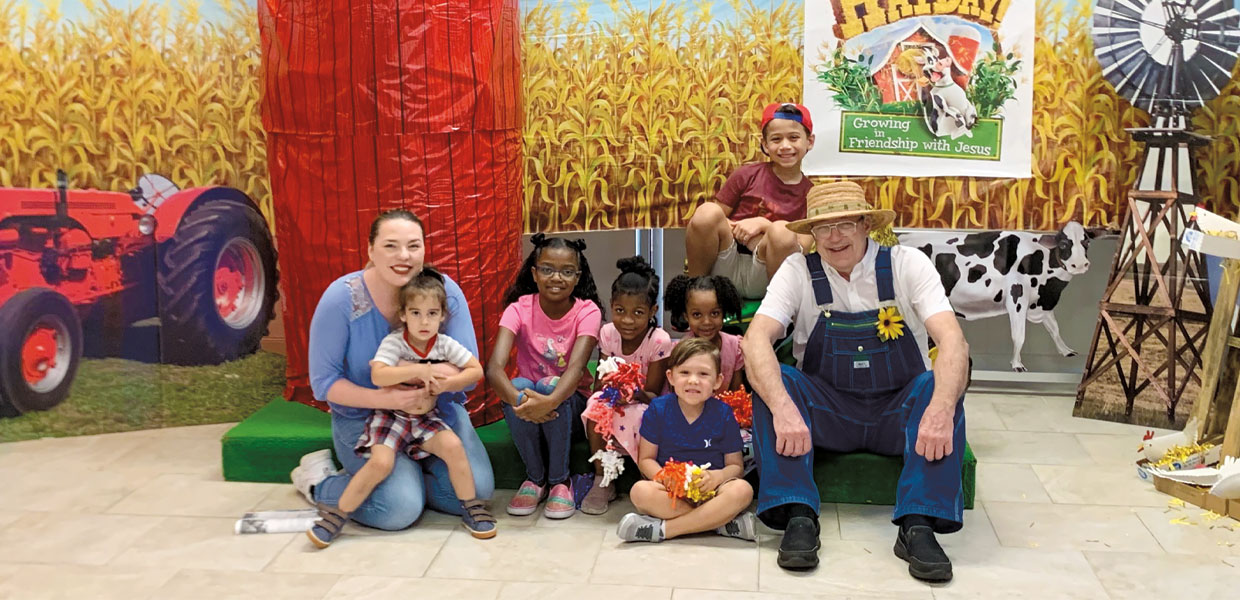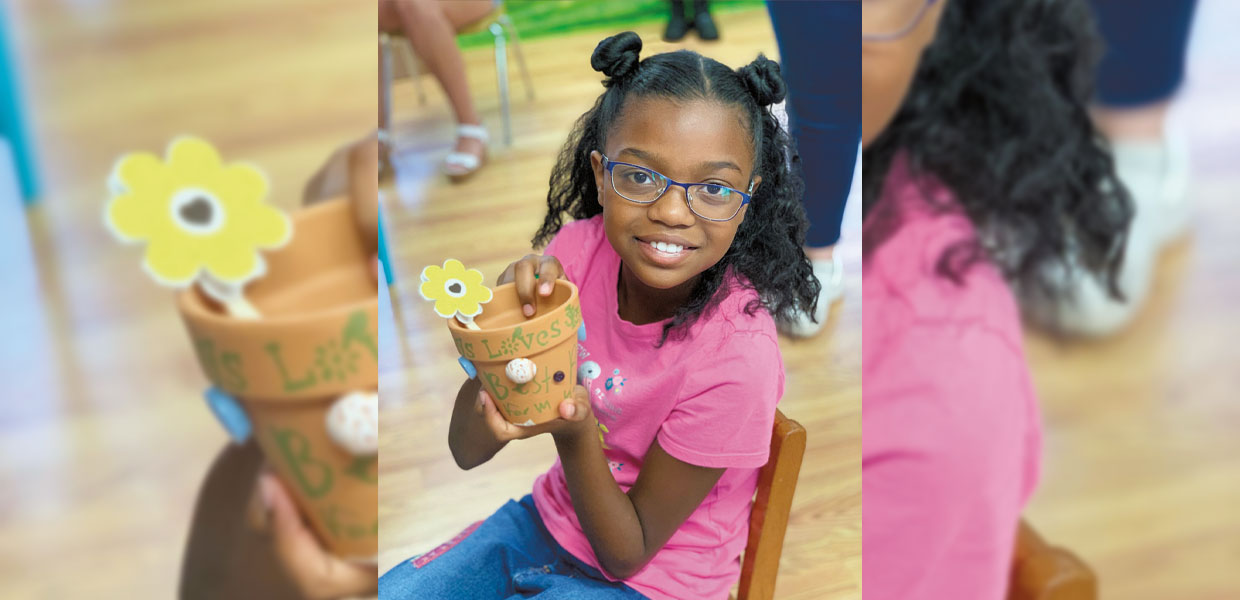 First Weekend VBS Held at Kress Memorial Church
Fun! Exciting! I'm glad I could come here," thought 10-year-old Kairy Baksh as she participated in a weekend Vacation Bible School (VBS) on a Sabbath afternoon at Kress Memorial Church in Winter Park, Fla. This was the first VBS in three years for the church, and it was different. Not only was it held over a weekend, but the entire family was a part of each station.
As families came through a barn door, they were greeted by a banner proclaiming the theme of HayDay. The social hall had been turned into a barnyard scene with a huge red silo, a cow, chickens, and a tractor.
Aurora Realin, director, greeted the children and parents and introduced Christina Nickless, "Moo-sic" leader, who taught HayDay Moo-sic songs along with motions from the DVD screen. The theme of each HayDay Moo-sic song was growing a friendship with Jesus.
At the next station, children crawled through a tunnel in a dark room to find Orlando Hernandez, pastor and Bible Adventure leader, with his lantern, ready to tell how Jesus, "the Best Friend you have," was treated that dark night.
Soon, the cowbell sounded, and it was time to go for the Hog-Wild games. Now, who best to lead? The youth, of course: Christopher Realin and his brother, Christian; Isabel Hernandez; and Grace and Autumn Sanders. Both Sabbath and Sunday sessions ended with a full meal prepared by Scythia Webster and Joann Woodruff.
On Sunday afternoon, 5-year-old Natan Torreblanca gave his opinion of the HayDay VBS: "It was the bestest fun!"
Florida | February 2023