BY Adonna Andino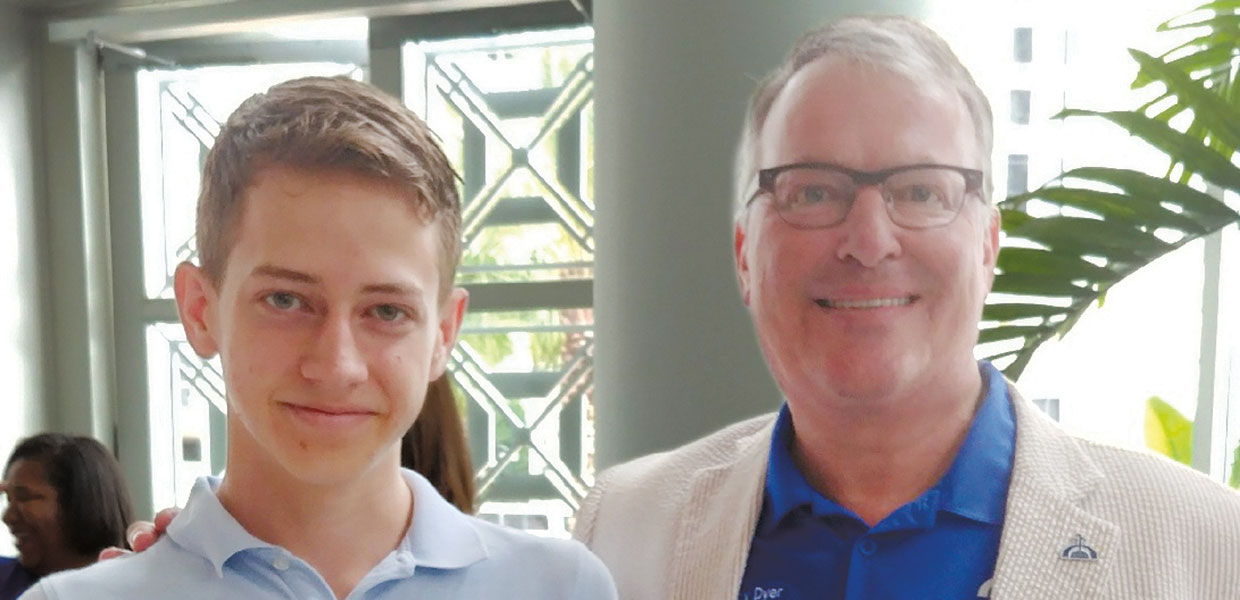 Alex Harlan, a freshman at Forest Lake Academy, Apopka, Fla., was recently honored by Orlando Mayor Buddy Dyer for his community service.
Alex Harlan, a freshman at Forest Lake Academy, Apopka, Fla., was recently honored for his community service during Orlando Mayor Buddy Dyer's Annual Volunteer and National Service Appreciation Reception at City Hall. Afterwards, he was able to shake hands and meet with Mayor Dyer personally.
Harlan began volunteering by getting involved with Volunteers for Community Impact. He worked specifically at the Winter Park Public Library for Cyber Seniors, a program educating senior citizens how to use new technology. Harlan helped teach a class of 10 to 15 people how to set up passwords for their phones and computers, set up emails, look things up on YouTube, and text and call their family members.
Volunteering taught Harlan to share the knowledge he knows with other people. He was surprised by how much he learned from the senior citizens he was teaching. "Even though you don't get paid," said Harlan, "it's still a really great experience. You gain a sense of fulfillment by helping others."
Harlan was asked to return to the Cyber Seniors program, but he declined because he wanted to explore other volunteer opportunities. In addition to working at the library, he also volunteers with Track Shack for their various races.
Harlan's story is a great reminder to willingly share one's time and gifts with others. "Each one should use whatever gift he has received to serve others, faithfully administering God's grace in its various forms," 1 Peter 4:10 NIV.
Florida | July 2018