Charlotte Huenergardt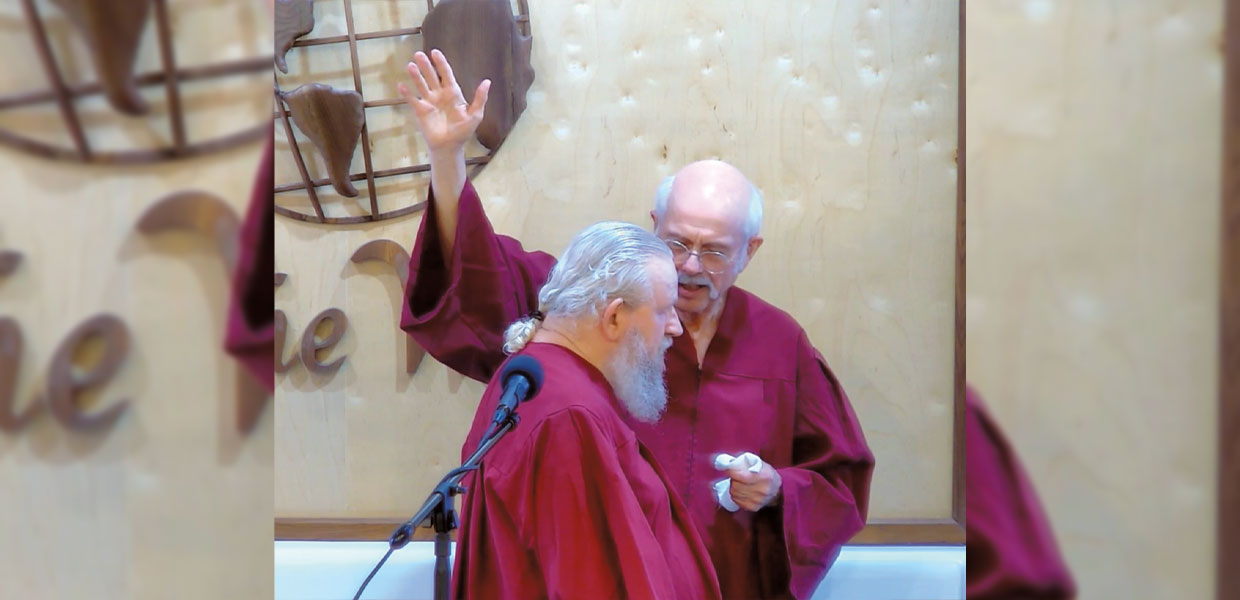 Ralph Vandygriff is a recent convert through the ministry of a booth at Renninger's Flea Market operated by Plymouth-Sorrento Church.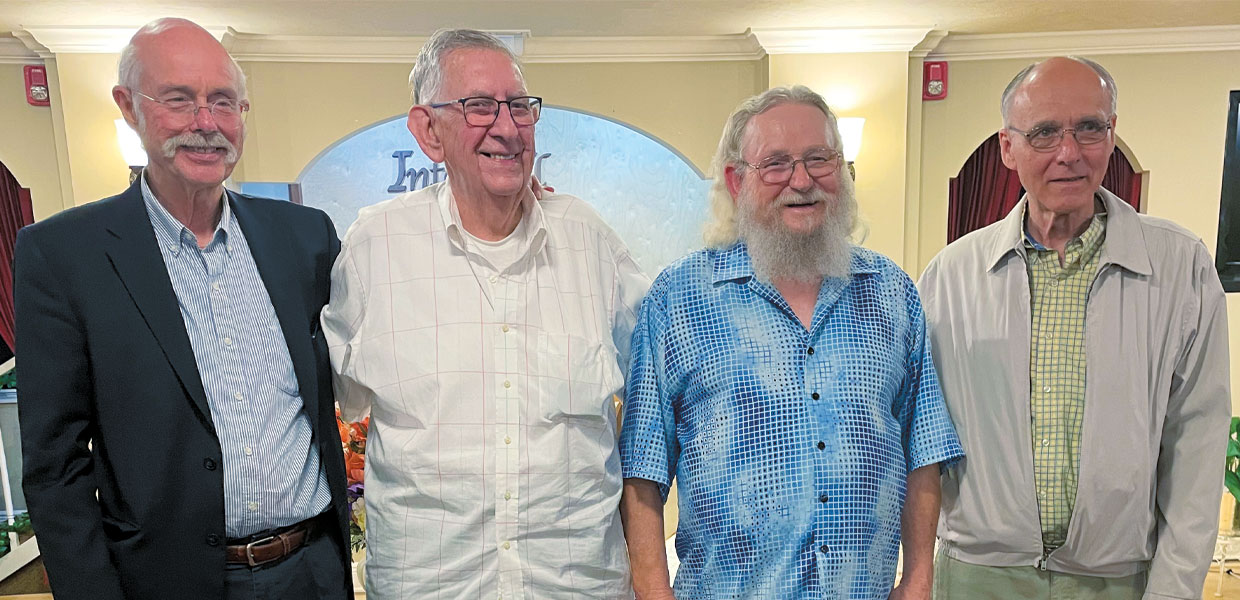 Some of the members who worked with new member Ralph Vandygriff: Robert Putt (left), Plymouth-Sorrento pastor; Dave Sanders, personal ministries director; Ralph Vandygriff; and Glenn LeBrun, head elder.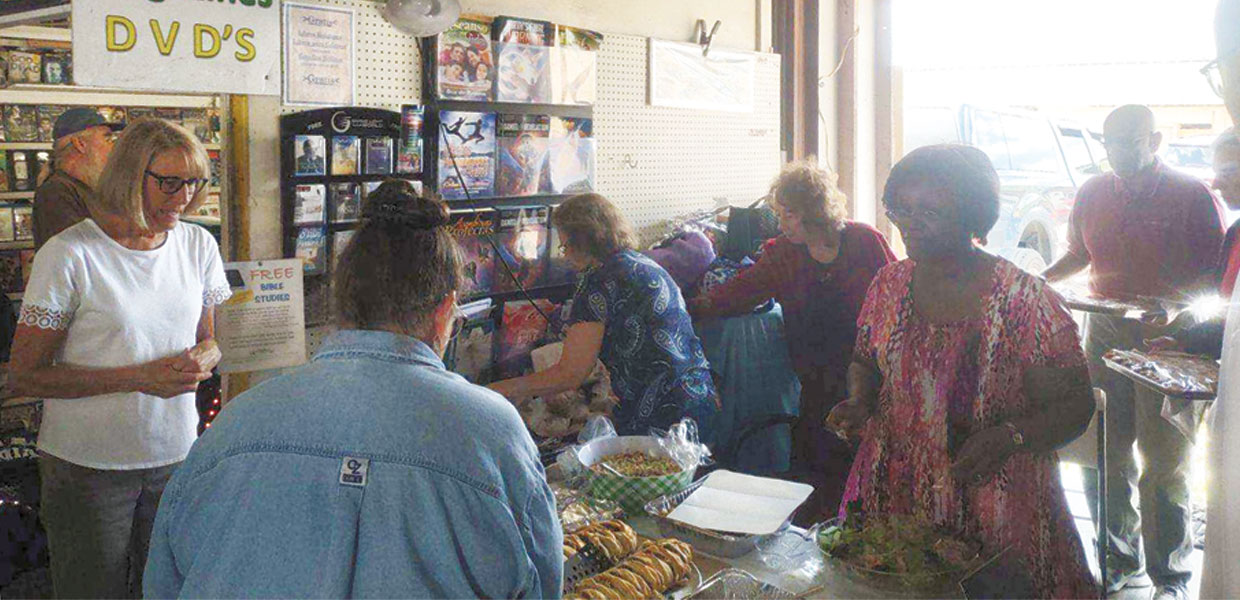 Plymouth-Sorrento Church's booth at the Renninger's Flea Market is well attended.
Plymouth-Sorrento Church in Apopka, Fla., opened a booth in 2015 at Renninger's Flea Market, one of the largest markets in the state of Florida at that time and still today. The plan for a booth was to give out free Adventist Christian books and magazines. Every Sabbath and Sunday from 8 a.m. to 4 p.m., eight teams take turns running the booth. New teams take over every weekend.
Along with giving books and magazines, shoppers who are interested are invited to sign up for free It Is Written Bible studies. As of April 2023, more than 2,000 people have been enrolled in Bible studies. People have remarked about being impressed by God to stop at the booth. Volunteers from Mount Dora Church are now taking turns on the weekends and are enrolling others in Bible studies as well.
Plymouth-Sorrento Church recently baptized Ralph Vandygriff, a first convert from the market, and another convert will soon follow.
Two years ago, they started bringing vegetarian samples once a year to offer to vendors working in our area. Both Plymouth-Sorrento and Mount Dora members have made delicious, mouth-watering dishes which have become popular. The vendors are discovering that vegetarian food can be delicious as well as nutritious. God is truly blessing the members' endeavors at the booth, and God is given all the praise and all the glory.
Florida | August 2023